ONEDAH, born Baris Kolgak, is a rising music producer from Germany who has worked for some popular German Artists like Capital Bra, Jalil, Motrip, Capo, Lx, and many more. His style is influenced by hip hop music from the 90s & 2000s. One of ONEDAH's biggest inspirations in making beats is Timbaland. He's also known for his Vocal Vibez Videos on Instagram.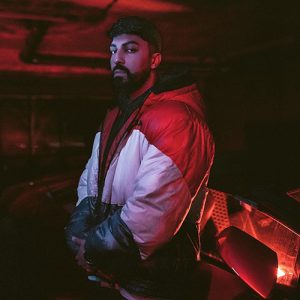 He started making beats at the age of 14 and uploaded his first productions on different platforms like Soundcloud & Youtube. ONEDAH gained a lot of attention for his remixes of popular R&B/Hip Hop songs from Artists like Jason Derulo, Chris Brown, Drake, etc. The DJs all over the world played his remixes in the clubs, so he gets internationally known.
In 2018, he connected with the german producer Young Mesh who worked with many prominent artists like Summer Cem, Kc Rebell, Apache, Mero, and many more. ONEDAH worked with him as a co-producer on the song 'Ja' from Motrip & Ali As Collabo Album Mohamed Ali. The Album has ranked 43 on the German album charts.
ONEDAH second-biggest placement is the Song 'Quapo' from the german Artist Noah, who dropped his EP 'Diablo' with one feature guest, Capital Bra. Capital Bra is one of Germany's biggest artists and got many number 1 hits and many awards. After this big placement, more productions followed.
His biggest production Jayjo from the popular artist Capo has over 30 million streams on Spotify, and it's about to reach Gold Plaque. He's currently working with the Newcomer Cano on his debut album and many more projects.
Follow ONEDAH on Facebook, Instagram, and Twitter. Track link to his latest production here.