Dr. Russell Surasky has been turning heads with his effective use of VIVITROL® for successfully treating opioid addiction. This monthly injection has been found to reduce addictive cravings for opiate drugs. Unlike other alternatives like Suboxone and Methadone, it is not an opiate itself.
The fact that VIVITROL is not an opiate also means that it is not addictive. There is absolutely no physical dependency risk associated with taking it. Additionally, there are no negative side effects that similar alternatives feature, such as feeling high or sick. In fact, not much of anything is felt after receiving a Vivitrol injection.
The intense cravings to get the next fix of an opiate are gone after using VIVITROL. One of the best features of VIVITROL is the fact that a patient does not need to continue receiving injections for the rest of their lives. After one year of taking Vivitrol once a month, there is no further need to keep taking it.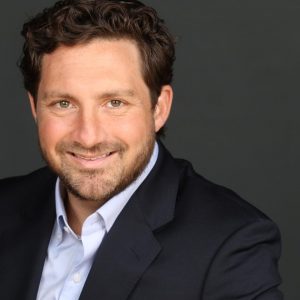 Dr. Russell Surasky is triple board-certified in neurology, addiction medicine, and preventative medicine. This makes him an expert on addictions and how to treat them. At his multi-center outpatient addiction treatment programmed called Bridge Back to Life, Dr. Surasky has been administering VIVITROL to his patients. The results have been so remarkable that he has called VIVITROL one of the most effective treatments for opiate addictions.
However, VIVITROL isn't a miracle-maker. There has to be a bit of personal responsibility on the side of the patient that is undertaken. As long as a patient is firmly committed to getting rid of their opiate addiction, they will find VIVITROL treatment successful. They should also adhere to substance abuse therapy and have a healthy support system. You are the five or six people you spend the most time around, making it important to have an environment that reinforces healthy habits.
To date, Dr. Surasky has nothing but good things to say about VIVITROL. From his experience working with it, patients have seen dramatic improvements. VIVITROL has led to patients no longer feeling the intense cravings for opiate drugs they once had. Even further, they no longer even think about them. The patients Dr. Surasky has treated have expressed their relief about having finally freed themselves from the destructive additions that come with taking opiate drugs.
Dr. Surasky believes there is nothing more important than keeping families together and healthy. If someone in a family has fallen prey to opiate addiction, their family ends up suffering as well. Opiate addiction has found its way into every area of society. Nobody is immune to its dangers. That is why something like VIVITROL is a welcome solution that can help families everywhere avoid the terribly destructive consequences of opiate addiction.