The COVID-19 pandemic has had a devastating impact on the music industry, mirroring its impacts across all arts sectors. Numerous music events, including music festivals, concert tours, and award shows, have been canceled or postponed. While some musicians and composers were able to use the time to create new works, the many supportive people who relied on performers for their income were at a loss. 2020 has been a "wild card" year for the Electronic Dance Music genre, and artist management has become an even more essential role during the time of this uncertainty and turmoil. While most of the entertainment industry has been standing still during the pandemic, the task of managing artists has become more complicated than ever. Several managers seemed to work even harder when this year threw a curveball at them. Here is a list of our picks for the TOP 5 MUSIC MANAGERS of the PANDEMIC in EDM.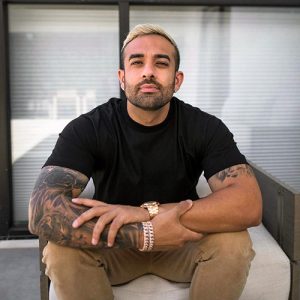 Moe Shalizi refused to let the COVID-19 pandemic derail his 2020 plans. Shalizi and his team were hard at work, as usual, this year. His Artist Marshmello picked up "Top Dance/Electronic Album of the year" at the Billboard Music Awards and "Dance artist of the Year" at the iHeart Radio Music Awards" He also released a song with Halsey, "Be Kind," and partnered with Postmates, donating $100,000, (which Postmates matched) to give back to all the drivers who were risking their health to deliver food during quarantine times. His artist Alesso wanted to keep fans engaged during dark times, so he crowdsourced vocals from fans for a remix of "Midnight" — his song with Liam Payne. This year Shalizi also launched a children's animation series on YouTube and focused on his new venture Triller.
---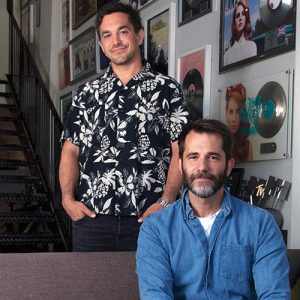 Ben Mawson and Ed Millett, along with Tap MGMT, set an early precedent for keeping their artists successful under a pandemic lockdown. The duo's megastar artist Dua Lipa turned out to have one of the most productive years of her career. Dua Lipa and her team forged ahead with the release of her colossal POP-Dance album that is still rocking the charts in 2020. Dua Lipa also Performed at the AMA's and won the award for "Favorite POP/ROCK song." You could also catch Dua Lipa on the first episode of season 2 of The NETFLIX series "Song exploder." Tap MGMt's talent roster doesn't stop with Dua Lipa. Their client Ellie Goulding won "Dance Song of the year at the iHeart Music Awards" and received the prize for "Top Dance/Electronic Song" with her hit "Close To Me" with co-artists Diplo and Swae Lee. The Tap Mgmt roster also includes the hitmakers Lana Del Rey and Hailee Steinfeld.
---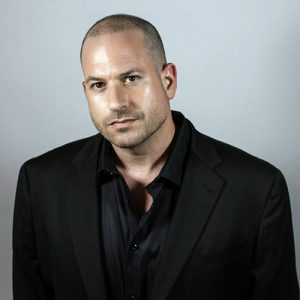 2020 has been "GOOD" for Manager/Label CEO/Entrepreneur Jared Overeem and his red-hot artist LODATO. After Overdrive's release of LODATO's Multiple week #1 Dance Radio and Billboard hit "Home," He managed to lock his second #1 Dance Radio Record with LODATO – "GOOD," which resulted in a major deal at Spinnin Records/Warner. Overeem also released a 2020 record with Hollywood socialite Paris Hilton on his Overdrive label, where all proceeds are being donated to the Code Silence charity. With the lockdown halting live shows, he switched his artist Vinny Vibes focus to hosting a brand-new weekly radio show every Friday called "Good Vibes" on the Pitbull's Globalization (Sirius XM). In the later months of 2020, he signed a record deal for 18-year-old Brandon Greenstein's The BreakBomb Project with Universal Music Group. Overeem also locked in muti track record deals for platinum vocalist Vassy with Robbins Ent. and then again with ONEDUO.
---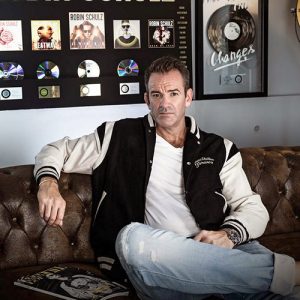 Manager/Producer Stefan Dabruck (who discovered and launched Robin Schulz's career) says that the pandemic and lockdowns are no excuse not to work hard. His artist Robin Schulz had an impressive 951 mil streams on Spotify for 2020 as of December 1st. Robin Schulz & Alida "In your eyes" reached #1 on The Dance Radio charts, and Dabruck doesn't seem to be slowing down anytime soon. He signed a few hidden gem songwriters, put together a slew of live streams for his artists, and built a number of recording studios for his talent to pump out hits during the lockdown.
Dabruck also manages NOTD, who were nominated for Dance Song of the year 2020 at the iHeart Radio Music awards with their record "So Close" with Felix Jaehn, Georgia Ku & Captain Cuts.
---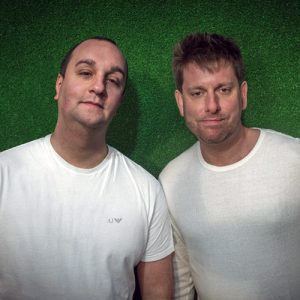 UK based dance label duo and managers Adam Griffin and Robert Davies have not let COVID get in the way of their artists this year. Shifting their focus to the label side, they have now generated over a billion streams worldwide, with 2020 seeing their biggest success yet with their breakthrough label artist 'Joel Corry' (managed by Tileyard Music). Joel Corry achieved a UK No. 1 for six weeks in the Official UK Charts with 'Head & Heart' alongside Perfect Havoc's partnership with Atlantic Records, which has sold over 1 million units in the UK alone along with achieving platinum and gold certification around the world. Griffin and Davies saw even more success in 2020 with their release of brand-new rising label artist PS1 (managed by Dave Lambert) debut dance record Fake Friends (feat. Alex Hosking). "Fake Friends" scored a No. 19 Chart Position in the UK alongside their partnership with Columbia Records.