Funding for sustainable technology companies is in the midst of a huge boom. In fact, Bloomberg reported that a record $501 billion was invested into clean energy in 2020, while the funding into green business startups globally is projected to grow to $3.4 trillion by 2030. Now, a new Green Technology company, Clean Vision Corp (CLNV), is promising to revolutionize cleaning the seas – and bring with it huge long-term investment opportunities.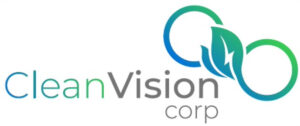 CLNV identifies, acquires, and funds companies and technologies focused on clean energy and sustainable solutions, all with the common goal of contributing to a more sustainable future. The Company is actively pursuing acquisition targets that focus on clean energy and sustainability which are currently generating revenue.
But arguably the biggest subsidiary making waves right now is the company's Clean-Seas Inc. The business, which deploys best in class plastic recycling technologies to reduce the amount of damaging plastic waste polluting the soil and flowing into our the oceans, is now expanding its portfolio of Ecuadorian cities set to implement its waste plastic-to-energy pyrolysis technology into its city infrastructure to tackle a growing water crisis.
One of those cities is Milagro, in the Ecuadorean province of Guayas. The area's landfills are currently at capacity – a common issue in many similar regions – and this means new sustainable waste solutions are needed, urgently. Not only will the new Clean-Seas partnership help to ease the waste demand on local infrastructure in a sustainable way, but it will also attract both domestic and foreign financing for the new project.
That means that in turn, for investors, the potential revenue growth is huge. An estimated $13.5 million in revenue is expected to be generated annually. That also equates to a rapid project payback period of fewer than three years.
It's the sign of an incredibly high-value long-term investment opportunity. The demand for such technology is only set to grow, too: The global green technology market size was valued at around $8.8 billion in 2019 and is projected to reach a vast $48.36 billion by 2027 – boasting a compound annual growth rate of just over 24% from 2020 to 2027.
Not only does the Clean-Seas tech offer a near-unrivaled investment opportunity, but it promises to save the planet while doing so – making it an ideal impact business to back for those wanting to invest in ESG companies with solid returns and in a more sustainable model, and to embrace the ever-growing trend of a more environmentally-friendly economy. The answer to saving the seas – and our finances – may just be in seizing the opportunity now with this new Green Tech startup, Clean Vision Corp.
---
DISCLAIMER: THIS ARTICLE IS STRICTLY THE AUTHOR'S OPINION. ALL STOCKS INVOLVE RISKS AND THE POSSIBILITY OF LOSING ALL OF YOUR INVESTMENT. PLEASE CONSIDER ALL RISKS BEFORE INVESTING AND CONSULT WITH AN INVESTMENT ADVISOR IF YOU LACK EXPERIENCE.