Endexx Corporation (OTC: EDXC) just made a strategic move by going into a joint venture with the global superstar DJ Khaled. The joint venture will see the introduction of exclusive products yet to be announced into the ever-growing CBD market.
Starting a promising venture on one front while expanding current distribution operations on the other, Endexx is focusing on exuberant growth. The avant-garde corporation is also enhancing its own global supply chain by proliferating its activities in Jamaica under newly acquired provisional licenses.
DJ Khaled's trust in Endexx is a result of his own wellness journey with CBD Unlimited products. The world-renown DJ and Music Producer is also a social media sensation and quite an effective influencer.
His engagement with the popular app Snapchat resulted in massive growth for both the social media and DJ Khaled's own profile. Similarly, an endorsement deal with Weight Watchers culminated in the company gaining an immediate 8% hike in its share price.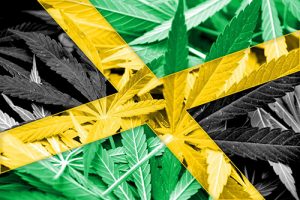 This new venture comes at a point where the artist is awaiting a release of his album followed by a promotional tour he will be conducting, and on the other hand, Endexx Corporation has recently received licenses in Jamaica and expanded its distribution operations in North America.
Spanning across multiple social media platforms, the artist has 40 million followers. With such a massive following and conviction in the products, the mega-celebrity is likely to influence a lot of people into becoming customers of his new venture with Endexx.
The premium CBD consumables would be sold online with recurrent sales on subscription. An article in London Post reports that the venture could be making anywhere between $323-$538 million within the next twelve months to twenty-four months.
Along with the new venture, Endexx has recently received provisional approval for two licenses. Through its international division, Go Green Global Enterprises, Endexx will now be running its store in Ocho Rios using the Herb House License, and its grow operations using the "Tier-2 Grow License" in Jamaica.
With a collaborative model, Endexx will be utilizing economies of scale at an international level. The company has set a targeted outreach of 20,000 stores within North America under its plan to enhance distribution capabilities.
Endexx is reportedly all set to make approximately $5-10m through Go Green Global Enterprises, $20m from the enhanced distribution network, and its joint venture to make somewhere in between $323-538m.
We are very bullish on Endexx with its expecting mounting gains in revenues, reduced costs, and since Endexx is a well-established player within an aggressively growing industry. In our view, the stock is highly undervalued and a strong candidate to buy.