Jaffry Jan Mallari, who also goes by Jaffry Jan, and also JJ, is a 22-year-old Asian American entrepreneur who has successfully grown a trendy streetwear brand called RSG RESURGENCE into a six-figure company. However, it wasn't always called that. In fact, it didn't really take off until after JJ decide to rebrand.
JJ takes branding very seriously. His first brand name was NGHTPRWL four years ago when he was 17. Back then, he was inspired to create a streetwear brand after seeing the success of someone in his high school who was selling hats for $40 each. He figured he could undercut him by selling hats at half the price. Soon after that, JJ decided to establish NGHTPRWL.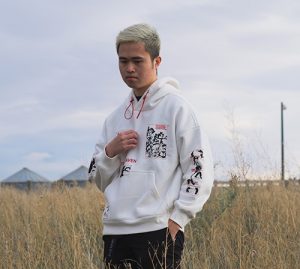 What is NGHTPRWL, you might ask? Well, it's essentially a vowel-stripped version of NIGHT PROWL. If you don't already know, night prowling is when you go out (and sometimes sneak out of the house) at night to band together with your friends and do crazy and wild things, all in the name of good fun. 
At the time, some of JJ's most exciting and memorable moments happened at night. He went to countless parties, sleepovers, LAN parties, and late-night meetups. The name NGHTPRWL just seemed to fit perfectly at the time. That's why it resonated with him on a deeply personal level.
Jaffry believes that the mentality of naming a brand based on events and experiences is something that is integral to branding. In fact, it's something that has never left his system. it is named RESURGENCE as in "revival" to come back from to fix the mistakes of the past and to prove everyone that didn't believe in my work.
JJ takes care of everything involving the RSG RESURGENCE brand, or RSG as it's sometimes shortened to. He is always in work mode, thinking of the next great design that will capture the essence of the brand name. While some people talk the talk, Jaffry is someone who is walking the walk and getting things done.
RESURGENCE is essentially the culmination of all of the life experiences JJ has lived through. This brand is a personal reflection of how he sees the world around him, the events that have transpired, and the memories that are waiting to become immortalized. 
Life can be weird sometimes. However, Jaffry feels that all of the experiences he had, especially the negative ones, are reminders that they are not setbacks as much as they are stepping stones helping us get to where we want to go in life.
These days, JJ is enjoying the fruits of his labor. His brand is definitely connecting with others, who are feeling comforted by the melancholy exuded by the designs on the products he sells. If you want to check out what's available from RESURGENCE, head over to the online shop here. You can also follow RESURGENCE on Instagram to learn about the latest releases.