As real estate agents, people often ask us which suburbs have the best custom homes, public and private schools, and the lowest crime rates. They also ask us which part of the Denver metro area has a unique character and is luxurious enough to call home.
We, at ATLUXURYHOME, want to let you explore as many options for the Denver suburbs as possible, starting with Cherry Hills Village. We are the best real estate agents you will find in Cherry Hills Village, CO.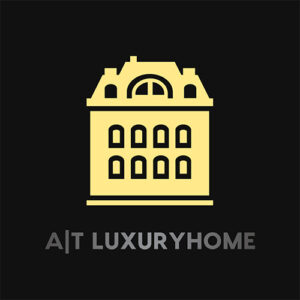 What unique characteristics does Cherry Hills Village have that attract celebrities and entrepreneurs? The ATLUXURYHOME team describes the area as follows:
This neighborhood was established in 1945. During that year, Cherry Hills Village became an established city. Now, fast forward to the present, Cherry Hills Village is a well-known, elite development in Denver's south suburbs. It was just voted number one in Bloomberg's ranking of America's wealthiest neighborhoods. Moreover, its exclusive rural atmosphere and the large residential properties help to maintain its private countryside feel.
Cherry Hills Village, the second wealthiest community in the United States, has long drawn the attention of the well-off who are looking for a slice of Colorado's natural beauty while still being only 10 miles from downtown Denver.
The privacy provided by the spacious lands, against a dramatic backdrop of a front range mountain peak, has helped attract the rich and famous. In addition, this location strikes an intriguing mix with great elementary, middle, and senior high schools, PGA-tournament-worthy golf, hundreds of restaurants, and a convenient commute on the I-25 into Denver.
Boundaries and a fabulous neighborhood
The village has practically zero commercial development. Instead, the rural and residential landscapes are intertwined to create an aesthetically pleasing open space. This lavish location is adjacent to Denver in Arapahoe Country and has 6,000 residences with a police and fire department.
It covers 6.5 square miles and is bordered by Hampden Avenue on the north, Belleview Avenue on the south, Clarkson Street to the west, and Happy Canyon Road and South Monaco on the east with no crime rate. The Cherry Hill Village neighborhood is quiet and generally very peaceful.
Price range and housing stock
A 2,500 square foot ranch built in the 60s or 70s is about $1.5 million. Other properties further out of Cherry Hill Village can receive lower offers than the above price range.
The usual prices for homes in this area range from $5 million to $7 million. The 20,000 square foot transitional French mansion, newly built on five acres, is priced at $18 million. Also, the 23,000 square foot Santa Barbara-style ranch built on nine acres is priced at $15.9 million.
"The current housing stock in Cherry Hills Village reflects the style and trend of the past century with home styles ranging from unembellished ranches to brick colonials to British manor styles," says Aleks Liubimyi and Tatiana Pevtsova, owners of ATLUXURYHOME and local experts.
The Cherry Hills Village land, surroundings, and housing style are well sought after. 
Unique characteristics and a suburban feel
The most distinguishable aspect of Cherry Hills Village is its pastoral aesthetic. There is no density development of any sort, residential or commercial, in town, and it does not come at the price of accessibility.
As you get closer to the town, you can experience real suburban vibes in places like the region's premier shopping district, which only takes a 25–30-minute drive to reach. Also, the Denver Tech Center business lies in the neighboring Greenwood Village within a 5–10-minute drive.
The High Line Canal connects with south suburban parks, recreational trails, and bridle paths, giving Cherry Hill Village residents jog, cycle, or horseback rides.
This is the kind of elevated lifestyle and quality of life this place offers.
Luxury amenities
Shh… the ATLUXURYHOME real estate team in Cherry Hills Village, CO are spilling their outdoor lifestyle secrets!
The 71-mile High Line Canal waterway runs through Cherry Hills Village and is the key to its identity.
Recreational activities include golf, tennis, equestrian sports, and swimming facilities. In addition, the residents enjoy the stunning links of Cherry Hills Village and Glenmoor Country Clubs.
For movies, casual dinners, and everyday shopping, the street at South Glenn is best. Also, near the Denver Tech Center is a high-end steakhouse called Venice Ristorante and Wine bar, a great place to end the evening.
Renowned for its highly desirable location, Cherry Hills Village offers an extensive trail system, and the open countryside makes you feel like royalty every day of the year.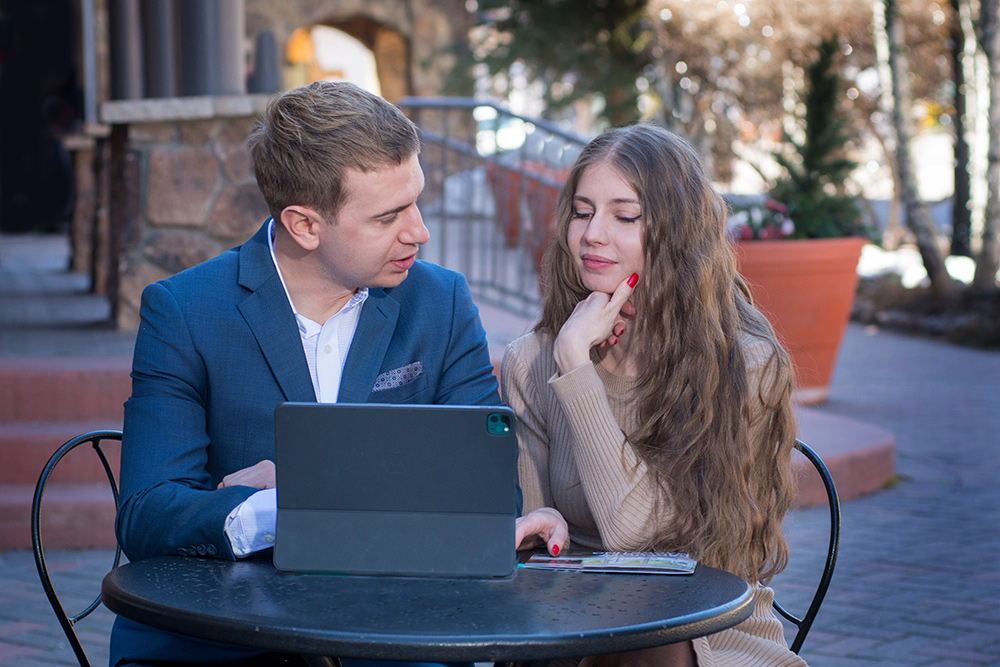 Your trusted European real estate agents, Aleks Liubimyi and Tatiana Pevtsova are your local real estate experts and the ATLUXURYHOME team leaders.
We, at ATLUXURYHOME, know how important it is for you to be home – today and tomorrow. So, using over 10 years' worth of experience, both Tatiana Pevtsova and myself, Aleks Liubimyi, work together to provide top-notch services to Colorado-based families who are interested in selling or purchasing luxury real estate across the greater Denver area or worldwide.
Our sole mission is to be your one-stop-shop for real estate in Denver. As a power couple who work daily on self-development, we keep up to date with the real estate market and business development to provide our clients with the best services in all aspects of residential and commercial real estate.
At ATLUXURYHOME, our team comprises top-tier real estate agents who are true champions for our clients. We watch out for you every step of the way and focus on a lifelong working relationship and earning your trust.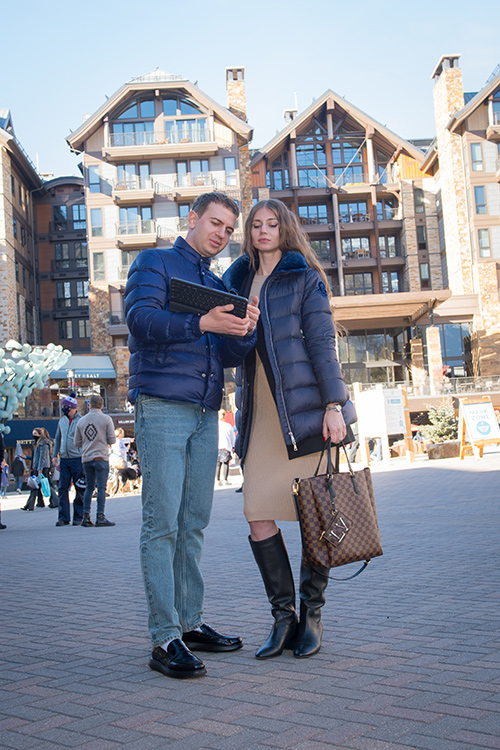 What differentiates us from others? 
Our team of experts has a thorough understanding of the local market and unparalleled work ethics. In addition, they implement state-of-the-art technology and marketing tools, ensuring a smooth and successful process whether you are buying or selling your home.
ATLUXURYHOME, the best real estate agents in Cherry Hills Village, CO, aim to serve their clients through their personalized approach to real estate. They take pride in the relationship they build and always strive to lead the field in research, innovation, and consumer education that can guide you through the complex world of real estate.
Our mission statement
Our philosophy is simple: we put our clients first and pledge to communicate with them throughout buying or selling constantly.
Would you like more information about any of the neighborhoods in Cherry Hills Village? We are your go-to source for top real estate agents in the Cherry Hills Village area.
"LUXURY LIVING AT YOUR FINGERTIPS with the best real estate team, ATLUXURYHOME," says Aleks Liubimyi and Tatiana Pevtsova.