Heather Hatton: breaking the boundaries for female comedians
Surprisingly, when we thought we'd seen all the talents there is to see among Black Americans, comes in Heather Hatton, a Houston native and multi-talented beauty who effortlessly sweeps us off our feet, break new grounds, and takes over our comedy screens. Heather has proven repeatedly to be a perfect combination of sheer will, glamour, and classy humor. It's no wonder that her pleasurable personality has resulted in her being loved by tons of people globally. Flowing from that, we would be looking into why we love Heather and the victories she has recorded since her emergence into the big screens.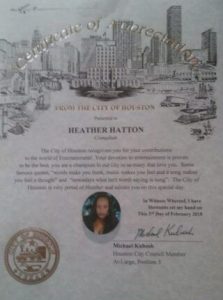 There is a HEATHER HATTON DAY IN HOUSTON!
Now for those who don't know, Heather is a Houston born and Houston raised lady who, through her childhood, had the plans of being an actress and a model. However, lacking the height for modeling, her dreams of being a model were axed. This beauty then converted her acting skills into comedy and Is today loved for her hilarious performance and stunts on stage. She is also an artist with MTV. That said, shortly after taking on comedy and having her first show at Times Square in Houston, Texas, she got nicknamed the SBIC, which translates to sexiest bitch in comedy. This name stuck fast because, according to fans, she looks like the Trina or Nicki Minaj of comedy, and since then, she has been rising steadily through the levels of fame. In proof of that, recently, Heather launched her comedy album and recorded several other victories. Let's take a look into that.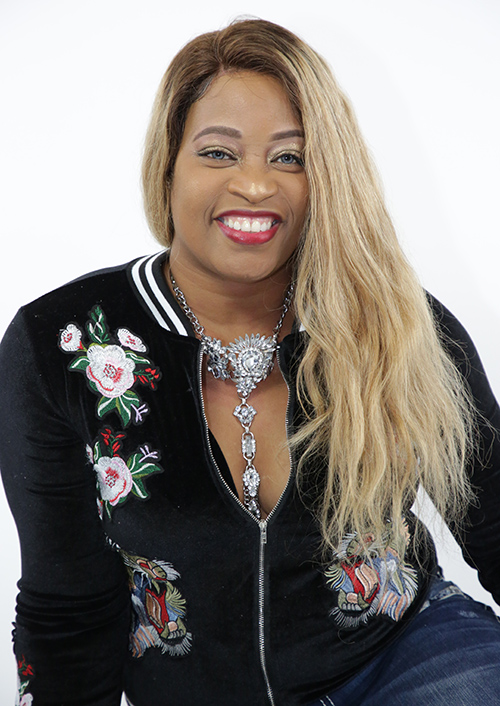 Comedian Heather Hatton Breaks New Grounds
Award-winning and multi-talented comedian Heather Hatton, also known as the Sexiest Bitch In Comedy (SBIC), has since her rise to popularity blown the minds of millions around the world. Just recently, her amazing looks earned her the title of the world's prettiest comedian in vogue and glamour Italia magazine. Now before you gush at her success, more impressive is that she is the first black woman to be honored with the title. What's more, to prove she is just getting started and she has a lot more to her than a pretty face and a banging body, this superstar recently released her comedy album known as Heather Hatton live, and not long after it was launched, it made the charts. It is currently number ninety-four in the United States and number one in Canada. While other female comedians have made the charts, she is the first black woman to break through this ground. Thereby making hers a lot of a big deal. She also released her ring tone and calendar in 2015, and according to her, she was the only female comedian at the time to launch a ringtone and the only comedian to have a calendar. With such talent, beauty, and determination in one person, we believe it is safe to say the best of Heather Hatton is yet to be unveiled.
Finally, for those yet to feel Heather, get her album now and get immersed by her beauty and talent. Listen to Heather & Tiea Whitaker chat up on iHeartRadio here.
---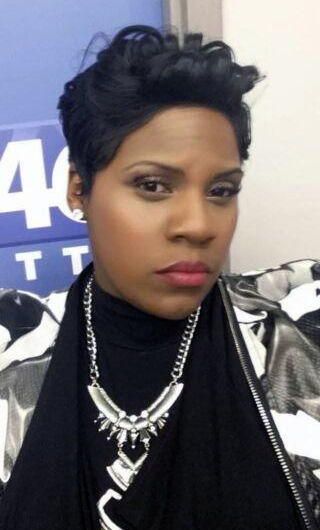 Tiea Whitaker
Tiea Whitaker is a Native Washingtonian. She is an entertainment blogger, stylist, media correspondent, and the Founder/Creative Director of Shopaholic City Boutique and Fashion Life & Tea Media.
The Shopaholic City brand is known as the hub for themed events and personal wardrobe styling.
Tiea Whitaker, by way of the Shopaholic City platform, has collaborated with over 50 small businesses and has partnered with 8 different charities in various cities, including Atlanta, Charlotte, Knoxville, Alabama, Philadelphia, New York, and Washington, DC.
Tia's accomplishments in business earned her local and national media recognition. She has been featured on ThriveGlobal.com, SheKnows.com, Medium.com, in The Washington Post's Fashion Section, Hers Magazine, on Fox46 Good Day Charlotte, Big Media Worldwide, 2HotRadio.com, and in the Washingtonian Magazine's Online Fashion Section, among many other outlets. In 2016, former City of Charlotte's Mayor Daniel G. Clodfelter awarded Tiea Whitaker with a Proclamation to recognize her community events and charitable efforts.
---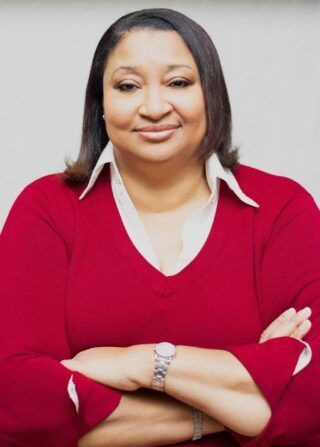 Cassandra Cooper
I am the founder/COO of the Ova Media Group, a multiformat platform specifically for women of color. From over-the-air channels, OTT, Mobile Apps, live streaming, Podcasts, and a music label. We broadcast as Ova TV over the air in 5 markets and on OTT platforms such as Roku, Apple TV, Amazon Fire TV. We can reach up to 250 million households domestically and abroad. We are already in parts of Africa, the Uk, and The South Pacific. The goal for me in creating this platform is to offer viewers an accurate and entertaining portrayal of the people we represent. We always want to be entertaining but make sure to stay away from stereotypes and anything offensive to the public. Influencing TV is a big responsibility as I have an opportunity to reshape a specific group of people's narratives. I think about that often. I use my moral compass as a litmus test in terms of content. I ponder, is it entertaining? Is it educational? Is there a fair number of women and people of color, and does that story demand to be told? Every show will not be message-driven; sometimes, we are just dancing, others we cry, just like in real life.
There are literally 8 million stories waiting to be told; these stories transcend race, genre, and all deserve a voice. We, as creators, must stop being lazy and shy away from the status quo. Today's audience is very in tune with their world and is looking for content that reflects that in some meaningful way. Netflix has shown us that in its original content.
---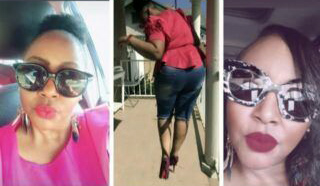 Kimberly Jesicka
The mother of it all. Kimberly is a multifaceted beauty maker, writer, showrunner, innovator, and shaker and mover. Running 5 iHeartRadio shows, owning TWO animated TV Networks, Doll owner of KIMILINA Fashion Doll. Pretty Little Things Curator, Kimberlicious Kouture makeup, and clothing line. The list goes on. She has been featured in FORBES Magazine twice and on multiple other networks. This stand out Goddess has no limits or bounds to what she can do. Black women in Hollywood are making major moves.