Let's talk about why you might be reading this looking for inspiration or motivation.
2021 has been a strange year following the year many of us lost. We stepped into this year with new values around work, people and time. Our needs had changed and so had we and yet we were still unable to drive ahead the way we all wanted to or at the pace, we had in mind when the year began. The frustrations this caused stemmed from anticipatory grief, which is that feeling we get when we are uncertain about what the future holds. With the COVID-19 virus and new strains, global warming and climate irreversible damage we have all been dealing with a new kind of grief that is so confusing. Our primitive minds are aware bad things are happening, but we can't see them fully or stop them happening. This breaks our sense of safety, of solid ground. We have been trying to forge forward after a year of grieving on a micro and a macro level. Lots of people have taken to social media to express drops in concentration, energy, ambition and drive what many of us refer to as "mojo".
You may have witnessed close ones going from frantic to frozen expressing a very British feeling referred to as … Blah! Social media posts mirrored this with huge content flow to sporadic and standstill.
A sense of stagnation and emptiness which the New York Times referred to as "The neglected middle child of mental health dulling your motivation and focus —There's a Name for the Blah You're Feeling: It's Called Languishing. It feels as if you're muddling through your days, looking at your life through a foggy windshield. And it might be the dominant emotion of 2021."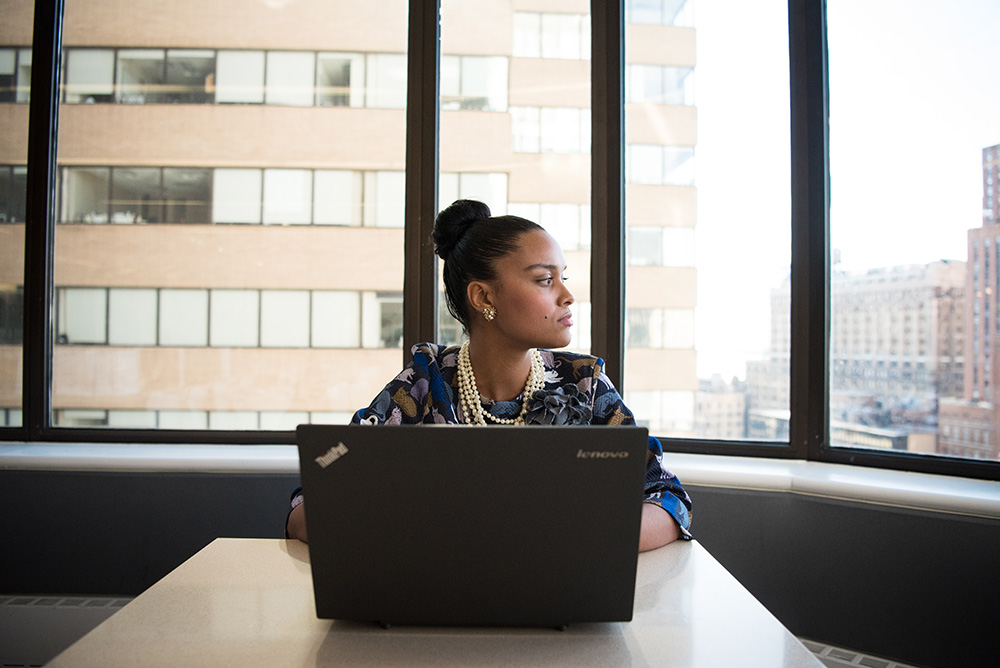 Not wishing to join the label of our younger "snowflake generations" that are lacking in resilience in work ethic and emotional regulation. What we all need is a plan and people to help inspire and guide us. You see without goals to aim for, we become aimless. Life needs goals, challenges and indeed triumphs, this is what gives life rhythm and our souls purpose.
Another reason for this languishing blah! feeling, is the frustration of not getting to where we want to go quickly enough. This is because most of us are going for bigger goals than ever before and big goals take patience because they take time. It's about delayed gratification over instant gratification. We live in a world of instant; everything can be ordered at the click of a button apart from a new life or business. This is why most of the greatest ideas never get implemented because people give up because of the time and work it takes to achieve them.
It makes sense that the self-improvement boom set book sales off to the fastest start in British history in 2021with 17 million books sold in the first week alone. Speed of adoption carried on with sales of self-help books reaching record-breaking levels, as the "mid-life crisis" hit all ages and stressed-out Britons turned to celebrities, thought leaders, psychologists and internet gurus for advice on how to handle change and drive forward in uncertain times.
May all of our breakdowns be breakthroughs. It's time to make accomplishing big goals a way of life by not staying down when life hits you, by not losing yourself or sight of your goals and avoiding the small fights and small fighters around you. Getting laser-focused by removing clutter and choices. Understanding how you personally self-sabotage and what motivates you is imperative.
Most people overestimate what they can do in a year and underestimate what they can do in ten years.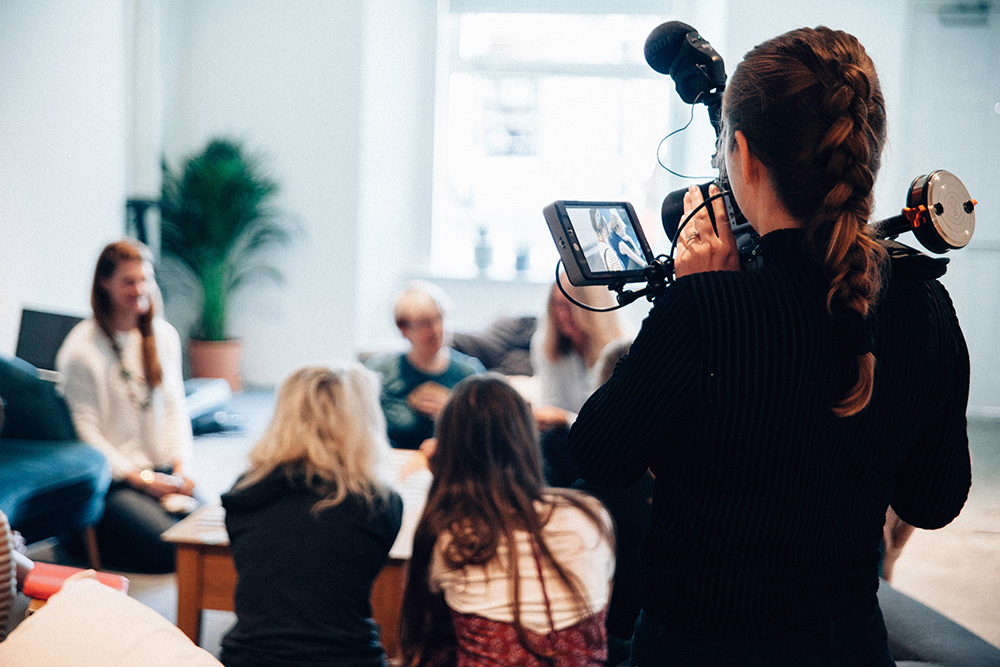 The truth is, quite often the greatest contributions don't come from the industry experts. They come from what I call "survivors' people who have truly taken the stairs in life and those that have never been afraid to walk a different path, who have embraced failing often to keep moving forward and have shattered the illusions of limitations refusing to live a mediocre life or have a mediocre career.
Most people self-sabotage success by rushing in too fast without a plan and not thinking enough so having to repeat steps. Or the opposite being a perfectionist and overthinking and overcomplicating, perfection is the enemy of success. You need to manage your expectations of the plan and the people involved with realistic targets and milestones and calibrate these expectations along the path. Without solid planning and calibrating expectations relationships in business can fail and not bounce back.
Just think you are seventy years old and you are writing the book about the life you could have lived if you had been braver and had more confidence… if you read this now and get inspired to believe in yourself and take consistent action daily … then that book never has to be written.
It is time to shatter the illusion of limits that you have set yourself and live a life of purpose that you are proud of!
We have personally created this list from a vote from our senior editor's board. If you want to recommend people to be considered for next year, feel free to comment below or get in touch.
Let's kick start 2022 by giving you a genuinely inspiring list of 22 business women to follow.
Welcome to the Midas list of 2022. May they bring you the inspiration and "I could do that too" thoughts, you may have been looking.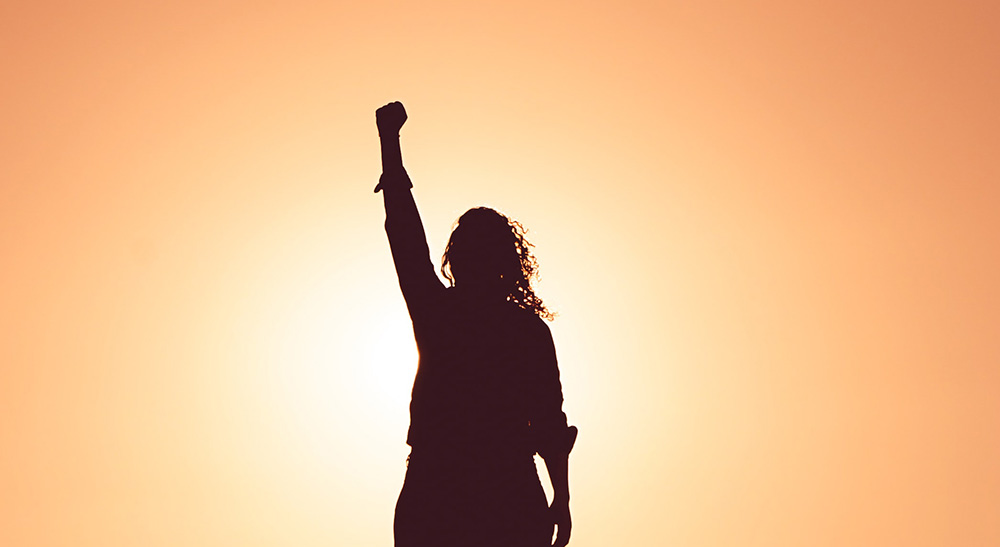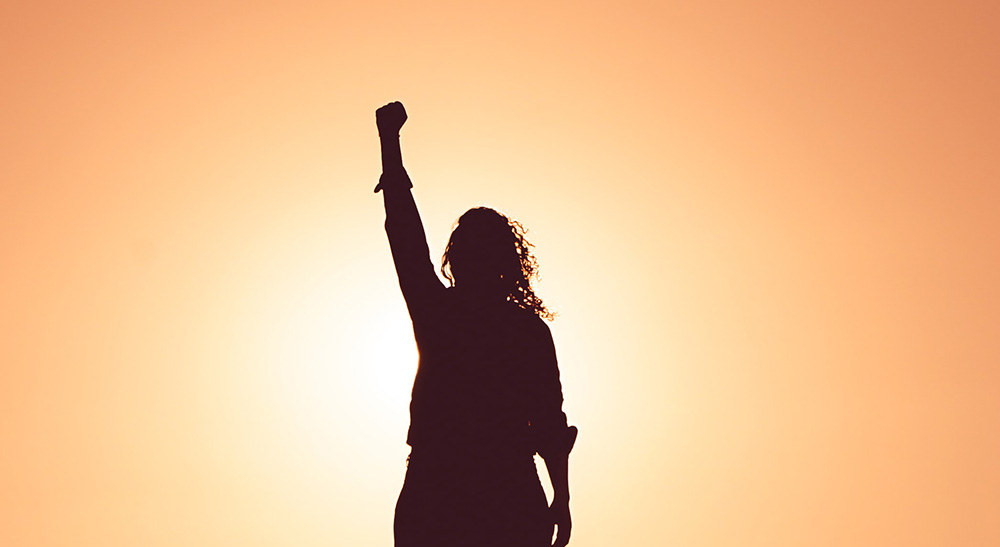 1. Charlene de Carvalho-Heineken
Charlene Lucille de Carvalho-Heineken, a lawyer and architect by trade, a self-made heiress, the richest woman in the Netherlands, and one of the richest women in the world, thanks to her 25% stake and controlling interest in beer giant Heineken® where she is the executive director. The firm is highly reputable and has over 170 premium brands in 65 countries. Charlene has revolutionized Heineken's® sustainable agenda by introducing ambitious green goals and initiatives. According to the Forbes billionaires list, Charlene has a net worth of $16.7 billion as of May 2021. The mother of five who lives in London inherited control of Heineken® at 47 years old from her late and great father, Freddy. Like her father before her, Charlene likes to keep a low profile and is full of humility, honesty, and exceptional business acumen. In a recent interview, her husband Michel De Carvalho said: "We prefer to drive Volkswagens."
Follow Charlene on LinkedIn and Heineken UK on Instagram.
2. Rita Sharma OBE
At 47, Rita Sharma OBE was crowned the wealthiest female Asian entrepreneur in Britain, a successful CEO, and a wonderful mother. Rita inspired thousands of young girls to think that they too, could start dreaming bigger. Rita's story talks about a strong-minded college dropout who built up her business from her home garage.
Rita launched her company Worldwide Journeys (£120million travel company, Best at Travel) in 1987. Rita is one of Britain's wealthiest women entrepreneurs, after starting from a shoestring budget. She is also a mother of two and Best at Travel still operates from Whitfield Street where they sell luxury holiday packages to numerous worldwide destinations. Rita lives and works in Fitzrovia with her entrepreneur business partner and husband Rahul Sharma. A career highlight for Rita was receiving her OBE by the Queen in February 2006 and receiving her honorary Ph.D. from the University of East London in the same year.
"My parents came here from India in the early sixties and as a girl growing up in Essex, I watched them scrape along in low-paid jobs. Much as I loved them, I knew that one day I'd escape that life. Today I sell luxury holidays costing more than my parents earned in a year. I live a stroll away from my office in Fitzrovia and a world away from the Ilford of my childhood.
The most important advice I give women is that there's no such thing as a mistake in the creation of a business. Every decision you make is a learning experience, and the only real mistake you can make is not to try in the first place or to let one mistake stop you. My only regret is wishing I'd had the balance between spending more time with my children when they were little."
You can follow Rita Sharma OBE on LinkedIn and Best At Travel on Instagram.
3. Joanne Rowling OBE
Joanne Rowling, a British author, philanthropist, film producer, and screenwriter is loved worldwide, better known by her pen name J. K. Rowling. She is best known for writing the Harry Potter fantasy series, which has won multiple awards and has sold over 500 million copies worldwide, be translated into over 80 languages, and made into eight blockbuster films.
J.K. Rowling's fairy tale for younger children, The Ickabog, was serialized for free online for children during the COVID-19 pandemic in the summer of 2020 and is now published as a book illustrated by children, with her royalties going to charities supporting vulnerable groups affected by the pandemic.
Her latest children's novel The Christmas Pig, a standalone adventure story about a boy's love for his most treasured thing and how far he will go to find it, is out now! Copies are currently in great demand in our news headquarters!
You might not know this but J.K. Rowling also writes novels for adults. The Casual Vacancy, 'Strike' crime series, The Cuckoo's Calling, was published to critical acclaim in 2013, The Silkworm followed in 2014, Career of Evil in 2015, and Lethal White in 2018. All four have been adapted for television by the BBC and HBO. The fifth book, Troubled Blood, was published in 2020 and was an instant bestseller.
As well as receiving an OBE and Companion of Honour for services to children's literature, J.K. Rowling has received many other awards and honors, including France's Legion d'Honneur, Spain's Prince of Asturias Award, and Denmark's Hans Christian Andersen Award.
J.K. Rowling supports a number of causes through her charitable trust, Volant. She is also the founder and president of Lumos, an international children's charity fighting for every child's right to a family by transforming care systems around the world.
Follow her on Facebook and visit her website.
4. Karren Rita Brady, Baroness Brady, CBE
Baroness Brady of Knightsbridge CBE is one of the most influential, high-profile, and respected female business leaders in the UK. Voted Business-Woman of the Year, Ultimate Entrepreneur and rated among the 50 most inspirational people in the world, she is passionate about business and the promotion of women in business in the UK. Karren is CEO of West Ham United Football Club, one of the leading London Premier League football clubs and currently valued at £800,000,000. She has also previously been a key consultant for Syco Entertainment, a company jointly owned by Simon Cowell and Sony Music Entertainment. Lady Brady was made a life peer by the Prime Minister, entering the House of Lords in 2014, and received a CBE from the Queen for her services to business, entrepreneurship, and women in business.
Born in Edmonton, North London, Karren began her career in advertising sales straight after leaving school. In 1993, aged just 23, she was appointed Managing Director of Birmingham City Football Club when the club was in administration. Four years later, she became the youngest Managing Director of a UK plc, when she floated the club on the London Stock Exchange.
Having turned Birmingham City around, Karren sold the club in 2009 for £82,000,000. She joined the board of West Ham United in January 2010 and negotiated a successful bid for the club's move to London's iconic 60,000-seat Olympic Stadium. Under her leadership, West Ham has become one of the five fastest-growing brands in world football.
Karren's wealth of experience and passion for supporting entrepreneurs led to her appointment as the Government's Business Ambassador by the Prime Minister in 2013. Karren is one of the most sought-after speakers in the world and has worked in over 30 countries, motivating and advising global businesses through her award-winning speeches. She is also the author of the Sunday Times best-selling autobiography Strong Woman. She is a true inspiration, appearing on the BBC's The Apprentice, and is a leading voice, contributor, and commentator on business affairs and news programs.
Karren has recently found her new style and look and is looking more radiant and modern than ever before. We have our fashion and lifestyle journalists googling to see where she got her latest outfits from? Business and Style icon.
You can follow Karren Brady on Instagram.
5. Adele Laurie Blue Adkins MBE
Our hearts are open for number five Adele Laurie Blue Adkins MBE is an English songwriter and singer. Adele was named the best-selling female album artist of the century. Adele has been named the UK's best-selling female album artist of the century! The Guardian described Adele as a chronically no-nonsense, compulsively self-deprecating Londoner with a great sense of humor. A blockbuster musician, but also a consummate entertainer: a raconteur, an MC, a comedian, a natural host. Adele made her way to the top by rejecting the industry's fixation on image and sex appeal and staying true to her principles at every step of the way.
The London-born superstar singer also holds the title for the fastest-selling album of all time, for her album 25. The announcement was made by The British Phonographic Industry (BPI), the group that looks after the British music industry.
Adele was the only child of Penny Adkins, an "arty mom" who was just 18 at the time of her birth, and a Welsh father, Mark Evans, who left the family when Adele was only four years old. … Early on, Adele developed a natural passion for music.
Adele's mother enrolled her in the BRIT School for Performing Arts & Technology, which counts Amy Winehouse as an alum. Adele was first noticed by music execs when she posted her demo on Myspace.
Adele released her first album '19' in 2008 which debuted at No. 1 on the British album chart. Subsequently, she received much praise for her unique and soulful voice. Later, her second album '21' was released which comprised several hit singles, including 'Rolling in the Deep' and 'Someone Like You.' The album went on to become an international smash hit, reaching No. 1 on iTunes in 110 countries. In the U.S, 25 sold 3.38 million copies in seven days, beating the 'NSync record of 2.42 million album copies sold in a week. 25 is also the only album to reach a million copies sold in the U.K. in 10 days among other feats.
Adele also received an 'Academy Award' for her song 'Skyfall,' which she wrote and composed for a James Bond film of the same name. With an incredible voice and an outspoken personality, she has become one of the most popular performers of the present generation.
"I have insecurities of course, but I don't hang out with anyone who points them out to me. Be brave and fearless with who you spend time with and yourself, know that even if you do make a wrong decision, you're making it for a good reason." Adele
Just like Karren Brady, Adele's style and fashion have been hot on the lips of our fashion and lifestyle team. However, Adele's grounded nature and realness are what we love the most. She is 100% authentically herself in every single moment, and we all love her for it.
6. Marisa Peer
Marisa Peer (born 12 April 1957) is a British therapist, best-selling author, transformational leader, keynote speaker, and creator of the 'I Am Enough' movement. A world-renowned speaker, Rapid Transformational Therapy RTT® trainer, and best-selling author. She has nearly three decades of experience as a therapist to Hollywood celebrities, CEOs, royalty, and sports stars. Marissa was awarded the title of Best British Therapist by Men's Health magazine and featured in Tatler's Guide to Britain's 250 Best Doctors. Marissa Peer is known as an expert therapist on many high-profile US and UK television networks. Marisa has also been an acknowledged and inspirational speaker from TEDx and Condé Nast to the Royal Society of Medicine.
Gil Boyne Founder of the American Council of Hypnotist Examiners said: "Marisa is, without doubt, one of a few women in history to have had a profound impact on the field of hypnotherapy and psychotherapy. She began molding the field of therapy into something much greater than it had ever been. Her brilliance goes far beyond her early instinctive recognition and integrates many of the most profound insights in therapy."
Rapid Transformation Therapy® has been created as the fastest most effective clinical transformation therapy and is taking the world by storm. RTT®, or Rapid Transformational Therapy®, is a powerful therapy method that combines principles from hypnotherapy, NLP, CBT, psychotherapy, and neuroscience to create a uniquely powerful therapy method. RTT® therapists work to help their clients overcome the past hurts that are impacting their present by working predominantly with the subconscious mind. RTC®, Rapid Transformational Coaching®, focuses on the future and working with the conscious mind.
Marisa Peer is known for her royal expression of the English language and glamourous style. Marisa is genuine, kind, and has a wealth of experience and accreditation. If you want to help others, first help yourself by following Marisa Peer.
You can follow Marisa Peer on LinkedIn and Instagram.
7. Lady Michelle Georgina Mone, Baroness Mone, OBE
Michelle Georgina Mone, Baroness Mone, OBE is a Scottish entrepreneur and parliamentarian. In 1996 she and her then-husband founded MJM International Ltd and the lingerie company Ultimo. She sold 100% of Ultimo in 2014.
Michelle grew up in Glasgow when, at the age of fifteen, her father fell ill and was subsequently declared paraplegic and wheelchair-bound for life. This forced Michelle to leave school with no qualifications in search of full-time employment, sparking her instinctive entrepreneurial spirit. After several years working as a model, Michelle secured a job with Labatt's Brewers, excelling herself to Head of Sales and Marketing for Scotland at just 22 years old. Unfortunately, Michelle was made redundant just two short years later, leaving her down – but not out – after her taste of success.
In 1996, after only six weeks out of work, the idea behind Ultimo was born. It was at a dinner dance, wearing a very uncomfortable cleavage-enhancing bra that Michelle Mone had the epiphany on what the lingerie industry was missing. She would go on to create a bra exceeding in cleavage-enhancement and uplift; allowing women to look and feel good without having to sacrifice on comfort. After the launch of Ultimo, Michelle quickly established herself as one of Scotland's finest exports, winning the World Young Business Achiever Award in 2000 at the Epcot Centre in Florida, as well as Business-Woman of the Year at the Corporate Elite Awards in London. Her status as a leading entrepreneur was further confirmed when Prince Charles invited her to join the board of Directors for The Prince's Trust. Michelle Mone is now a frequent speaker and was asked by the Government to conduct The Mone Review, an insight into helping start-up businesses in deprived areas gain the support they need to succeed.
You can follow Lady Michelle Mone here on Instagram and LinkedIn.
8. Dr Anne- Marie Imafidon MBE
Anne-Marie Osawemwenze Ore-Ofe Imafidon MBE HonFREng is a British computing, mathematics, and language child prodigy. She is one of the youngest to pass two GCSEs in two different subjects while in primary school. Imafidon founded and became CEO of Stemettes in 2013, a social enterprise promoting women in STEM careers.
At age 11, she was the youngest girl ever to pass A-level computing and was just 20 years old when she received her master's degree in Mathematics and Computer Science from the University of Oxford. Since then, she has forged an enviable CV, including positions at Goldman Sachs, Hewlett-Packard, and Deutsche Bank. Then there are the Honorary Doctorates from Open University, Glasgow Caledonian University, Kent University & Bristol University, and an Honorary Fellowship at Keble College, Oxford. She is also a Visiting Professor at the University of Sunderland and sits on the Council of Research England.
It is this wealth of experience and pioneering spirit that led her to co-found the Stemettes, an award-winning social initiative dedicated to inspiring and promoting the next generation of young women in the STEM sectors. Since its inception 8 years ago, it has exposed almost 50,000 young people across Europe to Anne-Marie's vision for a more diverse and balanced science and tech community.
A respected thought-leader in the tech space and trustee at the Institute for the Future of Work, Anne-Marie was awarded an MBE in 2017 for her work as a renowned champion and inspiration for women in the world of Science, Technology, Engineering and Mathematics (STEM).
She is an international speaker, voted the Most influential woman in tech in the UK in 2020, and hosts the hugely popular Women Tech Charge Podcast for the Evening Standard.
In recognition of her influence and achievements, Anne-Marie was awarded an MBE in the 2017 New Year's Honours for services to young women and STEM sectors.
In June 2017, she became an Honorary Fellow at Keble College, Oxford, and in 2020 was voted the most influential woman in tech in the UK by Computer Weekly.
You can follow Dr. Anne-Marie Imafidon MBE on Instagram and LinkedIn.
9. Izzy Obeng
Izzy Obeng is a professional speaker, business coach, and entrepreneur leading Foundervine a non-profit training consultancy connecting purpose-driven companies to impactful start-ups. Foundervine's ambition is to address the social and economic inequality faced by women and underserved communities when starting a business or social enterprise. Since launching in 2018, Foundervine has engaged over 2,000 young business leaders in creating, testing, sustaining, and developing entrepreneurial ventures in partnership with world-leading companies such as Microsoft, PwC, Shell, and EY Foundation.
Prior to Foundervine, Izzy launched the Queen Mary University of London start-up incubator and delivered large-scale talent development programs at KPMG UK. A management consultant by training, she has cross-cultural experience in leadership, organizational transformation, and integration, strategy development, organizational design, and culture change.
As a speaker, Izzy thrives on sharing knowledge and insights on the future of education and diversity & inclusion within the technology sector.
In 2019, Izzy was invited to Downing Street to discuss approaches to inclusive start-up ecosystem growth with the Prime Minister's office. The discussion led to the formation of the BME SME Roundtable and Future Founders Alliance (FFA), a collective of mission-driven organizations committed to building the pipeline of diverse tech talent. Izzy has been featured in the BBC, The Times, TEDx and in 2018 was awarded the Maserati 100. She now divides her time between the UK and West Africa, delivering start-up and scale-up acceleration programs designed to develop the digital innovation ecosystem across Sub-Saharan Africa.
You can follow Izzy Obeng here on LinkedIn and Instagram.
10. Denise Coates CBE
Meet Denise Coates, the best-paid woman in the world. She built Bet365 in a Portakabin in Stoke. Now she's paid three times more than the CEO of Apple. Rob Davies journalist at the Guardian observed that "If Denise Coates's record-breaking £265m pay packet was stacked up in new £50 notes it would form a tower almost twice as high as the Shard skyscraper in London."
Denise Coates CBE is a British billionaire businesswoman, the founder, majority shareholder, and joint chief executive of the online gambling company Bet365. In October 2019, Forbes magazine estimated Coates's net worth at $12.2 billion. In 2020, she earned a salary of £422 million and dividends of £48 million.
Launched in 2000, Bet365 currently averages £12 billion worth of bets per year. In twelve years it has become the largest private-sector employer in Stoke-on-Trent.
She began her career as a cashier in betting shops owned by her father. She became Managing Director of the family's small chain when she was 22 and she quickly spotted the growing popularity of gambling websites. She was awarded a CBE in 2012.
You can follow Bet365 on Instagram and LinkedIn.
11. Jenny Saville RA
In October 2018 Jenny Saville becomes the most expensive living female artist at £67.3 million in Sotheby's sales. After an extended, five-person battle at Sotheby's London Friday, Jenny Saville became the world's most expensive living female artist when her painting Propped (1992) sold at the house's New Bond Street salesroom for £9.5 million ($12.4 million). The work was from the portion of the sale dedicated to pieces from the management consultant and collector David Teiger that grossed a total of £35.9 million ($47 million). Combined with the contemporary sale that followed, Sotheby's brought in a total of £67.3 million on the evening, ahead of the low estimate of £53.2 million ($69.3 million).
Jenny Saville burst onto the British art scene in 1992 amongst a collective of young artists – including Tracey Emin and Damien Hirst which came to be known as the YBAs (Young British Artists). While Saville and her contemporaries' works may have shocked the British public and art press – they were criticized of making "shock art", being "sloppy", and "a con" – it delighted others, such as Charles Saatchi.
Jennifer Anne Saville RA is a contemporary British painter and an original member of the Young British Artists. She is known for her large-scale painted depictions of nude women. Jenny Saville changed the way we view the female form in painting.
She took inspiration from observing plastic surgeons in New York and has also cited a visit to an American mall, where she saw "big white flesh in shorts and t-shirts", as the reasons behind her giant paintings of obese women. Their bodies are posed in unflattering positions; their bellies bulge, their breasts hang. The way Saville paints skin is also distinctive; blotchy, bruised, and pink. Her figures were – especially at the time – worlds away from society's conventional ideas of beauty. Painters throughout history Peter Paul Rubens, Willem de Kooning, Pablo Picasso have long objectified the body; the subject matter becomes newly shocking and potent under Saville's brush. If her oeuvre doesn't offer a pretty picture of humanity, she believes it's an honest one.
In discussing her work, Jenny Saville stated "the history of art has been dominated by men, living in ivory towers, seeing women as sexual objects. I paint women as most women see themselves."
Follow Jenny Saville on Instagram.
12. Rachael Flanagan
Rachael Flanagan is a UK entrepreneur known for her' rags to riches' story that has captured the respect of many Executives of the C-suite across the United States and indeed globally. Rachael is the Managing Director of Mrs. Buckét (pronounced Bouquet), a multi-award-winning commercial cleaning company that generates multi-million pounds of sales annually and continuously meets demand with exponential growth. In the next 12 months alone, Rachael has recruited over 100 new staff members in 2021.
After failing her business qualifications at the age of 18, Rachael took a leap of faith and started her own company with only £20. By her early twenties, the business' value had grown to over one million pounds. Rachael quickly became one of the youngest and most sought-after rising stars in the UK business.
Rachael's passion for cleaning goes further than her own business. Since the start of the COVID-19 pandemic, Rachael has been petitioning for cleaners to be awarded 'key worker status', to ensure the risk so many took to keep businesses and their clients safe during the crisis doesn't go unnoticed by the UK Government.
Rachael is a role model and thought leader who demystifies what it takes to build a multi-million-pound business. She has the unique ability to break down complex strategies into simple easily digestible takeouts, making them accessible to everyone regardless of location, education, or bank account. Rachael debunks a lot of success myths on social media about shortcuts and chasing vanity metrics. She also helps parents to identify and develop leadership skills in their young girls hoping to create a quality support corridor for future female leaders.
It is no wonder Rachael is highly sought after in terms of public speaking, high-level business consultancy, and opinion pieces
You can follow Rachael Flanagan on Instagram and LinkedIn.
13. Varsha Engineer
Varsha Engineer is a British billionaire, the co-owner of Chemidex, a Surrey pharmaceutical company that she founded with her husband Navin in 1981 The richest pharmacist in the world. In 1981, Chemidex opened its first pharmacy in Chertsey, Surrey. In 1999, he had 14 pharmacies which he sold to the German company Celesio for a reported £12 million. Chemidex then became a pharmaceutical company, and it acquired its first brand in 2000. According to The Sunday Times, the business is valued at £1 billion and Engineer at £1.1 billion. Engineer also set up the company Essential Generics, a drug manufacturer based in Egham, Surrey.
You can follow Chemidex on LinkedIn.
14. Marian Evans
Marian Evans is a woman who took advantage of her advantage, which was a tremendous work ethic that had been instilled in her from a young age working on the family farm. Marian is a business leader who has worked hard to accomplish things most people only dream about. She owns a castle (Llansteffan) where she and her family reside on a farm on the heavenly grounds that overlooks the River Tywi estuary.
Marian Evans was recently awarded inspirational businesswoman of the decade and is one of the newest members of the prestigious Forbes Business Council. Marian is a UK business coach and advisor for top-tier executives and business world leaders and her reviews frequently mention her first-class results.
In 2021 Marian Evans was recognized as one of the Top 20 Business Coaches across the globe to watch. Marian Evans goes above and beyond to give back to others. Marian Evans is remarkable she supports business and enterprise in Wales and across the UK volunteering over 30% of her time.
Marian is an exemplary business leader inspiring so many individuals to re-assess what they thought was possible. From young enterprise with exemplary mentoring and innovative fundraising to volunteering supporting business financial growth and development in Wales. Additional online support and inspiration gave to encourage business resilience helping people feel stronger together throughout 2020 with podcasts and webinars, to the steadfast determination of continually championing women in the c-suite to elevate themselves and spearheading change in her voluntary role as an ambassador for WomenOnBoards.
Most recently Marian raised capital to buy Llansteffan Castle to protect and preserve the heritage for the local community and tourism. Marian did this to safeguard and support Cadw's efforts and is committed to keeping Llansteffan as one of the only free castles in the UK.
Business coach Marian Evans is sought after for her ability to unlock people's A-game and to set themselves higher goals whilst giving them a clear roadmap on how to get there. She is also one of only five individuals in Wales awarded the Fellowship of the Institute of Leadership and Management.
Marian is now a multiple business owner who founded Elevate BC in response to individuals and businesses seeking a confidant with a proven and market-leading track record.  Marian is a highly valued coach and a mentor with a unique ability to unlock people's potential and support them to overcome the obstacles holding them back. Her qualifications and credibility as an executive coach, mentor, and consultant allow her to facilitate at an unparalleled level due to an impeccable reputation of results and discretion. Marian has built her career with one eye firmly on the next milestone.
You will be able to watch Marian on TV shortly as she has her own documentary. (details to be released in 2022) The TV Show follows Marian Evan's success in business and shows the idyllic country and home life. The challenges that come with owning a castle, managing a property portfolio, running elevate BC, launching the retreats, and sitting on multiple boards adding huge value and steering growth and change in business via leadership. It's going to feel like a warm bath, that feel-good show of a life lived well with wisdom.
You can follow Marian Evans on LinkedIn and Instagram.
15. Alice Priscilla Lyle Oswald
Alice Priscilla Lyle Oswald is a British poet from Reading, Berkshire who now resides in Devon. Her work won the T. S. Eliot Prize in 2002 and the Griffin Poetry Prize in 2017. In September 2017, she was named as BBC Radio 4's second Poet-in-Residence, succeeding Daljit Nagra.
Alice is trained as a classicist and was the recipient of an Eric Gregory Award in 1994. Her first collection of poetry, The Thing in the Gap-Stone Stile (1996), includes poems reflecting her love of gardening and the entertaining long poem, 'The Men of Gotham'. This collection won a Forward Poetry Prize (Best First Collection) in 1996 and was shortlisted for the T. S. Eliot Prize in 1997.
Her second collection is Dart (2002), a long work that combines verse and prose, and tells the story of the River Dart in Devon. To write this poem, she spent three years collecting information about the river and talking to people who use the river in their daily lives. The result is a highly original dream-like poem told from a variety of perspectives. Jeanette Winterson called it a '… moving, changing poem, as fast-flowing as the river and as deep … a celebration of difference …' (The Times, 27 July 2002). Dart won the T. S. Eliot Prize in 2002.
In 2004, Alice Oswald was named as one of the Poetry Book Society's 'Next Generation' poets. Her collection, Woods, etc., was published in 2005 and was shortlisted for the Forward Poetry Prize (Best Poetry Collection of the Year) and the T. S. Eliot Prize. In 2007, her poem 'Dunt' won the Forward Poetry Prize (Best Single Poem).
Her subsequent books are Weeds and Wild Flowers (2009), illustrated by Jessica Greenman, shortlisted for the 2009 T. S. Eliot Prize and winner of the inaugural Ted Hughes Award for New Work in Poetry; A Sleepwalk on the Severn (2009), a poem for several voices; Memorial (2011), a 'filleting' of The Iliad which was shortlisted for the T.S. Eliot Prize (though Oswald withdrew from the competition in protest against the prize's funding); and Falling Awake (2016), shortlisted for the T.S. Eliot Prize and the Forward Prize for Best Collection.
You can buy Alice Oswald's books on Amazon.
16. Kiran Mazumdar-Shaw
Kiran Mazumdar-Shaw is an Indian billionaire entrepreneur. She is the executive chairperson and founder of Biocon Limited and Biocon Biologics Limited, a biotechnology company based in Bangalore, India, and the former chairperson of the Indian Institute of Management, Bangalore.
A pioneer of the biotechnology industry in India and the head of the country's leading biotechnology enterprise, Biocon, Ms. Kiran Mazumdar-Shaw is a highly respected businesswoman. Ms. Mazumdar-Shaw, a first-generation entrepreneur, has made her country proud with a globally recognized biopharmaceutical enterprise that is committed to innovation and affordability in delivering world-class therapeutics to patients globally. 

Kiran Mazumdar-Shaw is the Chairperson and Managing Director of Biocon, Asia's leading bio-pharmaceuticals enterprise. Named among TIME magazine's 100 most influential people in the world, she is recognized as a global thought leader for Biotechnology. Under her stewardship, Biocon has evolved since its inception in 1978 from an industrial enzymes company to a fully-integrated, innovation-led, emerging global biopharmaceutical enterprise committed to reducing therapy costs of chronic conditions like diabetes, cancer, and autoimmune diseases. 

As a global influencer, she is ranked among 'World's 25 Most Influential People in Biopharma' by Fierce Biotech, Forbes magazine's 'World's 100 Most Powerful Women', and Fortune's 'Top 25 Most Powerful Women in Asia-Pacific.' She has been recognized as the only Indian on Forbes' list of 'World's Self-Made Women Billionaires.' She has been featured in 'The Worldview 100 List' of the most influential visionaries by Scientific American magazine and named among the '100 Leading Global Thinkers' by Foreign Policy magazine. She has ranked No. 1 in the Business Captains category on 'Medicine Maker Power List' 2018, an index of the 100 most influential people across the globe in the field of medicine, where she has been among the Top 10, consecutively since 2015. Most recently, she is elected as a full-term member of the Board of Trustees of The MIT Corporation, USA.

Importantly, she has been recognized with the Padma Shri (1989) & the Padma Bhushan (2005), two of India's prestigious civilian honors.
You can follow Kiran Mazumdar-Shaw on LinkedIn and Instagram.
17. Sian Gunney
Sian Gunney is a creative Success Strategist who works with high-profile celebrities including current and ex-professional sports stars on brand management both personal and commercial. Sian Gunney is a digital adventurer with her finger on the pulse of new technology. Recognized by Yahoo Finance as one of the top 10 social media experts to watch globally and is certified at 48 in the top 100 influencers worldwide on digital marketing by Onalytica. Sian has won social media marketing awards for innovation and results for experiential brand campaigns such as Chrysler and Domino's Pizza.
Sian Gunney has taken FMCG brands to 150% growth over a 3 year period. Taken finance brands to a rocketing 400% growth within 12 months. As a dedicated, versatile creator Sian designs and executes meaningful strategies bridging content and commerce across platforms and people.
Sian Gunney is highly selective over the brands and individuals she works with. She guides clients to lead change not to be led supporting them to self-disrupt, refocus and reposition to stay ahead.
Over a decade of working with some of the biggest brands from Britvic, Virgin, LinkedIn to building brands such as Skinade and working with celebrities from celebrity gifting to personal brand management and business development.
Working with names such as Victoria Beckham, Reese Witherspoon, Barry McGuigan, Xavier Rush, Sol Bamba to Joe Calzaghe MBE, CBE.
Sporting stars like working with Sian Gunney who has been described as "Smart and courageous and a great deal of fun to work with. A real master of disruption and transformation and an exceptional professional with a remarkable ability to build relationships.
You can follow Sian Gunney on LinkedIn and Instagram.
18. Susan Whelan
It's fair to say that Susan Whelan is in a league of her own. Leicester City's Susan Whelan was named CEO of the Year at the 2021 Football Business Awards in London recently. Leicester City Football Club chief executive Susan Whelan began her sparkling career in her family's Dublin city center jewelry business, rising all the way to the glory of an astonishing but much-deserved win for her club in the English Premier League.
Susan Whelan is a very celebrated businesswoman who is greatly admired for the warm relatable personality she quotes Bowie and is a qualified sailing instructor. The softly-spoken Leicester City chief executive officer has become a respected member of the Premier League powerbrokers and a valued contributor at Premier League shareholder meetings, as well as one of the top 25 most powerful businesswomen from Ireland.
Whelan started her rather a circuitous journey to the top of the Premier League by working for her family's city center jewelry business. She then joined Aer Rianta International (ARI) in 1990 as a buyer, a job that involved a lot of travel. This led to prolonged stints abroad in Russia, and then Thailand.
She relocated to Bangkok for the opening of a major retail operation at the city's World Trade Centre but when ARI pulled out of the project and local firm King Power took it over, its owner Vichai Raksriaksorn asked her to work for him.
She came to Leicester City with no football industry experience but plenty of financial business acumen and created extraordinary football business success.
Turning over around €130 million of debt into equity.
City lifted the FA Cup for the first time in our history at the end of the 2020/21 season, while also securing a second consecutive fifth-place finish in the Premier League. The Club also completed and moved into our spectacular new training facility in Seagrave during the season, while moving forward with land acquisitions and planning that will enable the expansion and enhancement of the King Power Stadium site.
You can follow Leicester City here on LinkedIn and Instagram.
19. Lady Charlotte Wellesley
Lady Charlotte Anne Santo Domingo is an English socialite and photography producer. Since 2016 she has consistently been listed in the annual Sunday Times Rich List.
The daughter of the 9th Duke of Wellington, Lady Charlotte Wellesley, a 30-year-old descendant of Queen Victoria, has since 2016 been a bonafide stalwart of the Sunday Times Young Rich List (although this year will be her last in the 'youthful' section since it chronicles up to the age of 30). As the Telegraph accurately states, it took marrying a billionaire financier for Lady Charlotte to become one of Britain's wealthiest people (listed at £2.4 billion). Launching her from blue-blooded aristocrat to a legitimate member of the super-rich inner circle.
Lady Charlotte, daughter of Princess Antonia of Prussia and therefore great-great-grandaughter of the late German Emperor Wilhelm II, was born 8 October 1990 at St Mary's Hospital in London. After school at Wycombe Abbey, a high-performing girls' boarding school in Buckinghamshire, she attended Oxford University to read archaeology and anthropology (suggesting she is clearly an enigmatic combination of beauty and brains). Also, fairly creative, given her day job was as a photographer's assistant at Mario Testino's studio in London, where she worked as a producer.
20. Hilary Lorraine Devey CBE
Hilary Lorraine Devey CBE is one of the most remarkable British businesswomen, TV presenter, television personality, and entrepreneur, best known for her role on BBC Two program Dragons' Den until she left to present the Channel 4 series The Intern.
Today, as CEO and Chairman of Pall-Ex, the UK's leading palletized freight distribution network, Hilary is an inspirational role model for entrepreneurs. Having started from nothing, she has grown the company into an international network with a combined turnover of over £100m. Pall-Ex makes daily deliveries to every UK postcode as well as operates a scheduled daily service to 38 European countries with further current expansion planned across Europe. Both Hilary and her company have achieved an impressive array of firsts within the logistics sector – they are innovators, not followers, as evidenced by multiple industry awards.
Hilary campaigns tirelessly for various charities including The Carers Trust for whom she became Vice President in 2012. In addition, she is a Patron for The Stroke Association and Fresh Start – New Beginnings. She has also been recognized for her contribution to business in Leicestershire with two honorary degrees from the University of Leicester and the University of Bolton.
Follow Hilary Lorraine Devey CBE on LinkedIn and Twitter.
21. Camilla Ainsworth
At just 22 years old, Camilla Ainsworth became the youngest ever finalist on BBC's The Apprentice and the founder of MYLKPLUS – a disruptive firm that offers dairy-free, vegan-friendly, nut-alternative drinks. Passionate about health and wellbeing, MYLKPLUS was created to fulfill a personal need, and now seeks to offer the product to a wider audience. Ainsworth is also a huge advocate for women in business and has conducted workshops to facilitate start-ups.
You can follow Camilla Ainsworth here on LinkedIn and Instagram.
22. Valerie Stark
Valerie is the co-founder and CEO of Huggle, a dating app with three powerful board directors: Valerie, Bumble CEO Whitney Wolfe, and CEO of Badoo, Andrey Andreev. Valerie created Huggle after moving to London from Moscow, she didn't know anybody in the UK so used Instagram geo-locations to try and find people nearby, with similar interests to her. This is how she met Huggle co-founder, Stina Sanders, and how they initiated the idea. The premise of Huggle is simple: the app uses hyper-local technology to automatically check you into the places you visit. You can either swipe through the people you have places in common with or tap on your locations to see who else goes there. Huggle can be used for finding dates, friends, or both – but you must have more than two places in common to chat. Huggle prides itself on safety and has a barrage of verification features, including 1-minute photo verification, where users must take a selfie copying a suggested gesture – this is then compared to the user's other photos by moderators.
The app has fast cemented itself as one of the most popular social discovery apps in the UK, with over 50 million places logged, 3 million swipes generated each day, and over 120,000 messages sent each day. The app has been in the news on a regular basis over the past few months, mainly with Alex Beattie (Love Island) being spotted on the app, and Demi Rose Mawby and Katie Price admitted to joining.
You can follow the Huggle app on Instagram.