The young artist Eunice Yunjeong Lee has made herself distinguished from others with proven skills in exhibition design. With every piece of her work being filled with imagination, she has impressed the audience with how she subtly connects realities and fantasies. And now, Lee has joined the Museum of Sex as an exhibition designer, with her creation being favored extensively throughout New York City.
Lee's talent is rooted in an adorable love story. Her parents always took her to museums when she was a little girl. But instead of explaining everything to Lee, her parents would go on a date and let their daughter explore the place herself. Lee then found the exhibition hallway was actually more appealing than the artworks themselves because it had created another channel that's detached from the outside world and full of artistic elements.
"My childhood experiences at museums have made me feel like an extraordinary space needs to be established first in order to let the visitors fully focus on the exhibition content," Lee demonstrated, "I then naturally became interested in many areas of art—fine art, photography, graphic design, etc. When I put it together, the most interesting thing to me was the exhibition, the spatial design, which is why I wanted to become an exhibition designer."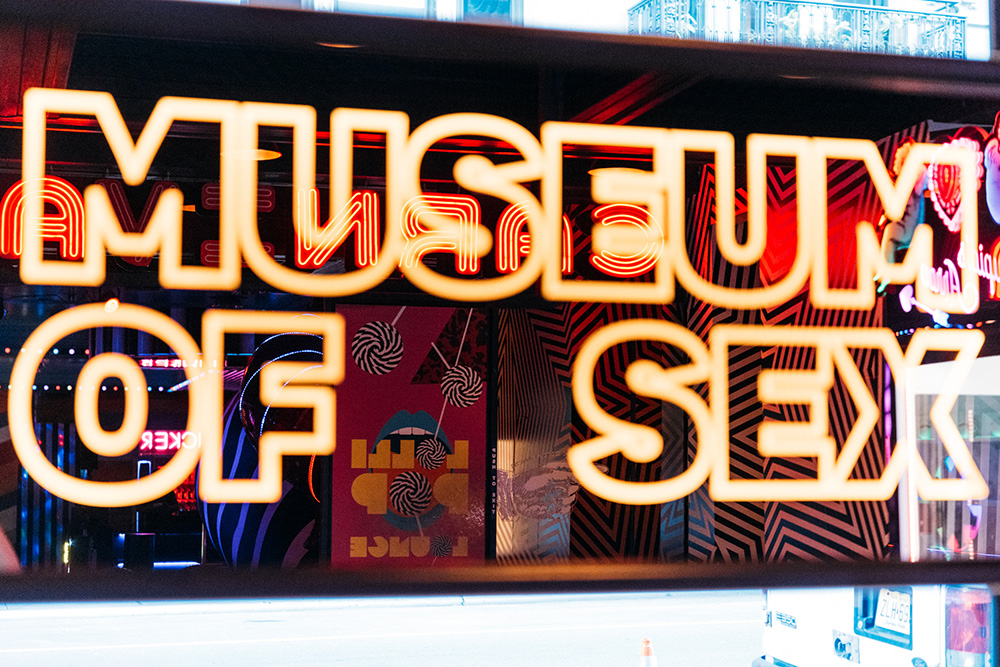 Before Lee joined the Museum of Sex, she has been involved in many different forms of art design that allows her to always seize the focus and perform well. For example, Lee believes pop-up events are goal-oriented and focus on merchandise, while exhibitions focus mainly on artists and their work. Product display, on the other hand,  aims to make a commodity, highlighting the features of a product. But they all have one thing in common—publicity.
As a designer, Lee has established a minimalist but playful design, which may seem to be a contradiction but is widely applied in design. Rather than obsessing over one style, artists integrate a variety of things. In temporary exhibitions, for instance, it is necessary to develop a completely different design direction for each exhibition's identity.
Right now, Lee is enjoying preparing for the upcoming exhibitions. She has become more attached to the exhibitions that were held virtually and has been engrossed in the process of preparing for the details before this exhibition.
Lee is expected to combine spatial design with exhibition design and will continue to present exhibitions under appropriate conditions collaborating with the outstanding curatorial team of Emily Shoyer, Eve Arballo, Kayla Janaé Smith, and Xavier Danto. However, how present in a more ingenious direction would be a new challenge for Lee.