Growing up in Perth, Western Australia, Jason Shipway wasn't an all-star student. In fact, he dropped out of high school at the age of 14. However, what he has is determination and confidence that he can always succeed at something. This solution-oriented entrepreneur started his own home cleaning business in the middle of the COVID-19 pandemic in Australia. Within just a few short months, he had netted himself over $15,000, and that number only continued to compound. Now, he shares why home cleaning is actually one of the best business opportunities out there.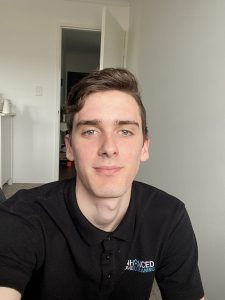 With only $322 to his name, Jason decided to start his own business out of his bedroom during one of the economically devastating lock-downs. Since he was having trouble finding a job, he brainstormed what sort of business he could launch. It came down to three choices. With his small budget, he could start a lawn mowing, car detailing, or home cleaning company. Mowing lawns requires costly equipment, and the business itself is at the mercy of the weather. Jason didn't know anything about cars, let alone car detailing. The latter was therefore the most logical idea to run with.
With the help of some innovative Facebook marketing campaigns, Jason was able to turn his $322 investment into 5 figures in the span of just a few months. 
According to Jason, there are several reasons why a home cleaning business is a great business to get into right now. It has forced continuity going for it, since people will always need their homes cleaned. There are very few running costs given the remote nature of the work. This also means there is little-to-no overhead. But most important of all, given the state of our current times, a cleaning business is recession-proof. This is due to people hiring cleaners as a luxury when the economy is booming, while also hiring them as a necessity during a recession when more people are likely to be crammed into the same house.
At least in Jason's experience, there is some really poor competition, making it easy to out-advertise competitors. Evidently, the barrier of entry is incredibly low, given Jason was able to start his company with less than $400.
With the right staff and marketing systems, a home cleaning business will easily scale. There is an abundance of business to go around. Simple arithmetic will tell you that everyone has a home, and every home needs to be cleaned, so it's not hard to sell someone on the service.
Jason believes that anyone can enjoy the tremendous success he has with his own business. According to him, all it takes is one media breakthrough such as utilizing local Facebook groups to launch a six, or even seven-figure business.
Jason can be found via instagram.com/jcshipway or his website