Teddy Hayes' detective Devil Barnett an ex-CIA hitman who has remade himself in a new life as a Harlem private detective to atone for his past life as a killer by helping those in need of his special skills. Him trying to work within the legal system despite its being broken is a metaphor for those who once believed in a system that has let them down, but still, live in hope that there may be something to be done before all-out anarchy settles in.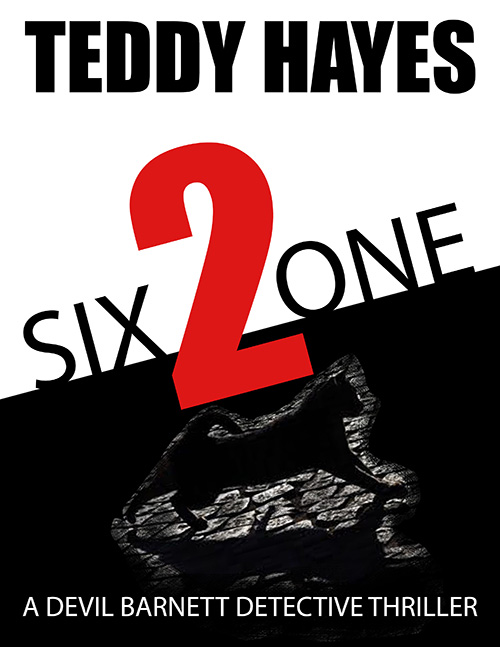 One clearly sees in this book, both the frustration and the reasoning that has led to what is presently happening in America. The America of today can no longer hide her true nature of denying her black population the human rights she gladly extends to the whites. It is more catastrophic when she tries to portray this as an exception rather than a norm it truly is.
Following this fact, Teddy Hayes uses Anders and his family in this book to illustrate that racism has turned into a cult of oppression whereby the people initiated are not just the faces that the world sees but faces in shadows, figures in the dark: like police officers, newspaper editors, secretaries in offices, anybody in places of covert power. It doesn't leave behind the fate that befalls anyone who has silently supported this injustice by looking away. The unjust killings, biased verdicts, police brutality, and arrests concocted by racial conflagration towards the Blacks have heaped provocation on a nation that is already a tinderbox after 4 years of Trump's related polarization.
Hayes' experience and skill as a scriptwriter is obvious because although the story has a strong narrative, it is nevertheless written in a cinematic style that almost forces the reader see the story as it is unfolding.   To say that this book should be turned into a film or TV series is an understatement.
The story gives voice to people have lost faith and feel betrayed by a system they once believed in, similar to what was cited by Chris Dorner a black ex-policeman in Los Angeles who wrote a manifesto based what he called the "Last Resort" and went on a killing spree targeting policemen and their families in 2013. The subject matter pushes one's imagination into action not only because of the suspense and activity but also because it directly relates, sadly, to the realities of the society we live in today and the fate of such a society. Reading this book, I'd say that Hayes put me on a roller coaster that literally left me on the edge of my seat with its tension and anxiety. Maybe it wouldn't have had so much of an effect on me if it wasn't such a perfect replica of the life we now live. Unfortunately, it is.
Six 2 One definitely has its pulse on what is going on today in America today and is highly recommended. Published on June 30, can pre-order now on Amazon.