We live in a world where we can buy shares on our phones, watch trading tutorials on YouTube, and Google financial jargon — yet the world of investment intelligence still relies on dense, fragmented written research.
Whether you're an institutional investor for a billion-dollar fund or an individual, the only way to access crucial information on company fundamentals has been to trawl through massive documents and do your own research, until now. As the self-proclaimed "Netflix of finance," seat11a is on a mission to streamline financial intelligence into easily digestible videos and presentations. Here's how they're doing it.
Why finance needs to be democratized 
Analysts working on the sell-side of investment banking must study and follow numerous companies to forecast their future financial outcomes. This expensive process involves professionals flying across the world to attend presentations and research departments producing in-house reports for a select group of clients. Individual investors must fend for themselves.
As if this cumbersome process weren't bad enough, the industry has also had Markets in Financial Instruments Directive (MiFid) regulations to contend with. While these rules were introduced to protect investors in the European Union, they've made investment research more expensive and exclusive, reducing its scale.
This cut has especially affected the communication efforts of smaller companies, the ones that must manage their budgets most carefully and now find new, creative ways to get in front of investors.
The pandemic has also made traveling to make presentations harder. Firms cut their travel budget by 30% to 50% during the COVID-19 era, making virtual solutions more appealing — not to mention the benefits of a reduced carbon footprint!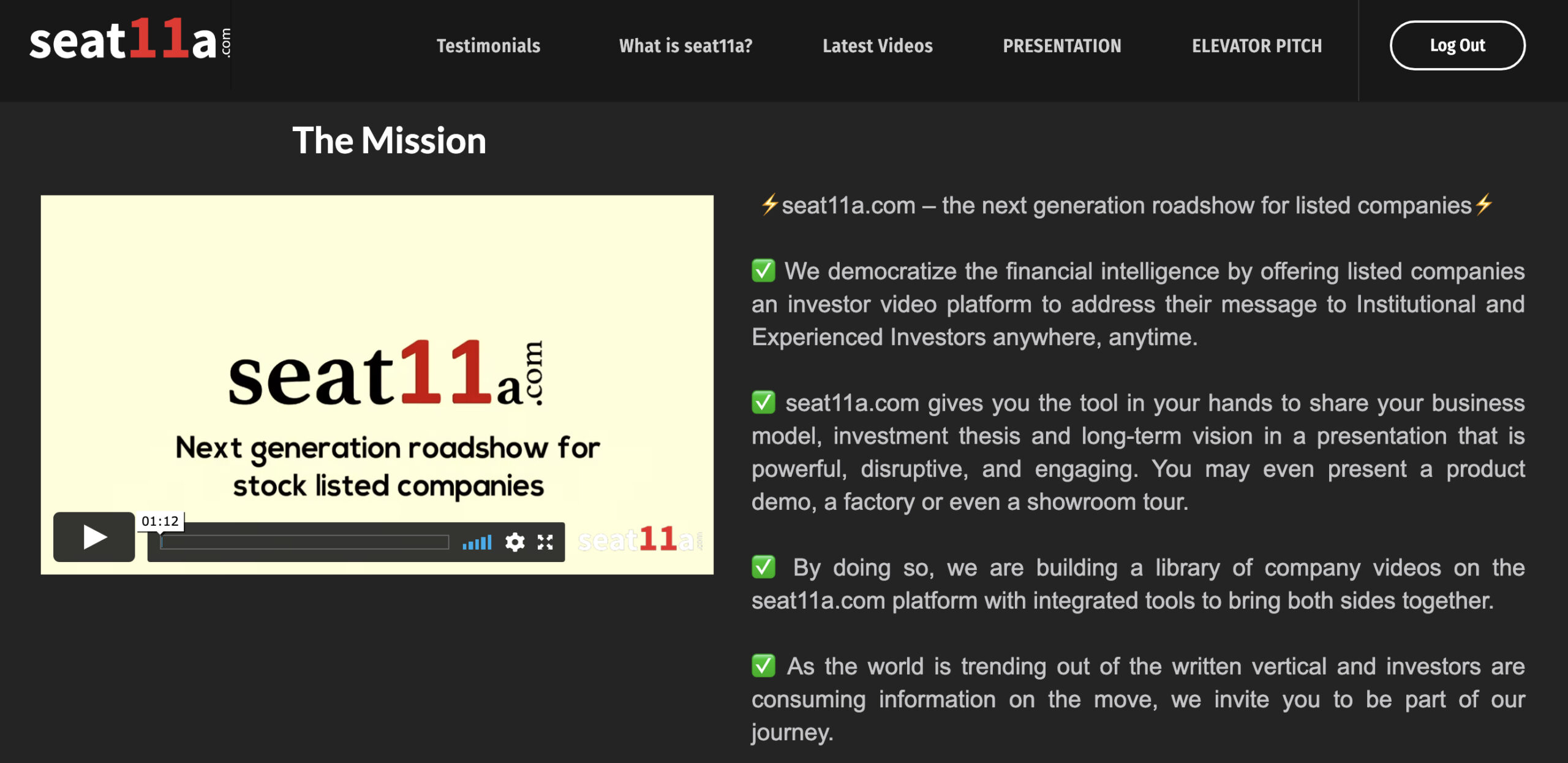 Enter seat11a
seat11a is a video platform that gives investors instant access to engaging yet informative content about companies and their market fundamentals.
On seat11a every firm has its own page for investors to check out. Depending on the level of detail they require, companies can choose to post brief 5-minute elevator pitches or expand into 20-minute presentations. They can supplement this information with quarterly results, ESG, product highlights, product innovations, and more.
While seat11a isn't the very first platform to offer corporate communication through video, it's the first to do it in a streamlined, comprehensive way. For instance, many YouTube channels or services only provide content on a specific region or in a particular language — seat11a will be a Pan-European (and eventually global) financial Netflix, the go to library for serious and informative financial information.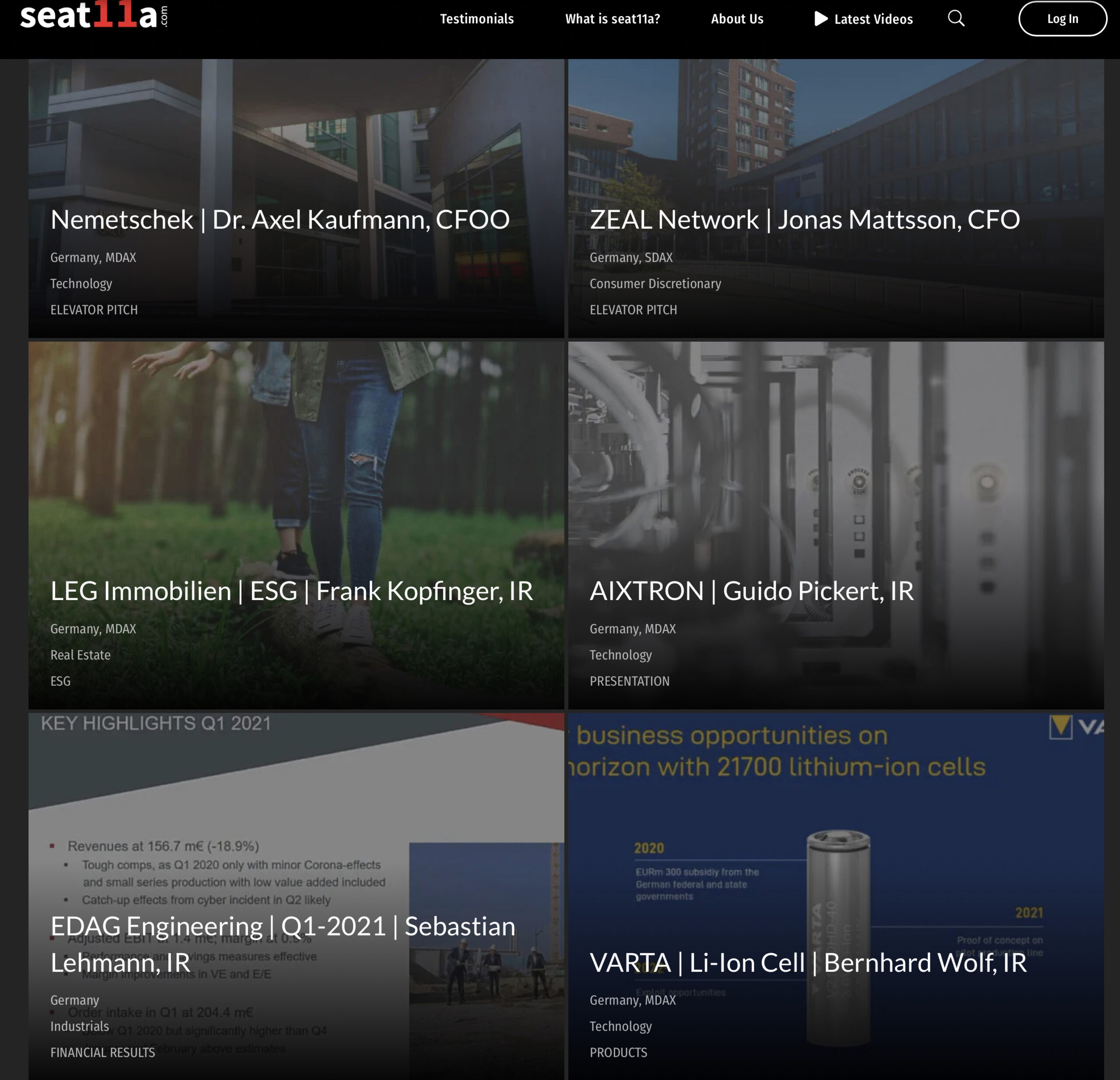 Background
Like most of the best business ideas, the inspiration for seat11a stems from personal experience. Founder Sanjay Oberoi — who has 25 years of experience working in investment banking and portfolio management— experienced firsthand how the industry is crying out for innovation.
"When I was working on the sell-side, portfolio managers would always tell me they had to meet a company soon and needed to know what they did first. I then had to prepare that information with very short notice," explains Oberoi.
Believing there had to be a better way, he realized there was a gap in the market for a platform that would give firms like his all the information they needed in one central place.
So, he pulled together a team of six (including him) investment professionals — with a combined 150 years of experience in equity sales, portfolio management, and research — and began to build seat11a. The company has offices in London, Madrid, Frankfurt, Mexico City, Stockholm, and in Berlin; and is expanding further.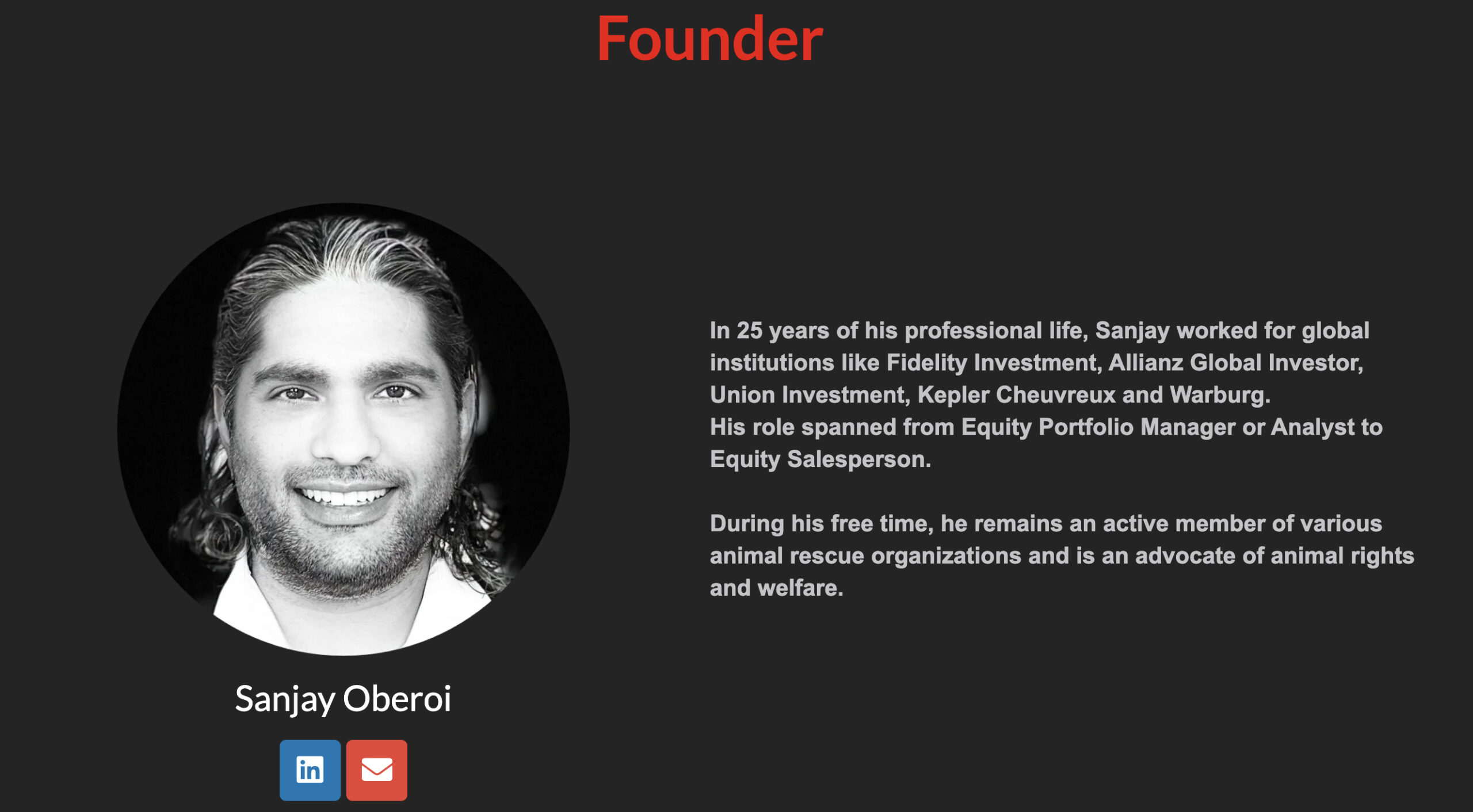 Local beginnings, global ambitions
The video platform was launched in 2021 and has gone from strength to strength ever since. More than 100 videos are currently on the platform, and this number is growing exponentially.
seat11a has ambitions to expand further and targets to reach >1000 corporate clients. With seat11a, the future of financial intelligence is looking more democratic and efficient already!