When people unlock success, they sometimes like to give back to others. It is a way of helping them get a leg up in life so that they can also pursue success, however that may look. Rapper Bruh Bruh recently gave back in a big and unusual way. He did a surprise $10,000 giveaway to unsuspecting customers at a local Walmart in his community.
The best part of all was that he did it on Christmas Eve. That made sure that not only would they have an amazing Christmas, but their children, friends, and loved ones would have the opportunity to have a better one as well.
Giving back to people who are less fortunate to him is important to Bruh Bruh. That is because he wasn't always as successful as he is today. Thanks to the incredible talent he possesses since a young age, he is now able to help dreams come true for others who may also have talents or skills, but lack the funding to do something with them.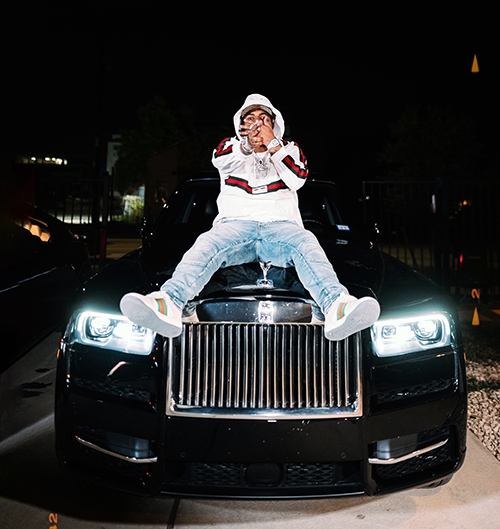 Born and raised in West Oakland, California, in the Campbell Village area, the artist we now know as Bruh Bruh began rapping when he was just 12 years old. He absolutely loved throwing down bars to a catchy beat, and it wasn't long before others took notice. His older brother managed to get a hold of the demo tapes that Bruh Bruh recorded onto old cassette tapes. What he heard blew his mind. In fact, he was so impressed that he went ahead and bought his little brother an entire recording studio by Christmas the following year. With the means to put out professional-level recordings, Bruh Bruh has been rapping ever since.
While many have been struggling ever since the pandemic struck, Bruh Bruh has had the opposite experience. In fact, he has been thriving amid all of it. He ended up releasing a six-track EP called End of December on January 21st, 2021 across all major platforms, including Spotify, YouTube, and Apple Music. He also released the singles Pandemic, High Speed, Don't Understand Me ft. Trapboy Freddy, and Who Could I Lean On.
As a rapper who is just getting started on his rise to greater fame and success, Bruh Bruh has a lot of excitement building around his 2021 releases, including a song called Quarantine in Houston featuring Lil Durk, which is slated for release on February 7th, 2021. Another track he recorded with Fredo Bang, called We Swervin, is going to be released somewhere between March and April of this year.
With over 100 unreleased songs already completed, 20 of which will have visual features, we are going to see and hear a lot more from rapper Bruh Bruh in the coming months and years.
You can follow Bruh Bruh on Instagram @900bruhbruh and on Twitter @900bruhbruh. For bookings, you can reach out to ceo@officialbruhbruh.com.