PrivacyWall, a search engine, defends against unwanted data collection, which all other search engines assemble without user permission. Most search engines collect data for big companies to earn money from them by running their products' or services' ads. The ads are being run according to the user's searches and other collected data. The personal data, including browsers like Google Chrome collect include:
Location
Source IP address
Your search history
Time spent on a website
Other accounts you are logged in
Data like employment status, medical problems, financial status, likes and dislikes, religion, political beliefs, and much more information is also gathered. And they keep the record linked to your profile.
If this worries you, to avoid such data collection, a private search engine has become compulsory. And, the best private search engine today is PrivacyWall.
PrivateView
PrivateView is a free service offered by PrivacyWall which secures your personal information to prevent it from being stolen by browsers and websites. Even the website will never come to know that you have visited it. The service is real-time, and the website will see that "PrivacyWall" has visited them. This option makes it a private search engine.
Where can I find the option of PrivateView? This is the question people often ask. The option is next to every website's link when you search on the best private search engine.
Moreover, you can easily access this feature by adding the PrivacyWall extension to your browser or making it your standard search engine. You can also install the app on your mobile.
PrivacyWall Chrome extension
You have the option to add PrivacyWall as an extension to your Chrome browser and then use it as your standard search engine.
You can install the PrivacyWall Chrome extension by:
Open the Chrome browser
Search "PrivacyWall Chrome Extension"
Click on the Add to Chrome button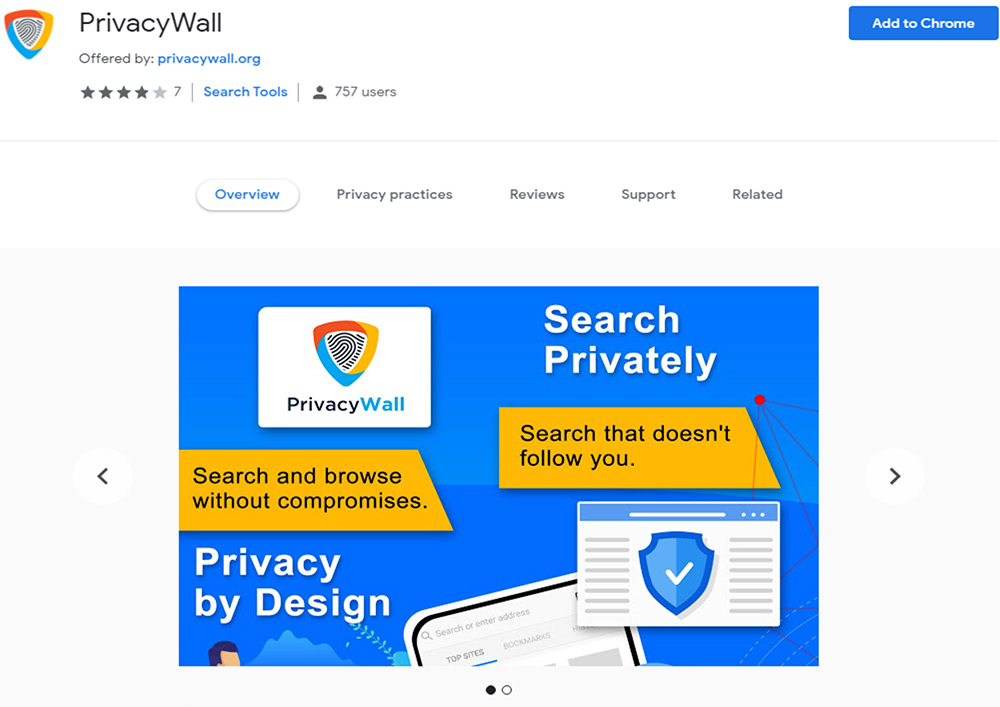 PrivacyWall Firefox extension
Steps involved in this task are:
Open the Firefox browser
Search "PrivacyWall Firefox Extension"
Click the add Add to Firefox option to be clicked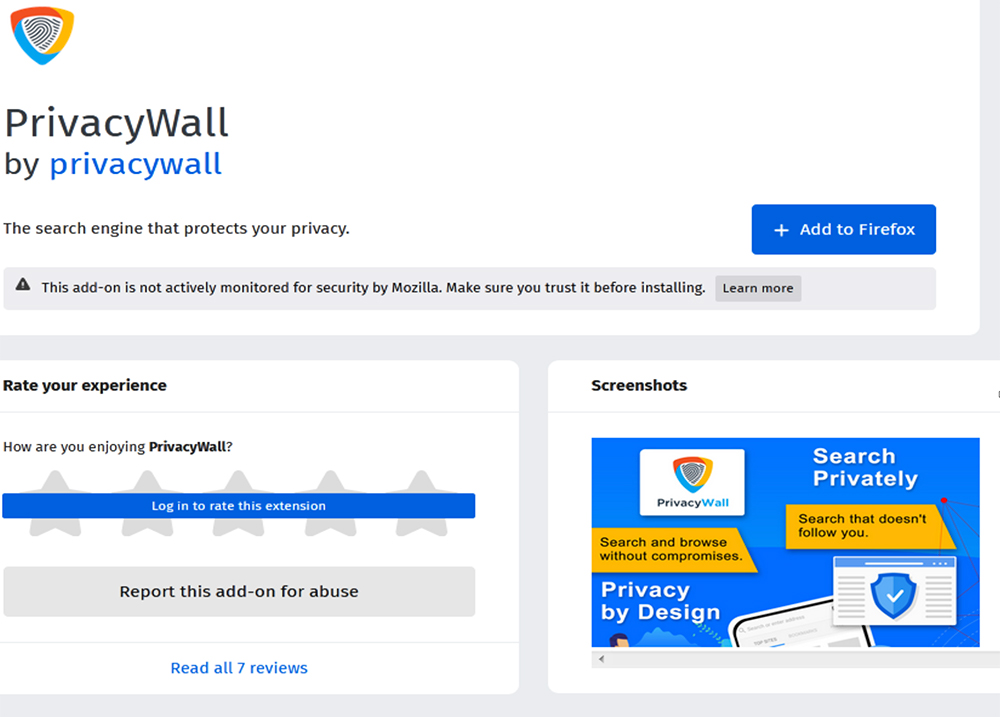 PrivacyWall Android App
One can install the PrivacyWall Android app by following the given steps:
Open Google Play Store
Search for PrivacyWall
Click on the install option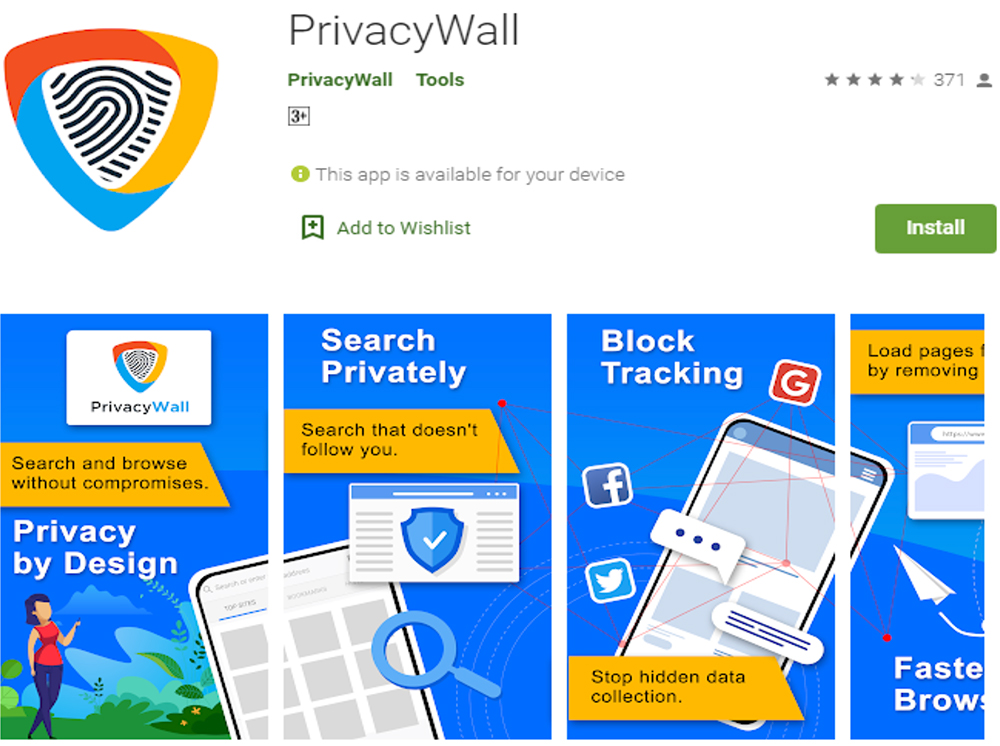 PrivacyWall Mac extension
As mentioned above, you have to follow some steps to install the PrivacyWall Mac extension. These are:
Open the Mac store
Search for PrivacyWall
Click on the download option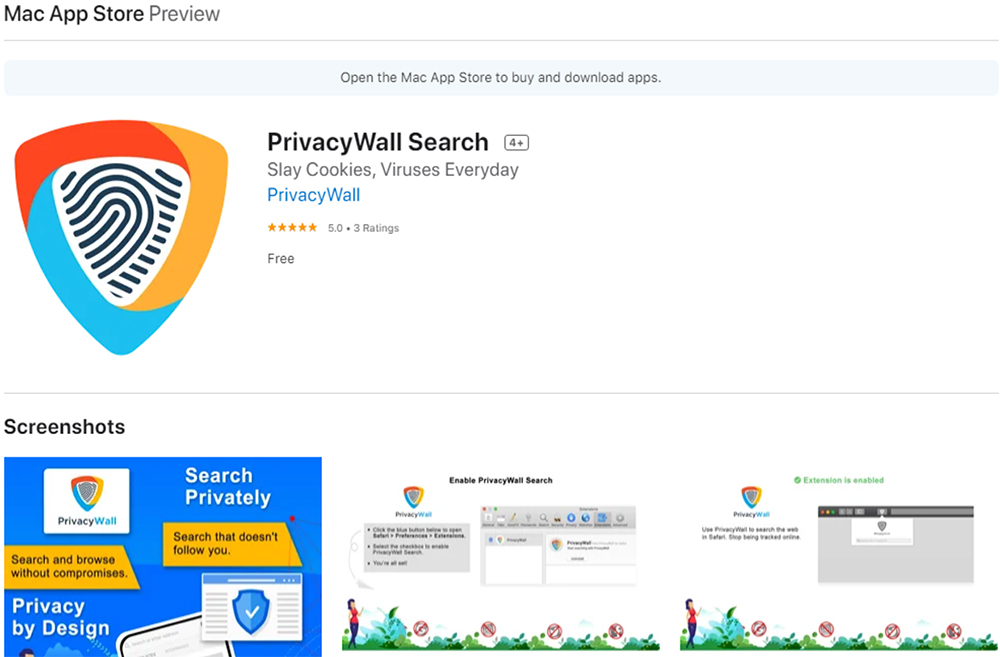 Why is PrivacyWall your favorite search engine?
In the present era, the privacy of an individual is in danger of extinction. Due to the internet, search engines can easily gather your data when you search for something using them. The collected information is then used for various purposes. In this environment, the invention of a private search engine is a blessing.
PrivacyWall appreciates our privacy and prevents third-parties from stealing our personal information.
Pros
The benefits one can enjoy by using it are:
Works fast
It makes all the searches secure.
It uses less data because it blocks all the 3rd party trackers.
Permits you to visit a website without even showing your IP address by its PrivateView feature.
These pros make it my favorite private search engine.