College Park, Atlanta rapper Prince Ink is no stranger to the spotlight. The Exit 60 rapper made waves last year after an interview, where he explains how he received 100k his first day home after serving 7 years in prison.
Fast forward to 2020, Prince has now started his own label Brains Before Bullets and is ready to show the world how musically gifted he is.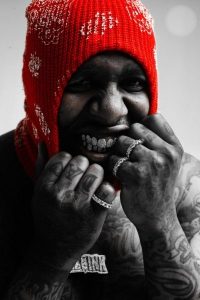 On his newest material to date "Kasket" he reminds us of how unique he is an emcee.
Featuring Nyketown JU, this single marks Prince Ink's return to the music scene. On this song you will hear the rapper flowing about being in a courthouse, not being a punk, and performing his high energy music live in Atlanta. To ensure the success of this release, he subsequently followed up with a music video, depicting his hood rich lifestyle. In the video you will see Prince and Nyketown JU talking their talk, while in the hood of ATL. This established rapper appears in a suit and tie ensemble looking fresh to death with his head covered in tattoos.
One of the most notable elements of this release is Prince's tone of voice. His grungy vocals provide listeners with a unique listening experience like never before.
Tap into some new vibes from a southern hidden gem during this time of quarantine.