On Friday, March 8, the Newseum opens a groundbreaking exhibit, "Rise Up: Stonewall and the LGBTQ Rights Movement," which explores the modern gay rights movement and marks the 50th anniversary of a June 1969 raid of the Stonewall Inn in New York's Greenwich Village. The protests following the raid are considered to be the catalyst that inspired the modern gay liberation movement and the ongoing fight for LGBTQ civil rights.
Family Pride Weekend at the Newseum (March 9 and 10) celebrates the exhibit opening by offering free admission for up to two children (18 and younger) with the purchase of one adult general admission ticket. Saturday will feature fun activities with mix107.3's street team and a program hosted by The Jack Diamond Morning Show's Jimmy Alexander at 2:30 p.m. in the Knight TV Studio. The Family Pride Weekend offer is only available at the Newseum admission desk on March 9 and 10.
The "Rise Up" exhibit explores key moments of gay rights history, including the 1978 assassination of Harvey Milk, one of the country's first openly gay elected officials, the AIDS crisis, Rep. Barney Frank's public coming out in 1987, the efforts for hate crime legislation, the implementation and later repeal of "Don't ask, don't tell" and the fight for marriage equality.
"Rise Up" also examines popular culture's role in influencing and reflecting attitudes about the LGBTQ community through film, television, sports and music and explores how the gay rights movement harnessed the power of public protest and demonstration to change laws and shatter stereotypes.
A yearlong program series, launched in June 2018, focuses on historic and contemporary topics from "Rise Up" and features journalists, authors, politicians and other newsmakers who have led the fight for equality. The exhibit, which will travel nationally, includes educational resources for students and teachers.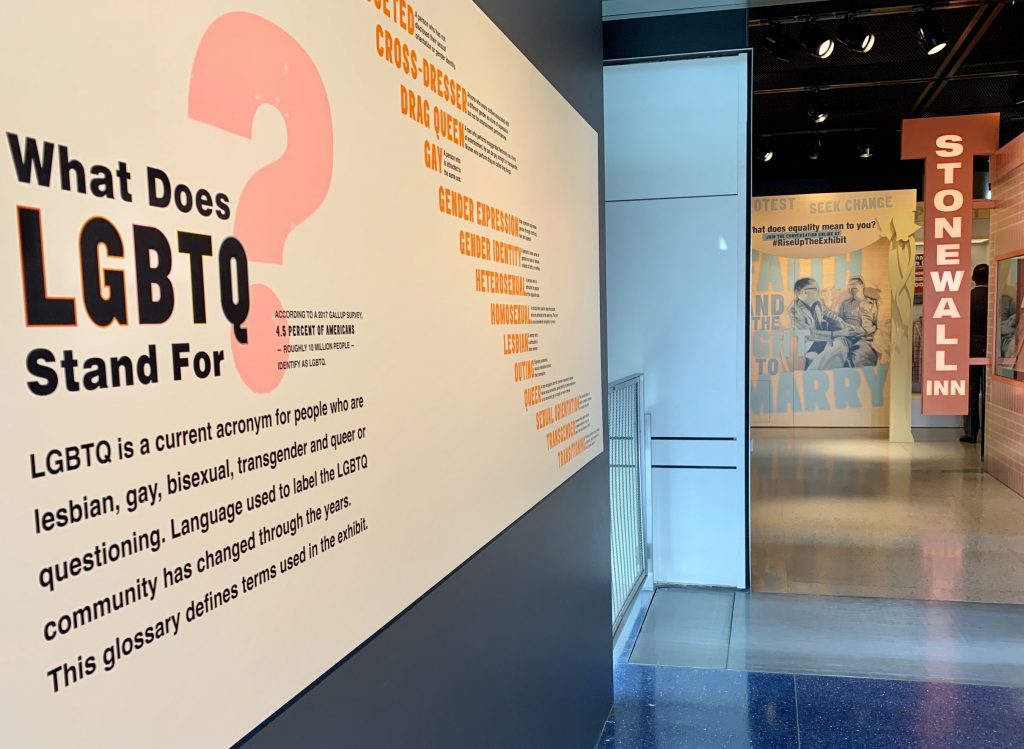 "Rise Up" will be on display at the Newseum through Dec. 31, 2019.
Presented by Wells Fargo. Generous support provided by The Reef Team, TTR Sotheby's International Realty. Contributing support provided by Altria Group. Additional support provided by the Freedom Forum, Capital Pride Alliance, Washington Blade and the Stonewall Circle.
---
SOURCE Newseum