Music artists Frankie Prada and Johnny Cashflow have been handing out sandwiches in parts of Queens and Brooklyn while filming a new music video called "Pain".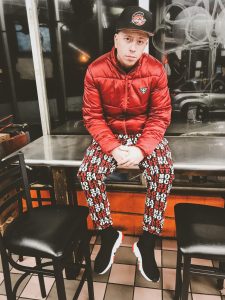 It was a demonstration that artists can take a budget to give back to those in need instead of buying expensive outfits or filming costly videos. It's a change that has been expressed in the rap culture and growing larger by the day.
In Frankie Prada's latest music video, you can see him and Cashflow going to different parts of Brooklyn, including the subway and homeless shelters, giving out sandwiches and bottled water. They made hundreds of people smile that day. Frankie Prada said he is always open to places that need more community work, stating, "with more peace and love spread, we can focus on building each other as people instead of breaking each other down."
Queens native Frankie Prada has worked with many artists in the industry and has recently dropped his EP "Just Me" with all music pertaining to himself and giving the Hip-Hop game exactly what the people have been looking for. Follow him on Instagram, Twitter, SoundCloud or YouTube for updates on further projects and music.