The ongoing pandemic has led to people asking when they will be able to get their nails done again safely. MyAgnesApp poses a different question, why should you have to go somewhere else to get your nails done professionally? The one-of-a-kind app helps connect customers with highly skilled beauty experts that will provide on-demand nail services at your home, office, or other location in the Miami area.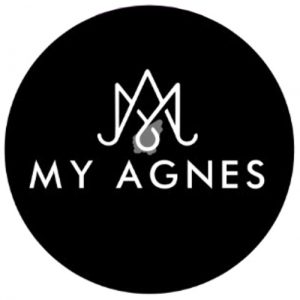 How Does MyAgnesApp Work?
The app has continued to grow in popularity in a few short weeks as customers throughout Miami keep booking appointments. All you have to do is download and install the free app or send a direct message to their Instagram business account. Once you log into the app, you'll be greeted by the image above. You can add payment options (credit and debit), maintain your e-wallet, chat with live professionals, become a paid professional, and go over some basic FAQ.
Most importantly, you can decide when to book your appointment. After you choose when you want the appointment to happen, you can add the services that you like, and then determine where you would like it to occur. From there, your appointment is fulfilled by a beauty professional that is fully equipped to make sure your nails come out looking great. It's very simple, even for first-time users.
The services that are offered with this app are entirely centered around getting manicures and pedicures. Of course, the offerings include acrylics, dipping, and designs. The variety of skills demonstrated by the workers on this app are impressive, and it's a small wonder why this is poised to be the top nail service in Miami for a while to come.
Future Growth from Miami
The app is already having a tremendous impact on the beauty market in Miami, quickly becoming the top nail service in the city. Yet, the app developers are looking to bring their services to far more places in the near future. They have plans to launch the app in as many major cities as possible, linking their own nail technicians to clients that want to have their manicures and pedicures in the comfort of their homes and offices.
Also, the company will find new and innovative ways to serve the needs of their customers as they continue to expand to other areas throughout the country. Make sure that you continually check up on the app to see what new ideas and services they plan on offering to their dedicated client base.
About MyAgnesApp
The MyAgnesApp was founded in 2020 by Stheban Valencia and Daniela Cortes in response to their clients' increasing desire to have nail services performed at home. Now, MyAgnesApp is one of the fastest-growing apps in Miami, and it has an excellent reputation for kind, punctual, and effective workers.
Becoming the top nail service in Miami is a lofty goal for most businesses, but it took MyAgnesApp months to reach that goal. Now, they're continuing to reach into new areas and help customers get their nails done in a comfortable, fun atmosphere.