Hip-hop & Rap artist Feenyx was born and raised in West Virginia but has honed his musical skills in the heart of Atlanta. Anybody that knows music understands that Atlanta is the capital of hip-hop and a prime spot for rising stars. The music scene there is full of talent and competition, and to stand out from the pack you need to bring something special.
Big Stuff is a fresh single coming off his upcoming album Rise In Power, and might just be the perfect introduction to your new favorite artist.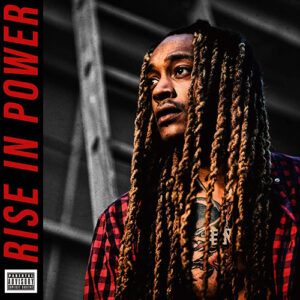 The production of Big Stuff has a lot of interesting elements going on. The hip-hop beat itself has been created to fit the commercial rap scene. We have the expected booming 808, rolling hi-hats, and acoustic claps creating a rhythm and providing the bones for the song.
But the instruments that Feenyx chooses to layer on top are where the magic is. There is an undeniable quality to this track that makes it sound different. The haunting piano introduction brings so much atmosphere. When his vocals come into play his voice is then supported by wide church organs and a funky Moog bass. With a violin loop playing the counter melody in the background creating effective tension.
In terms of his performance, Feenyx's rap flow is intriguing and polished. Every line is delivered with swag and he switches up the melody throughout the song to keep the story evolving. There is also clever use of vocal delays, reverb throws, and adlibs sprinkled throughout the track.
Overall, this is a professional-sounding and thematic production. It sounds high budget and Feenyx has left an original stamp in a highly competitive genre.
Feenyx Showcases His Lyrical Prowess
Big Stuff is ultimately a song about chasing progress and making your mark in the world. Feenyx raps about important topics, such as unlearning knowledge and how the road to success is a heavy grind.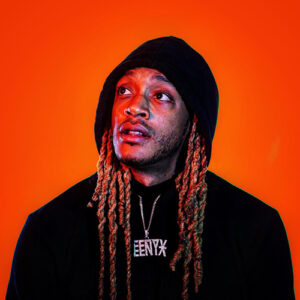 Lyrics that stood out to me included:
"When a started to unlearn, I start seeing some progress"
"All I do is chase that bone, pray that I make it home"
For me, these lyrics not only define the song but also give us a closer look at the mindset of the rapper himself.
But like I've said before when it comes to hip-hop tracks the best way to experience it is to listen for yourself.
Climatic Cinematography
I had to include a section where we talk about the music video Feenyx has created for this release. The entire video was both shot and directed by Feenyx as he had a defined vision to match his music.
The cinematography is visual creativity firing on all cylinders. He has managed to create a vibe that matches the mood of his music and stylistically it matches his brand. The imagery where he has the flames coming from his shades as he stands in a black and white shot looking calm and collected is expertly done. Likewise, the transition scenes where he is performing in the elevator from a completely new angle adds extra depth to the visuals.
I always advise new artists that if you want to come across as the complete package, you've got to be creative. Feenyx shows in both his music and filmmaking that he is fearless, driven, and willing to show his authenticity to his fans.