Serving patients across the Nashville, Tennessee region, Dr. Cory Calendine, MD, is quickly rising the ranks as one of the area's most trusted and distinguished orthopedic surgeons. Not only is Dr. Calendine is an experienced, board-certified expert in the area of orthopedic care, but his focus on high-level patient care and the high customer satisfaction at his practice are bringing other medical professionals from around the country to uncover his secrets.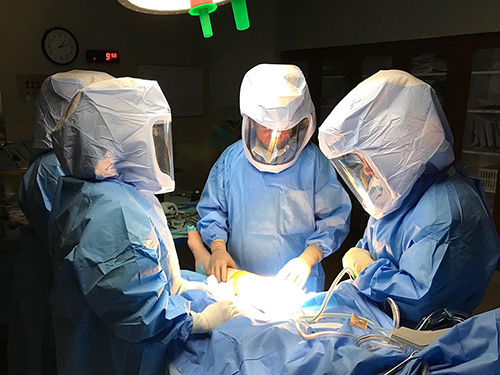 An Expert In Holistic Orthopedic Care
While Dr. Calendine is a proven expert in all forms of medicine, his specialty is found in many of the most vital surgeries involved in helping patients lead productive, thriving lives. Dr. Calendine is known in the region as a premier voice and practitioner of:
• Total Hip Replacements – Anterior, Posterior, and Revisions
• Partial Knee Replacements
• Total Knee Replacements
• Arthroscopy and
• Robotic Joint Surgery
History of Excellence In Medicine
Dr. Calendine's passion for medicine led him to receive his medical degree from the University of Tennessee and completed orthopedic surgery residency at Vanderbilt University in Nashville, Tennessee. 
He then spent time training in his specialty at the world-renowned Anderson Orthopedic Research Institute in Alexandria, Virginia, as well as becoming a founding partner of the Bone and Joint Institute of Tennessee. He is also a proud member of the American Association of Hip and Knee Surgeons, the American Academy of Orthopedic Surgeons, and serves as Elite Reviewer for the Journal of Arthroplasty and Arthroplasty Today, bringing his expertise and experience to bear on practices across the world.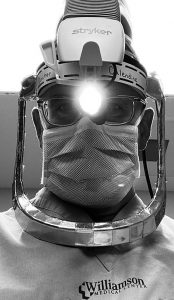 Team Up With Nashville's Orthopedic Authority
Today, Dr. Calendine and his team serves patients across the Nashville region as Chief of Orthopedic Surgery for Williamson Medical Center. He is also an in-demand speaker, lecturing nationally and internationally on joint replacement, and mentors surgeons from around the world who come to learn the latest techniques and advancements in orthopedic surgery. By combining his expertise in the growing field of orthopedic care with a passion driven by compassionate care, you won't want to miss out on your chance to partner with and experience the healing work or Dr. Cory Calendine.
You can learn more about Dr. Calendine, as well as his life, work, and other healthcare insights by following him online @CoryCalendineMD. You can also learn more about how to set up a time to meet with Dr. Calendine at his personal website.