Julie Kent MBE who has not retired quietly after three decades as a housemistress at Dean Close School.
Julie has become a public speaker and is about to embark on a virtual world tour to share her stories about 'The Power Of Giving.'

 Julie is an energetic woman with exciting experiences to talk about, and she was awarded an MBE last year in 2020 from Her Majesty Queen Elizabeth II for services to charity.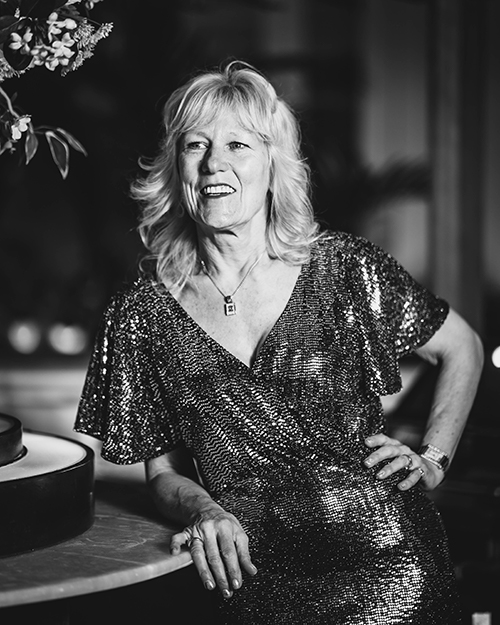 Her Power of Giving talks are full of energy, excitement, raw emotion, and funny stories. Julie's speeches are life-changing to listen to, and people often say that they live and give differently from the moment they hear them. Julie teaches us all how to live a better, brighter, and longer life through the power of giving.
From her home to your event, Julie hopes to inspire millions of people to give their time, their energy, themselves to help those in need.
Julie's tour will navigate across the below geographical regions:
Africa
Asia
Central America
Eastern Europe
European Union
Middle East
North America
Oceania
South America
The Caribbean
Here is a short video to introduce Julie Kent MBE Britain's most dazzling Go Giver:
If you would like to book Julie to come and speak at your event online, you can contact her agent Sian Gunney via agency@siangunneyconsulting.com.
You can find Julie Kent MBE on social media very easily. This will give you a lovely introduction to her kindness, warmth, generosity with such a vibrant life she leads… even during a pandemic. Recently, Julie has been facilitating conversations across her social media with live chats and gigs to support charities and create a safe space (online) to facilitate conversations and help people feel heard and understood.
Get ready for Julie Kent MBE to arrive on your screens as her 2021 World tour starts.
Remember Julie is available to talk at your events and podcasts about The Power Of Giving!
To book Julie as a speaker for your virtual event, get in touch via her agent Sian Gunney!
For more information, please visit juliekentmbe.com.
---
Photography by Clem Hencher Stevens, Ivy Cheltenham.