The advent and the subsequent evolution of the internet has been transforming every sphere of life, marketing is no exception. Although electronic newspapers, magazines, and publishing outlets were initially the focus of online marketing, the paradigm has shifted with the rise of social media. The exponential growth and adoption of online social media platforms have altered the virtual space and the way people consume information. This paradigm shift within the marketing communication channels has resulted in the accession of "Influencers" to the top of the online marketing nodes. Influencers are people with a significant number of followers over whom they hold some sway, this persuasive power allows such individuals to promote products and services through endorsement. Their followers are predisposed to act on the content and allow for sales conversion.
Even though there are perhaps millions of influencers worldwide, none has ever been acknowledged at a scale similar to the music wiz, DJ Khaled. He has been called the "King of Snapchat" by a Coca-Cola senior VP for content, titled "The Internet Philosopher we all need", and a social media mogul all because of his extraordinary influence and the wanton growth of his own following across multiple social media platforms.
The 45-year-old dilettante has had success in most of his endeavors, be it music production or entrepreneurial projects. In 2019 alone, he earned $40 Million and joined the coveted Forbes Celebrity 100 list. His Ciroc, T-Mobile, Weight Watchers, and Apple endorsement deals have also been actualizing millions for the DJ-turned entrepreneur. The endorsement relationships are mutually beneficial, Weight Watchers alone experienced an immediate share-price gain of 9% after they announced the deal. A brilliant Forbes article aptly titled "All He Does Is Win: 3 Marketing Lessons to Learn From DJ Khaled" quite comprehensively takes a look at the marketing success that the legend has achieved through various engagements.
The Wall Street Journal ranked social media platforms in terms of importance in the following diagram.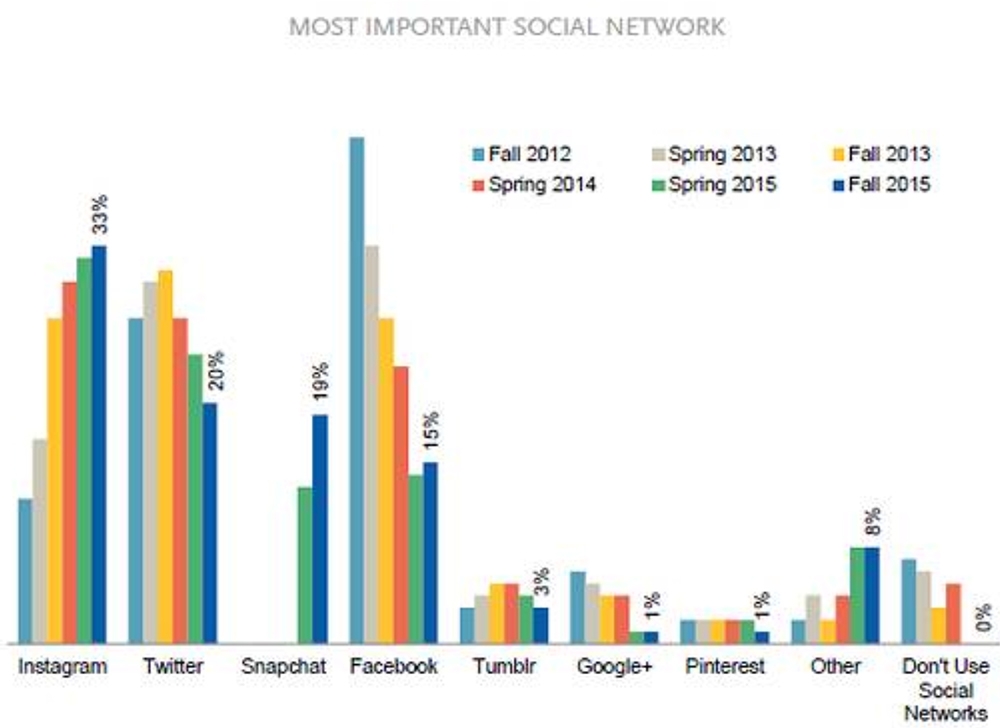 Whilst considering the above outcome of WSJ research we can understand that in the realm of influencer marketing, the significant platforms are Instagram, Twitter, Snapchat, and Facebook. DJ Khaled's success is owed to his diversified presence over the key platforms and beyond.
His social media fan following includes Facebook 4.1 Million, Instagram 22.9 Million, Twitter 5.2 Million, Snapchat 3-4 Million views CNBC 2017, Youtube 10.6 Million followers,  Soundcloud 159k, and Vevo 7-158 million views. A total of 42.9 Million+ followers and several million views across the platforms, his conversion in terms of sales actuation is extremely high. Noxinfluencer rates his daily Youtube views as more than 10 Million, and his Instagram earning potential per post to be $ 6.83k. As per Speakrj he is also gaining a sustained 100,000+ followers every single day. With such high numbers, the prodigy musician and entrepreneur is poised for success in his social media engagements. His endorsed products have been commonly featured in popular publications such as Forbes.
Rolling Stone broke the news about DJ Khaled announcing the launch of his new CBD Company as a joint venture with the industry leader, Endexx Corporation in December 2020. The new venture would see a release of hemp-derived CBD products at a premium price point for health and wellness use. These products would be in the form of topical applications, with proprietary formulations.
Assessing his past success, it can be ascertained that the new venture would be quite a prosperous project. Even more so because this time around, DJ Khaled is personally invested in the products as the motivation to start the venture is his personal wellness journey as disclosed by the Rolling Stone. The venture and its products have complete faith of the thriving entrepreneur. Unlike his previous engagements, this is not just an endorsement deal, but rather a collaboration, whereby he is going to have a personal stake in its success. He will be involved in all the functions of the venture, including the marketing.

The stock price of Endexx. Corporation has been steadily increasing, even before the DJ Khaled announcement. Such sustained growth is possible through strong leadership and effective products. Together with the influencing potential of DJ Khaled, the two ingredients would complement each other for the announced venture.