Many know this American director, photographer, and the author for his adventure and documentary films. Although Jeff Colhoun is best known for travel features and outdoor adventure shorts, his work is incredibly diverse. His recent focus includes documentaries centered around bringing awareness to charities, cultivating stewardship, and serving global positive social impact. He has been internationally recognized for such efforts, work with charities, humanitarian non-profit organizations.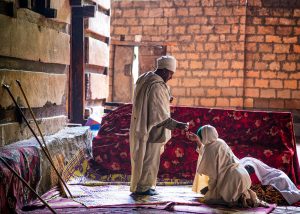 The photographer and director shared insight regarding his work, projects, and what's next on his creative horizon. We asked the director and photographer what projects and causes he most enjoys capturing and or storytelling. He shared that the work that he held close to the chest was the pieces that involved meaningful storytelling, and fundraising for health and youth charities that deserved more. His desire to help these organizations scale their mission is both endearing and inspiring, His work has helped in numerous fundraising campaigns and serves as a powerful storytelling mechanism in the fabric of all charity and organizational efforts.
He regularly volunteers with organizations, attends and presents at charity events, and mentors youth. We asked how he stays inspired and the artist shared that he enjoys getting involved in the community, attending artistic events, classes, and creative workshops.
Erich Rüthers: Tell us a little bit about yourself and your career.
Jeff Colhoun: I'm a travel photographer and cinematographer. I primarily work with tourism boards, international non-profits, and brands. Whether it's a documentary film for an NGO or covering a subject for a travel publication I find myself trying to tell the story of what it's like at that place at that moment.
Q: What nonprofit organizations and movements do you mainly work with to help raise awareness?
A: It ranges from environmental groups in central Asia to humanitarian non-profits working in Africa. If the cause improves the quality of an underserved community or works to protect wilderness and at-risk wildlife I'm in.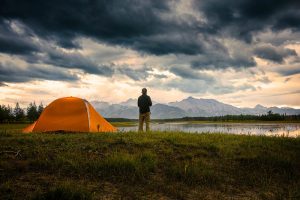 Q: What was one of your favorite projects you've worked on and why?
A: That's a tough one. I spent 3 summers in Mongolia filming for an environmental group and that was an unforgettable experience. My second summer I was in the Darkhad Valley for 5 weeks filming a group of rangers who patrolled 3 different parks surrounding the valley. I was charging on solar, doing backups in a tent and was lucky enough to be taken into their strictly protected area (nobody allowed) to track their Argali and Ibex with a drone. They are both on the endangered red list
Q: As a photographer and filmmaker actively using social media, what types of content do you view as inspiring and examples of best practice, and conversely, what content sometimes leaves you shaking your head?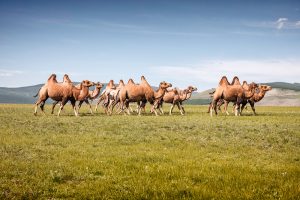 A: I'm inspired by imagery with a story behind it from places that are hard to get to or access. I have a hard time connecting with imagery when I have seen the place photographed 100 times before. I can't get inspired if I know the photographer just checked a box on their vacation itinerary or went somewhere to take a photograph they've already seen.
Q: What upcoming projects should we keep an eye on for next?
A: My upcoming projects include a tourism project in Fiji as well as a non-profit film focused on an environmental organization.
To learn more about Jeff and his work visit jeffcolhoun.com or visit on Instagram @jeffcolhoun.