Erich Rüthers: Grivas, firstly, thank you for your time. We know you are incredibly busy. You have had an incredible career so far. Where did it all start?
Grivas Kopti: I grew up in London in the mid-90s to Greek Orthodox parents. The city was thriving creatively with interesting fashion choices, the now-iconic Brit-pop scene, and hit TV shows like 'Will and Grace', 'Sex and The City', and MTV's 'The Real World'. I was fortunate to grow up in this era of artistic liberation; when social norms were being challenged in the build-up to the Millenium!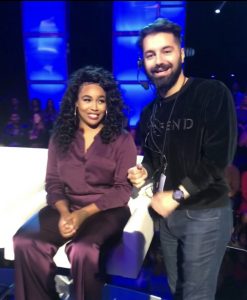 I took every chance to create as a child and showed an interest in writing from an early age. I participated in several poetry and scriptwriting competitions and was eight years old when I was gifted my first camcorder. I was an extremely precocious child, very inquisitive, and had an appetite for adventure.
My first exposure to the entertainment industry was when I landed a spot on Walt Disney World's prestigious college program. It was a whirlwind, traveling to America for the first time and learning while working for the world's biggest entertainment brand. It taught me a great deal, especially the differences between the UK and USA entertainment markets.
My big break was securing a place on Channel 4's coveted talent scheme, after a strenuous application process with over a 1000 entries. It is here where I learned the business of television before venturing into producing. Insight I would later find to be very useful. It is a great talent producing compelling television, but one must know their audience extensively, and how to create content that is also marketable. Ultimately, networks are always on the lookout for shows that not only make an impact but also stick around and continue to be profitable.
In the years that followed, I was extremely fortunate to establish a successful career in television and maintain longevity, with pivotal moments producing hit shows such as BAFTA award-winning First Dates, Come Dine With Me, and Naked Attraction.
My top moments since arriving in LA include producing The Four: Battle for Stardom, The Final Table; Netflix' first culinary competition show, and American Ninja Warrior Junior.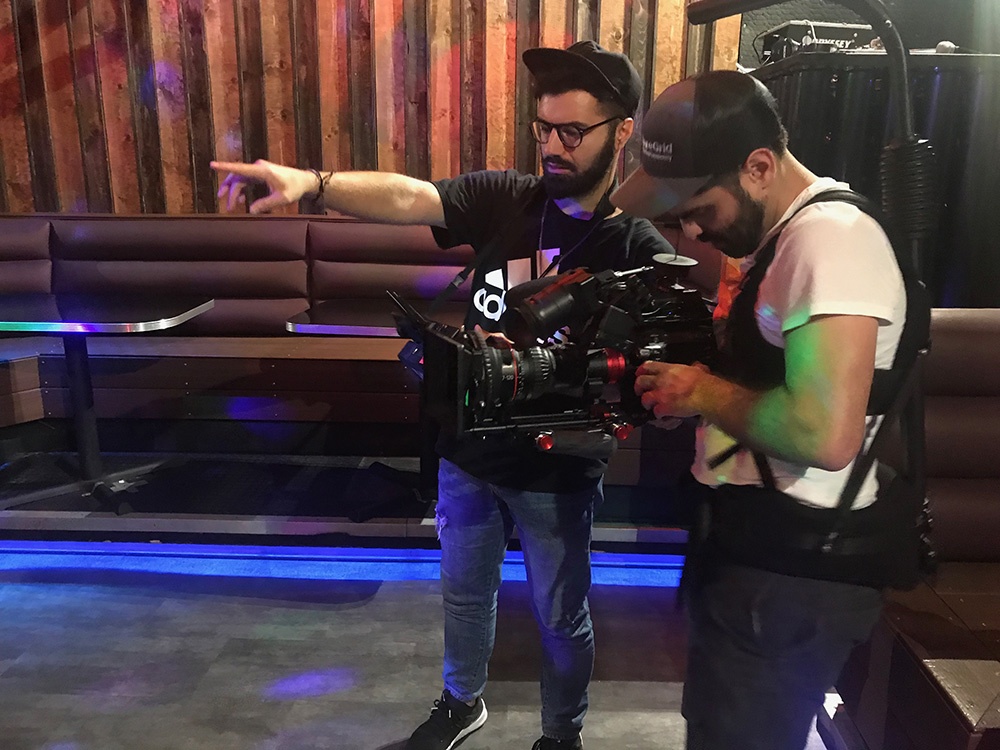 Q: It's inspiring to hear how much you love what you do.
A: Thank you! The medium of television is a powerful platform for artistic expression, and I have a responsibility to educate, elevate, and inspire my audience. I am an involved member of The Television Academy, and I take every opportunity to support my fellow producers. It's a fast-paced industry with rapidly changing trends, especially with the success of streaming services, so I am constantly inspired by new, innovative programming.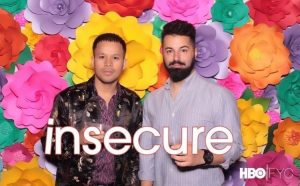 Q: Has it been an easy path overall and if not, what were the challenges you've had to overcome?
A: I don't think any path to success is a smooth one. There have definitely been challenges along the way, both personally and professionally. Creating outstanding television requires a producer to devote their entire time to their project. There are no days off. It is true that you realize your passion when you are willing to sacrifice a great deal for it. At times that can be stressful, but it all becomes worth it when your show airs to a roaring reception. I absolutely love what I do, so that pushes me through the late nights and tight deadlines.
My biggest advice to anybody who aspires to become a producer is to believe in yourself and your talent. It is an extremely competitive industry, so know what makes you unique, then get out there and sell it! Believe in what will make you successful. If you see the potential in your ideas, then others will too!
Q: What's your career highlight?
A: Tough question, there's been many. Meeting P. Diddy while producing The Four! I have idolized him and his incredible music career my whole life, so producing on The Four was a treat and an unforgettable experience.
Oh, and being on set with Stevie Nicks. That was a real dream come true.
Ultimately, every time my show is picked up for season 2 is truly memorable. I remember Fox greenlit season 2 of The Four as we were wrapping up our season finale episode. The crew was thrilled and there was so much excitement on set.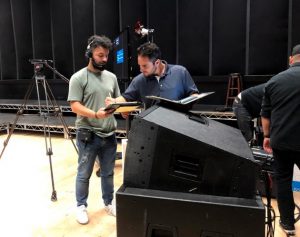 Q: Alright – so let's talk business. What can we expect from you in 2020?
A: I can't wait for some really exciting projects coming up in 2020! In the works is currently a refreshingly fun rap competition show, and an outrageous new dating format for a major US network!
I am also excited to produce a docu-series on adoption in the USA, something very close to my heart. My brand is all about producing exhilarating, engaging, and heart-warming television.
I am very excited to produce more in the world of online streaming, which is now a key player in broadcast media.
Q: What are your tips for success?
A: Maintaining a solid work ethic and possessing the courage to take creative risks when others are not. Find a mentor, someone whom you respect in the television industry, and learn from them.
---