Today's mobile app environment is like nothing we've ever seen before. There are applications for food delivery, hospitality bookings, rideshare services, and so much more. Understandably, this becomes quite overwhelming for the daily user. Between managing login information to simply remembering which app to use for which service, these mobile conveniences can quickly turn into a digital headache.
Today, we're investigating the latest possible solution. Halen Technology, a brand-new start-up company, is offering a never-before-seen solution that everyone should be made aware of. In this article, we're exploring what the Halen Technology "super-app" really is, how it's been designed to make everyone's lives easier, and the many ways that you can get involved today.
Halen Technology Condenses the "Jungle of Apps" into One User-Friendly Platform
Due to the existence of multiple different platforms and countless applications, convergence is inevitable and necessary. And Halen Technology is leading the way. By prioritizing customer convenience and only opting for the most high-quality software decisions, Halen has successfully created a seamless single-app solution and high-equity application.
With the Halen Technology app, users only have to create one account. The unique single-app solution then blends a variety of different services, including rideshare, food and retail delivery, and travel and hospitality bookings. This means that they only need to learn to navigate one interface and are required to interact with only one customer service team. Because of this, their efforts can be streamlined more efficiently, and their lives can be made easier.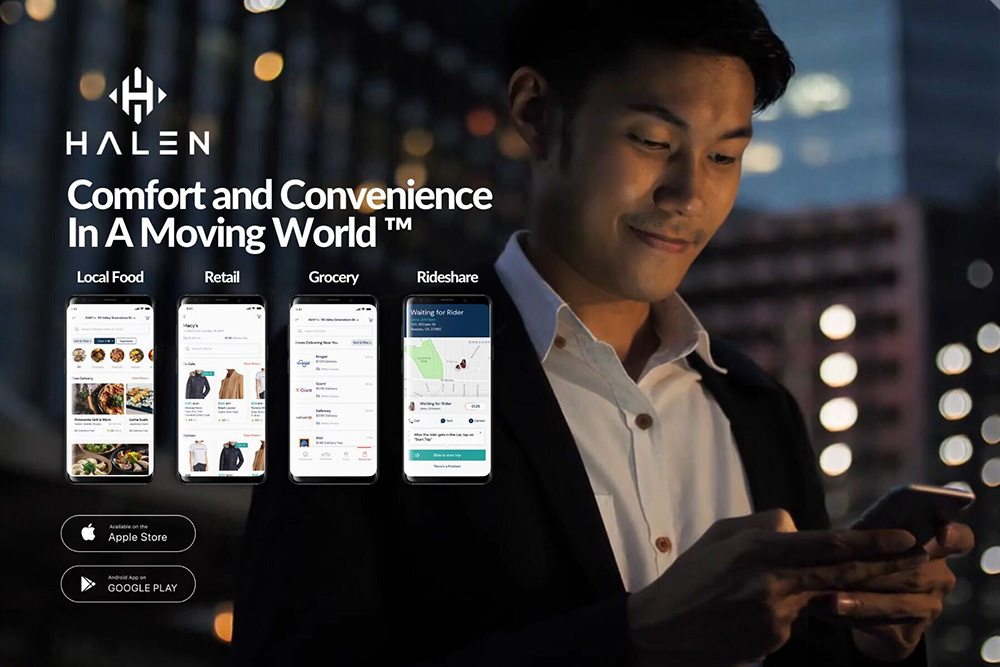 What Makes Halen Technology Different?
Halen Technology sits at the forefront of the service app convergence wave. In the coming years, new competitors could catch onto the idea and attempt to create a single-app solution themselves. However, some key points make Halen different, and more superior, to other types of business models. Here are four of them:
Halen Takes Advantage of Up-and-Coming Technology
Not only is Halen Technology leading the way in application convergence, but this company also prioritizes digital advancement like no one else. The first noteworthy point is their acceptance of cryptocurrency (BTC, ETH, and DOGE), as well as credit card payments. The reason for this is to make things as simple and seamless for their customers as possible.
On top of recognizing crypto as an acceptable way to pay, Halen Technology has also implemented artificial intelligence and machine learning strategies to continuously improve user experiences and functionality of the app.
Halen Technology was Created with Investors in Mind
Investors who choose to support Halen aren't locked in forever. In fact, the business model offers investors multiple different exit opportunities, which can help increase their ROI.
Halen Eliminates the Hassle of Navigating Multiple Accounts
Halen Technology acts as an all-in-one. Users never need to leave the app to navigate their different services and can enjoy a high-quality user interface in one simple place.
Halen Technology Creates Streamlined Work for the Gig Economy
Believe it or not, Halen wasn't only designed for customers. This innovative app also supports workers in the gig economy, by allowing people to sign up to drive for the company. Halen Technology drivers can make the most of their working time, by providing a wide range of different services, including food delivery, rideshare services, and grocery pickup.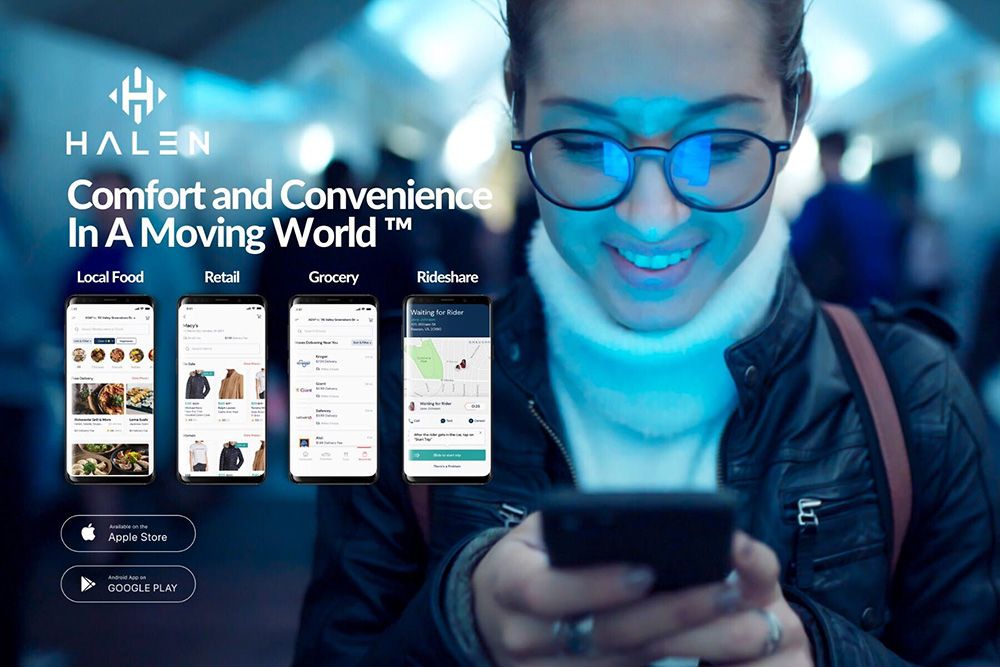 How You Can Get Involved with Halen Today
Halen's Franchise Model:
Being a high-quality "super-app" isn't the only advantage that Halen provides. Their franchise model of business is unique and has been considered by investors to be more likely to succeed than other businesses.
Franchisees who choose to license with Halen Technology gain exclusive rights to offer the services to their territory, with the agreement to share a percentage of their revenues with the company. In return, Halen will provide franchisees with intensive training and continuous support to ensure a successful launch and operation.
According to Halen, taxi and limousine companies are some of the most ideal candidates for franchisees. These businesses tend to have in-depth expertise but are unsure of how to market or grow themselves.
Invest:
One of the easiest ways to get involved with Halen today is to invest. They are asking for at least $100 per investment, and offer five different investor perks, depending on the amount you're able to give. As we mentioned earlier, there are multiple exit opportunities for investors, as Halen sincerely has their ROI and satisfaction in mind.
Final Thoughts
Halen Technology is shaking up the service app sector in a very new and exciting way, and investors are paying attention. This one-stop-shop application is like nothing the public has ever seen before, and now is the time to get in on it. To learn more about Halen, and the investment opportunities available to you, visit their WeFunder campaign today.