The pandemic has hit businesses hard. Most companies have seen their revenues decline ever since the pandemic first started in early 2020. To address the unexpected drop, your marketing strategy could use some tweaking.
There are a few ways to can pivot and increase the effectiveness of your marketing strategy during the pandemic. Here are some tips you can apply to bring those revenues up higher than they are right now.
Get More Creative With Your Marketing Campaigns
People love fresh ideas. That's why you can take this opportunity to flesh out some more innovative and imaginative marketing campaigns. You can even take some risks as well. Let your creativity run wild. Standing out is the way to get business over your competitors. This can lead to you not only bringing your revenues back up, but even potentially going beyond pre-pandemic levels. Do some market research and identify what attracts your target customer to your brand, and run with that.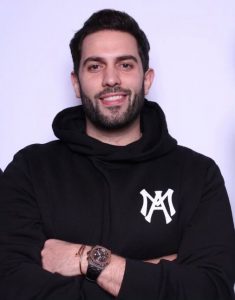 Place More Focus on Social Media
Most people are on social media platform giants like Instagram, which currently has over two billion active users. Increase your engagement with your target audience by asking them questions, posting content regularly, paying for sponsored posts, running contests, and keeping potential customers up to speed on the latest offers and updates related to your products and services. With social media, you can skyrocket your sales beyond anything you achieved previously.
Increase Your Company's Online Presence
People are online more than ever due to the pandemic-related restrictions keeping them indoors. When you increase your company's online presence, you take advantage of this new normal and attract new customers. Also, your business will be more easily accessible to potential customers, making it easier for them to find you and become paying customers. You can get your website optimized for mobile, create optimized content that reaches the first page of Google search results, and improve user experience, among other tweaks.
This is an excellent time to work on developing a successful marketing strategy. Even if you already have a great online presence, you can always improve it. Whether your marketing strategy is quite decent or lacking in some way, you can get professional and expert help with it. This ensures you won't be wasting your time on tactics that are ineffective for you. 
Walid Samaha is a marketing expert who provides solutions and winning marketing strategies to businesses during these challenging times. He understands the need to adjust to a changing market given the times. Walid can help your business boost its online growth, improve its marketing strategy, and elevate the level of success your company currently has.
Contact Walid today to learn more about how he can revamp your marketing strategy to become one that is effective during the pandemic. The survival of your company may be at stake right now, so there has never been a more critical time to get serious about doing what works.