Rocul Studios is a game development company with the most popular game in Roblox, Squid game. The game studio have also released their own games under Rocul studios which are highly successful. In this article, we will learn how did they achieve that success? How did they get thousands of dollars from just one single game?
Robux is the in-game currency used by players of Roblox to purchase items in the catalog, to pay for premium membership, or to trade with other players directly. It can be purchased on the official website using real money.
Robux can also be obtained using codes given out at Roblox events, like Free Build Fridays (FBF) and Builders Club (BC) events.
What is Roblox?
ROBLOX is a game development platform where kids and teens can play games, create places and meet new people. It's a safe environment with an established reputation for good behavior and fair play.
As the world's largest social platform for play, there's no shortage of people to play with. Players can explore everything from their latest role-playing adventure to an underwater world of mermaids and giant squid.
How do you earn money from Roblox?
Roblox is an online gaming platform where players can create their own games. It has over 50 million active monthly users and has made over $500 million in revenue for developers. Roblox is free to play, but there are many opportunities to make money through the platform if you know what you're doing.
One of the most lucrative ways to make money with Roblox is by creating custom virtual goods for sale within your game. These virtual goods can be anything from hats, shirts, weapons, vehicles, etc. You can easily create these items using the Roblox Studio tool.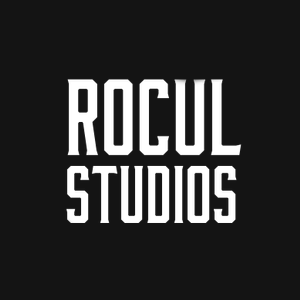 How does Rocul Studios do it?
Rocul Studios created a replicated Squid Game Experience similar to the Netflix show in which they sold advances, these advances cost the Roblox current (Robux) which then can be converted into real-life cash in which Rocul Studios made thousands.
This Squid Game Experience is just one of many reality experiences that Rocul Studios has created. They're currently working on a new experience that will be released soon.
You can find their website at roculstudios.com alongside their Twitter account which is @rocul_studios.