Dropshipping entrepreneur James Parry has seen his life utterly transformed ever since he embarked on a journey using this ecommerce fulfillment method. By not holding any physical inventory of his own, Jay has been able to work from anywhere in the world and keep raking in seven figures annually in profit. Jay's success story is an inspiring one that other aspiring entrepreneurs can look to.
Some of the symbols of his success now include a Lamborghini Huracan, Audi R8, and Range Rover. Also, he has helped over 100 people through his mentoring to become successful dropshippers themselves. Some of these went on to quit their jobs, go full-time into dropshipping, and earn six figures annually. His good friend Bailey Knight has even reached seven figures since lockdown began.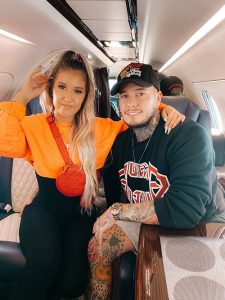 Today, Jay's dropshipping businesses don't require as much time as they used to. That has allowed him to help others more with their own success. He has been inspiring people to take the big leap and start up their dropshipping businesses. He likes to keep things real and authentic. Helping people grow their brands and bring in online income is something he really enjoys doing.
If you want to enjoy the kind of success that Jay has, he recommends starting somewhere and going from there. Most people have at least one good idea, but they're afraid of acting on it. If Jay himself had acted faster than he did when starting up his businesses, he believes he would be much further down the path of success than he is today.
Jay believes that the main obstacle that block people from making something out of themselves is fear, particularly the fear of failing. People are worried too much that something won't work out. However, the ironic thing is that nothing will ever work out if you never take that first step in the first place.
Others take a few steps but soon retreat at the first sign of difficulty. What Jay wants aspiring entrepreneurs to know is that obstacles are on the path of success by default. Instead of running away from them, you need to learn how to navigate around them and sometimes push through them when everything you've got. When you do, you will unlock success and the freedom that comes with it.
Looking forward, Jay hopes to help people even more than he already has. He may even design something a bit more structured to help other aspiring entrepreneurs get started, including helping build their stores and growing their dropshipping businesses. This may first start out as a YouTube channel that provides a large amount of free and valuable content that will help entrepreneurs build up their brands and start getting sales. Whatever he does, Jay will be doing something that helps others achieve the kind of success he enjoys.
To keep up with the latest from Jay, as well as get a regular dose of inspiration from this successful entrepreneur, head over to his Instagram page @Jaye.