Charles H. Le is a highly respected and successful real estate agent/broker since 1999 and an accomplished registered civil engineer since 1989.  He has a combined 30 years of real estate knowledge and investment experience. He has successfully served the Westside communities of Los Angeles, including Beverly Hills, Brentwood, Bel-Air, West Hollywood, Malibu, Marina Del Rey, Downtown, and more.
Charles has been a great asset to his buyers, sellers, and investors. His primary objective is to dedicate his time, expertise, and industry knowledge to meet and exceed his clients' expectations.
Charles has been ranked among the Top 1% of RE/MAX for ten years straight. Charles has recently continued his successful real estate career with a new real estate company EXP Realty of California, Beverly Hills.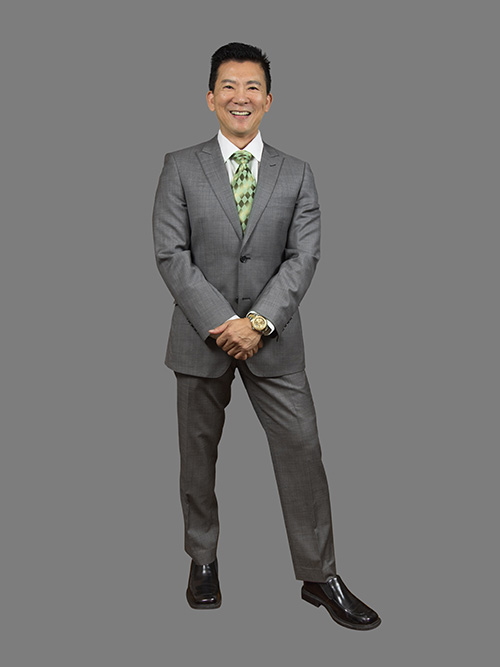 Charles H. Le's exemplary performance, track record, and exceptionally high level of customer service speak for itself, through years of success doing what he loves best – match-making the buyers and investors with desirable properties, and by finding highly qualified buyers/investors for his sellers.
In addition to this, he is also an accomplished civil engineer & project manager who has worked on multi-billion-dollar projects for 13 years before joining the real estate industry.
While enjoying working as a project & regional manager, Charles realized that he could do much more in the real estate industry by servicing his clients' wants and needs and helping them achieve their investment dreams.
From the time buying his first home, Charles just knew more about the aspects of real estate than his agent did. Thus, it was a natural transition for Charles to get into real estate and quickly became experienced and exceptionally good at it.
Charles has helped many happy clients, and he attributes this success to his civil engineering & project management background.
His extensive technical & contractual, and management background has given him a solid foundation in real estate while making him keenly aware of the intricate details of the real estate business that perhaps another licensed real estate agent would not know.
Charles believes one of his most excellent satisfaction is when he achieves his clients' real estate investment objectives, whether buying, selling, or leasing a property.
He gets excited and motivated by knowing that his clients are happy with his dedicated work and results.
For the past 21 years working as a real estate professional, Charles has helped as many as three generations of repeat clients who have consistently sought Charles' expertise, in-depth knowledge of the market, and dedicated work. This in itself speaks volumes about Charles' reputation, experience, and trust & loyalty.
When we asked Charles what motivates & inspires him, he said: Out of all the people I look up to, my mother has been a major inspiration to my success. While my mother had no proper education growing up and was pre-arranged married at a young age, she rose to become a successful businesswoman and a respected humanitarian. In contrast, dedicated raising ten educated children (three have later passed away).
I attribute my success to my mother as she has taught me never to fear trying something new and never afraid to fail. Because, without fail, you would never know what success is.
One of the reasons I am currently living in Beverly Hills and my many investment properties is my mother.
Every time I feared trying something new, she would say, if others can do it, so can you!
She is my greatest inspiration, only second to God!
I came to this country as a refugee when I was 11 years old. The good Lord and church had helped me in so many ways by providing me food, a roof over my head, shelters, companions, and support when the new world seemed so alienated and foreign to me.
Now that I've become financially secure and prosperous in my own right, I have no hesitation in reaching out to help the churches and many charitable organizations as much as I can.
Regarding balancing personal and work life, Charles said: I always do my best to balance my career while not compromising my life activities and commitments.
Honestly, I am not an excellent example of a well-balanced person as I am admittedly a workaholic.
However, I do find time for essential things in my life. And as such, I always make time to spend with my two adorable dogs! They are also my source of inspiration; for being able to forgive and forget and love unconditionally!
When the COVID pandemic hit at its full strength, many businesses came to a halt. And so did mine.
So I decided to shift my time and resources to buy groceries and water and delivered them to the elderly, disabled, and senior citizens since they were prisons in their own homes.
When the COVID vaccines became available, I spent many wknds shuttering many elderly and disabled senior citizens to and from vaccinations centers for their COVID vaccine shots since they were the most vulnerable and high-risk age group. Many of them couldn't even drive and were wheel-chair bound.  And many don't have families and/or relatives nearby to help.  So I am happy to be a source of hope and strength for them.
I also enjoy and spend time exercising regularly. I am firmly committed to my work, and it always comes first as my clients can always depend on me.
For Charles, the most important things are trust, integrity, and dedication to his work, projects, and clients. He has a strong commitment to the success of the process and the success of his clients. He always finishes what he has started. He likes to get things done and take on new challenges. He is not afraid to learn new things, and he is always open to criticism and advice to become better. Even though Charles can hold up his viewpoints, he always keeps an open mind and readiness to improve.
He had a fantastic story. When we asked Charles what makes him strong and who he is today, he answered: Well, I have been through many life hardships, personal tragedy, and family separation at a very young age.  But one that I can distinctively remember is before I came to the United States as a refugee. I was 11 years old when my dear parents had to put me on a wooden fishing boat with only my family friends to escape from communist Vietnam. We left Vietnam in the pitch of darkness to open the ocean with hopes and dreams to find a better world. We were drifting in the open ocean for five days without food and water supplies. I never thought that we could be found alive, let alone reaching shore.
I saw people sick, people dying, and lying next to me. I was skinny, weak, and malnutrition at that time.
Once we were rescued, we were put in a concentration camp on a deserted island in Malaysia for over a year. Miraculously, I managed to survive on rainwater and limited food that I could find.
If I can go through all that and still able to survive at such young age, there is no reason why I can not survive anywhere else.
These hurdles that I face today are nothing compared to what I had gone through 40 years ago.
Among the many pieces of advice that Charles can give –
Don't just work hard, but work smart.
Don't keep protecting your assets; let your assets protect you and work for you.
Another important thing that I have learned is that I am not a "result" of the circumstances, But instead, I am a "product" of my decisions.
Suppose I can come from nowhere and English as my second language and have managed to become a formidable force in Beverly Hills as a successful real estate broker and investor. In that case, no one can have an excuse for not trying harder.
It's all in the decisions that we make to become who we want to be.
Outside of work, he believes in always trying his best, including giving back. Charles is currently a consistent donor to over 18 charitable organizations, such as International Christian Fellowship Program for Children, Humans Against Animal Cruelty, SPCA, ASPCA, Red Cross, Salvation Army, LA's Mission to Feed the Homeless, Wounded Soldiers Project, Doctors without Borders, and others.
Charles shares his vision for the next five years: I am adamant about business planning and business organization & development.
Charles plans to double his sales production from 50 to 100 transactions per year. He also plans to double his gross sale dollar volume in three years.
Charles also intends to increase his personal net-worth by 50-75%. After all, his increased net-worth is directly proportional and beneficial to the charitable causes and organizations that he passionately believes in.
The best way to reach Charles is by text messaging at (310) 622-3663 or his email: Charles@charleshle.com, Website www.charleshle.com.
Also, he can be reached through social media on Twitter, Instagram, and LinkedIn.