Homelessness is a national epidemic in the United States and has been for several decades. Amongst those who've experienced what it feels like to have nowhere to go and no place to call home was Garrain Jones. After spending time in federal prison and living on the outside with no place but his vehicle to use for shelter, he knew this wasn't how he wanted the rest of his life to play out, so he decided that he was ready to do something about it. Over the years, a series of wise decisions helped him go from homeless to multimillionaire status, which is a status that many believe is unattainable. However, Garrain is here to prove that it's not as far out of reach as most would think.
Although his journey to success wasn't easy, there was one thing he knew he wanted to do – motivate himself and others to keep going, even when things were hard. With a vision to inspire the rest of the world, he got his start in the coaching industry by uploading self-made motivational content to YouTube. His inspiring words touched many, even though he wasn't getting paid to post content on the popular video-sharing platform. Regardless, he looked forward to keeping up with it and got into the habit of posting videos every week. While posting content was one way to help people, Garrain knew he wanted to dive deeper and teach others what he'd discovered, like how to heal from within and focus more on the internal state of being to experience genuine fulfillment in life.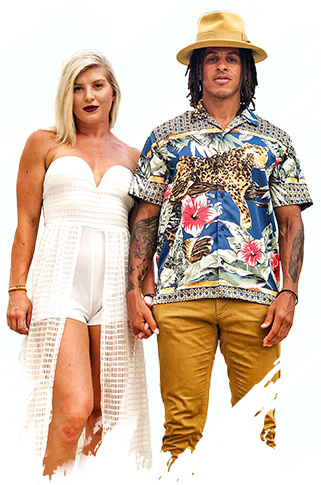 "Once I started creating content on YouTube, I stayed committed to it. I wasn't making money from it, but loved connecting with people and inspiring them. The comments motivated me to keep making content and would eventually give me the idea to pursue the coaching industry," shared Jones. "Yes, there are other coaches out there, but none of them are focusing on profound, transformational healing work like I do. I genuinely believe that if you want to be successful, you need to work on your fullest expression as a human, which involves learning more about yourself and beginning to have a true love for who you are, regardless of any mistakes you've made. I wouldn't have transformed my life if I didn't learn how to love myself, so I use myself as a reference when teaching the importance of self-love to others."
Garrain's commitment to the coaching industry runs deep. Working with thousands of people across more than 60 countries worldwide has enabled him to help women and men make positive changes in their daily lives. Because of his best-selling book, Change Your Mindset, Change Your Life, and his various online coaching programs and retreats, many have improved their relationships, earned more money, and achieved goals they once believed were nearly impossible. Despite launching the business only six years ago, Jones has touched the lives of many while becoming a highly successful entrepreneur earning a living by making a difference.