Born to be a star, Gia Skova has shown she is quite formidable in the fashion industry, working as a model for brands such as L'Oreal and world-famous designers such as Marc Jacobs. However, there is more than meets the eye with Skova as she has also appeared as an actress in international advertisements, TV shows, and films. Showing an interest in drama from a very young age, Skova is finally demonstrating the range of her acting skills in her new independent movie "The Serpent".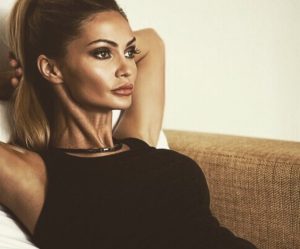 With the desire to expand her career in entertainment and take full creative control over a project, Skova's experience and determination clearly show she has what it takes to lead a film and make an impact. However, Skova took on responsibility for more than just the protagonist of this film, becoming the leading lady for all aspects of the production.
The movie "The Serpent" which is due to premiere in Los Angeles in January 2020, will see Skova right at the heart of the story and leading the cast, playing the role of killer CIA agent turned rebel, Lucinda Kavsky. If being a star of an original independent movie wasn't pressuring enough, when she wasn't in front of the camera Skova was behind it directing and producing the film. Skova also wrote the screenplay, and, to top it all off, she choreographed her own stunts, which she performs in the trailer confidently and with ease.
The trailer for #TheSerpent gives fans a small insight into the world Skova has created and, whether it's the non-stop action, the soft and seductive Lucinda and her intriguing life, or the humorous one-liners, there is something for everyone to be excited about. Luckily, Skova just signed a global distribution deal so this film will be more easily accessible to everyone.
Skova's beautiful accent in the narration of this trailer is luxurious and sexy, a demanding and confident female protagonist who can keep an audience captivated. From first glance, it appears as though Lucinda's character will be up against a host of male enemies, in which she uses her every skill to fight, from forceful to feminine. After making the decision to revolt against her former employers, the CIA, Lucinda will find herself on the run and in jeopardy. Despite this dangerous situation, her cheeky and assertive personality still finds a way to shine.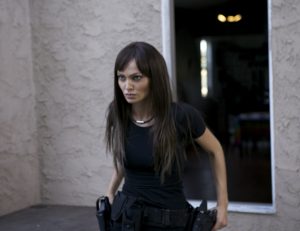 The stunts are incredible, with Skova making them feel realistic and classy at the same time. The intricacy and detail of the action scenes seem way more advanced than most independent films, and the car chases, in particular, have a fast Hollywood energy. Skova also looks incredible in this trailer and shows she can transition from a vulnerable and threatened undercover agent, to a killing machine, all within a blink of an eye.
The plot of this film remains mysterious, with aspects of the trailer showing the complexity of Lucinda's life and the many characters who are influencing it. The various twists and turns of the story are rooted in one thing; Lucinda's determination and spirit.