Farr Well's latest offering Hard Pill to Swallow is finding general release this July, a bright spot emerging from a bleak year. The hip hop artist, community organizer, and mental health advocate has pieced together that rare gift: a concise, compelling personal message that hits a universal note.
Farr Well mines his biography in Hard Pill, returning with valuables far beyond today's typical ventures. The story behind the EP is wrenching, a peek into the chaotic underworld of a society unable or unwilling to understand mental illness and racist oppression.
The Rise, Fall and Rise of Farr Well
R.I.P to Andrew Thomas, he was always smiling
So you would never guess he'd lose his life to suicide
My mentor died and I ain't cry. That's the problem
I'm haunted by these thoughts that people are in on it
I'm drowning in this trauma…
— from "Think"
The real life events depicted in Hard Pill began in 2015 with the tragic suicide of Farr Well's friend Andrew Thomas. A few short months later in Well's city of Minneapolis, the police murdered Jamar Clark while he was handcuffed — a fact they denied despite multiple eyewitness accounts. The egregious violence and attempted cover up sparked demonstrations that politicized Well and drew him into service for his community.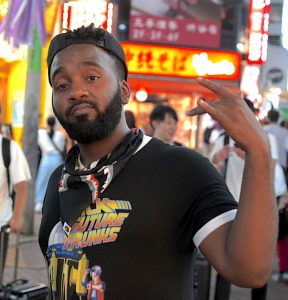 Almost a year later, while working for a local church, Well found a mentor in Kirk Washington. The two would discuss the struggle for black liberation and unifying humanity. Washington died in a car wreck that April. Three months passed and the Minneapolis area was again the scene of police brutality that brought nationwide attention. Philando Castille was murdered by police in his car while his girlfriend and her children watched.
In response to these personal and community traumas, Llewellyn dove into his art and activism. After successfully organizing Open Streets West Broadway, the attention and pressure and unprocessed pain began to mount. Well wasn't sleeping. And soon, he slipped into his first Depressive episode, a time marked by paranoia, self isolation, and attempted suicide.
I still got scars from when I went suicidal
When the highs got low, I was going down a spiral
Chemical imbalance inside him, couldn't define it
So I ride it; told nobody; chose to hide it
— from "Think"
Well recovered, but things got worse. He started misusing drugs to cope and escape from thoughts of conspiracy and death. He began expressing these complex emotions through his music — notably with his EP For My White Friends. In late 2018, he had a manic episode while promoting the project. Lashing out online and being hospitalized twice. It was during this tumultuous time that he received the news that his friend Rashad Williams was murdered six blocks from his house.
Llewellyn was eventually diagnosed with Bipolar Disorder, and in his recovery from his latest manic episode, he began to research and treat his illness. He continued to activate his community, organized events against gun violence, and developed an understanding about mental illness — but difficulties returned, as they always do. A DWI and conflict at work pushed Well to reach out to a childhood friend who invited him to Japan. He booked a flight.
I know that you look up to me, I'm not living right
I know please don't give up on me because I'm gonna get it right
I know that shit is so crazy, I'm not Living right
I know the change is up to me, because I'm not living right
— from "Living R(L)ight"
Well's career took off in Japan. Collaborations, performances, and a feeling of peace brought the creative energies back. He decided to stay and to continue building on the success, but mania returned amid the intense emotions and gratitude of this experience — one that included a brief interlude in the Yakuza.
But in Japan, Farr Well felt safe from police brutality and mental illness denial until his friend related the story of Kelly Savage who underwent a manic episode in the country. Savage was restrained in a hospital bed for 10 days, dying from related brain damage. Japan's culture of silence around mental health upended Well's feeling of safety, and he decided it was time to return home.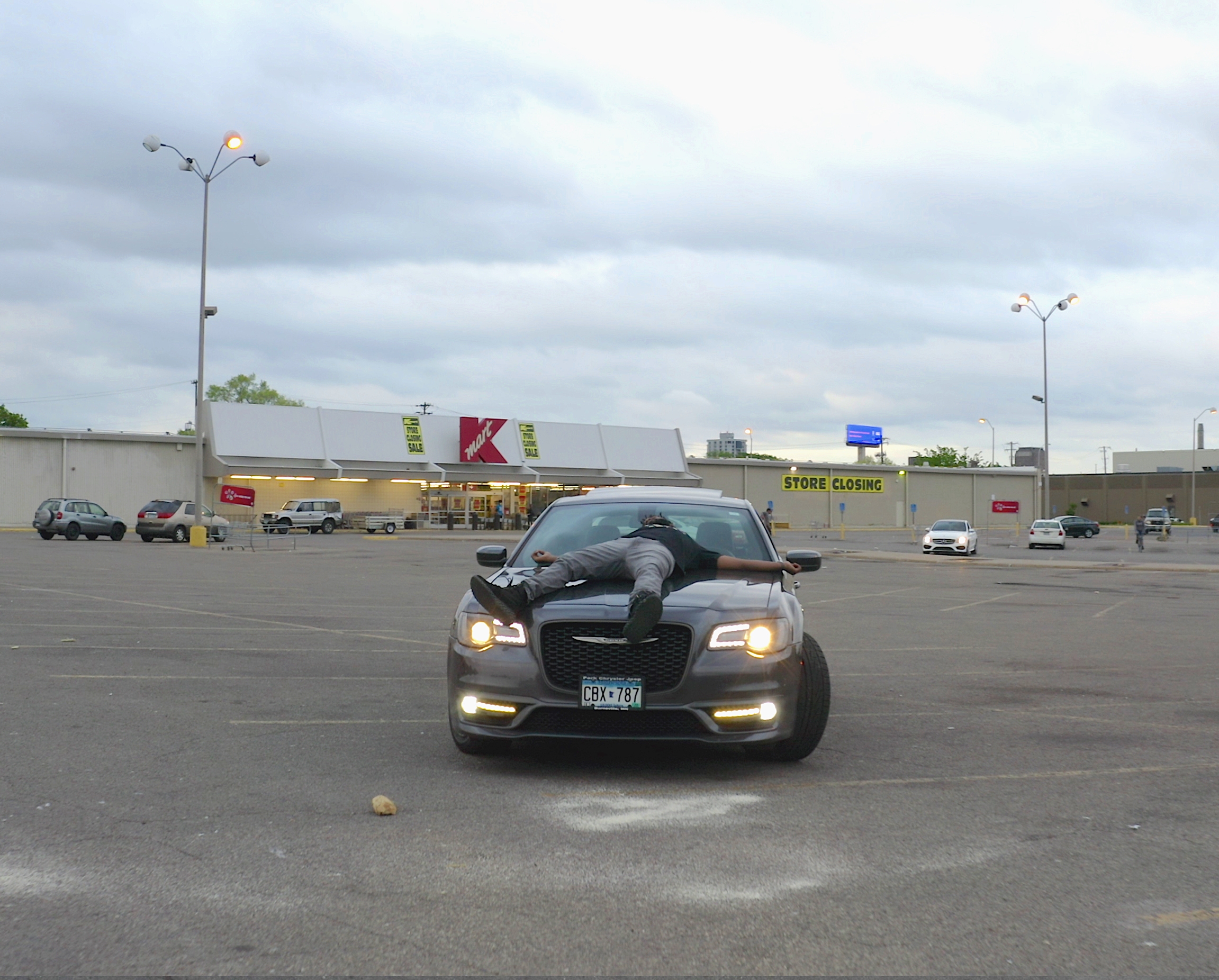 Hard Pill and the Art of Healing
The harrowing backstory contextualizes the work, but what makes Well's latest EP so captivating is the attention to visceral detail and stinging word play. By burrowing into the reality of a given situation, Well excavates universal meaning. Using his ferocious chops with a pen and on the mic, he delivers a scathing critique of society and himself while at the same time drawing routes of escape for both.
I survived a war
Molotov's and Gaza bombs
Vagabonds and Ghengis Khan's
Humble y'all like Ramadan
Barrel on yo chest like Donkey Kong
Summertime was martial law
Northside popping off
— from "Street Forecast"
These lines from Hard Pill's fourth track reveal just what Farr Well is working with: a deep bench of references that create a mosaic of our history and popular consciousness, the grouting made up of the violence threading around every corner.
In a World that wasn't sick
We were all so free
At some point I lost him
Where did he go?
— from "Kid Again"
The socially conscious roots of the EP blend with the deeply interior narratives of mental health. It doesn't parrot the old slogan, "The Personal is Political." Rather, Farr Well takes things further, showing how mental health and societal health are inextricably linked, each made up of the other.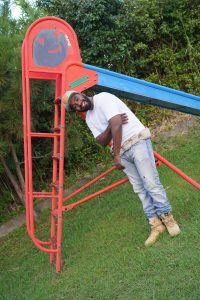 And that combination allows the album to escape from grandstanding or self-pitying — the potential pitfalls of the political and personal respectively. As Llewellyn weaves the two perspectives together, the listener is never allowed to settle on a cheap platitude to stop the line of questions. It isn't a quick fix, it's a hard pill. And so, one must simply nod along, as much to the beat as to the message.
Why This Project Matters
Well is currently running a fundraiser for the launch of Hard Pill to Swallow, which will expand beyond the EP to include a podcast, blog, and conversation series of the same name. A worthy cause.
Artists made vulnerable in our society due to the color of skin and mental illness are especially worth supporting, not only to raise awareness for these important issues but also to increase their contribution to art in general. And Hard Pill is a major contribution.
After all, while some pills are hard to swallow, we take them because they make us better, healing our bodies and minds — and Farr Well's newest EP does just that.
Can't deflate I'm outer space
The world today is full of hate
Some understanding would be great
Advocate for those who can't
Manifest what you create
— from "2:20"