Fadetheblackk is no stranger to negative setbacks during stages of his Music Career suffering injuries in a car accident in the past. His inspirational words and delivery truly helps this artist unique sound, as Fade makes big moves on his way to the top of the industry. With massive amounts of success across platforms like Spotify and Soundcloud, he sets out on his latest endeavor and is set to release new single "Reality."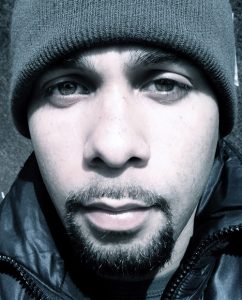 With his distinct laid-back flow and soulful beats, Fade is set to make big moves with his hot new single. However, the fun doesn't stop there: he is also set to drop a new music video before the end of 2020. Both promise to be a massive hit and will surge Fadetheblackk up the charts.
Fadetheblackk has no plans of slowing down as 2020 comes to an end, and he looks to carry this momentum into the up and coming year. Stay tuned as he is sure to become a household name in the near future. Stream Fadetheblackk on Spotify and Soundcloud.