David Scher, aka DJ Scher, may just be 20 years old, yet he has already achieved quite a bit of success. He runs three businesses and is a business partner of one more. Spreading his time and focus across digital marketing, dropshipping, and talent representation, DJ Scher is definitely keeping busy.
Ever since he was a teen, David has been obsessed with social media. After initializing using it as a hobby, he quickly realized he could be capitalizing on it. After all, he had developed an extensive array of skills related to social media marketing. Becoming a social media influencer helped him gain an intimate understanding of what works to increase engagement, reach, and growth and what doesn't. That is why he established his own marketing agency, Scher Marketing.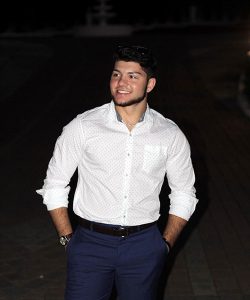 DJ Scher has been helping brands from around the world unlock the explosive growth they have the potential of tapping into by applying the right marketing strategy. David has taken the reins for numerous brands and showed them how to gain more followers, increase their reach, boost their leads, and enjoy more sales. All of this requires a rock-solid and winning social media marketing strategy.
As someone who loves watching the brands he helps grow, David is someone who is passionate about what they do. He sees himself continuing to help brands unlock their growth potential on social media platforms for a long time to come.
Tied into digital marketing is another area DJ Scher has a focus on: dropshipping. He runs an online dropshipping store called Luxsy, which is focused on the female market. Since more people than ever are shopping online, especially since the pandemic-related lockdowns, David has seen a windfall of success from this avenue.
Entrepreneurs like DJ Scher have seen their revenue streams skyrocket thanks to dropshipping. What makes someone like David even more successful than his competitors is the fact that he is a master of his craft when it comes to digital marketing. By applying his marketing skills to his dropshipping venture, he has been able to see tremendous growth in his revenue streams.
While digital marketing is a big area of focus for DJ Scher, he is also heavily involved in model management. David Scher has partnered up with another viral marketing expert, Alex Smetana, to run a successful modeling agency called Discontinue Talent. Together, they have been helping talent get stellar modeling gigs with prestigious brands all over the world.
Between marketing, dropshipping, and model management, David has his hands full. However, since he is only 20 years old, he has big plans for the coming years, which he will be unveiling soon. For now, he continues to deliver impressive social media brand growth and successful model management.
You can follow DJ Scher on Instagram @DJScher, as well as his agency Discontinued Talent @discontinue. You can also connect with his marketing agency @ScherMarketing.