Growing Instagram accounts to hundreds of thousands, and even millions of followers, isn't easy. In fact, some people think it's way out of their reach. However, 23-year-old social media expert Oscar Barragan has figured out the secret. Today, he can easily get an IG page up to 100,000 real followers organically within just two weeks.
This extraordinary achievement is something that only took Oscar a few years to figure out. Growing up with next to nothing, he quickly learned how to get creative. He was always an entrepreneur at heart, and knew how to adapt to challenging situations. Since he hated the idea of being stuck in a store or office for the rest of his life, he started researching ways to make money online. As long as he had an internet connection and a phone, he could unlock immense success.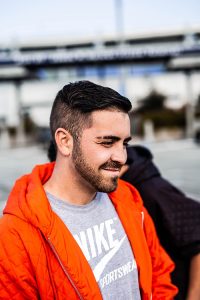 Social media appeared like his ticket to a better life, which is why he honed in on it while still in high school. He absorbed all of the information on the best practices and strategies to grow a large following. It wasn't long before he was able to make enough money to buy himself his own sports car while still being a junior in high school.
From there, he grew a network of social media pages totaling over 10 million followers. He would regularly receive messages from individuals and businesses asking if they could advertise on his social media pages. Generating a lot of buzz on platforms like Instagram led to a media agency taking notice.
The founder of Loudley Media Agency reached out to Oscar and offered a strategic partnership, where the two would work together to help businesses with growing their audiences. That is when Oscar' success, as well as the success of Loudley, got kicked into high gear. Since then, this powerful team has helped thousands of businesses grow on popular social networks like Instagram, who have enjoyed receiving more leads and sales.
All of this immense success required one thing above anything else: the right mindset. To Oscar, a strong motivated mindset that is not afraid of obstacles is the key to entrepreneurial success. His road was not a walk in the park. He understood that every path to success will have obstacles along the way that need to be navigated around.
Also, the fear of failure is something you are going to need to check at the door. Oscar believes that nobody who has ever achieved anything did so without taking some kind of risk. Risk-taking should be calculated, but it should be taken. Otherwise, you will never reach your dreams. That is what Oscar did, and it paid off big-time.
If you want to learn more about Oscar and what he and Loudley offer, you can follow his Instagram page. You can also follow his TikTok, as well as Loudley Media Agency's Instagram page.