History's first mention of Whiskey dates back to Scotland, 1494.
King James IV wrote to Friar John Cor: "To Brother John Cor, by order of the King, to make aqua vitae VIII bolls of malt."
Since that day in Scotland over five centuries ago, 'Aqua Vitae', 'The Water of Life', or 'Whisk(e)y' has been there to celebrate the best of times for humanity, and there to comfort us during our worst.
Its rich aromas and unique flavors have touched every corner of the globe. It has warmed us on freezing nights, soothed our pain, cleared the mind…. and often clouded it. Brotherhoods and exclusive communities have formed around the bottle, revolutionary ideas birthed over a glass, and year-long rebellions fought to protect its freedom…
Now, 528 years later, an underground group of Web 3 enthusiasts and whiskey lovers are coming together to build the first DAO-governed Whiskey Distillery.
DistilleryDAO is releasing 528 tickets to their inaugural bottle run. To enter, one will need the password. A key that unlocks the door to the distillery. Those spots are only available to those chosen. The Founding Fathers and Mothers of our Secret Web 3 Whiskey Club.
One day, the doors of our distillery will open to the public, but what goes on in the bunker/cellar will remain hidden from the outside world…
A premium whiskey club does not allow just anybody to enter. There are rules and values that members of Whisky Communities subscribe to. One above all, "Whiskey is Life"
For those who do not have access to our password, you will have to take a voyage across the treacherous open seas to join us in our underground whiskey club. The journey will be long and costly, but there will be a glass of our finest waiting to greet you on your arrival and a bottle with your name on it waiting to be popped…
Colored with rich stories, passionate characters, and revolutionary moments, the history of Whiskey is about to enter a new phase. Now is the time to take your spot in the Whisky History books and help us rewrite the future of the famous beverage. We believe that a community of like-minded people can come together to design and build a truly great whiskey distillery.
Whiskeys produced in different countries around the world are distinctive in character because of differences in the method of production, the type, and character of the cereal grains, and the quality and character of the water employed – by creating a worldwide whiskey community in the Metaverse and IRL, our members' unique benefits and traits will combine into a special brew.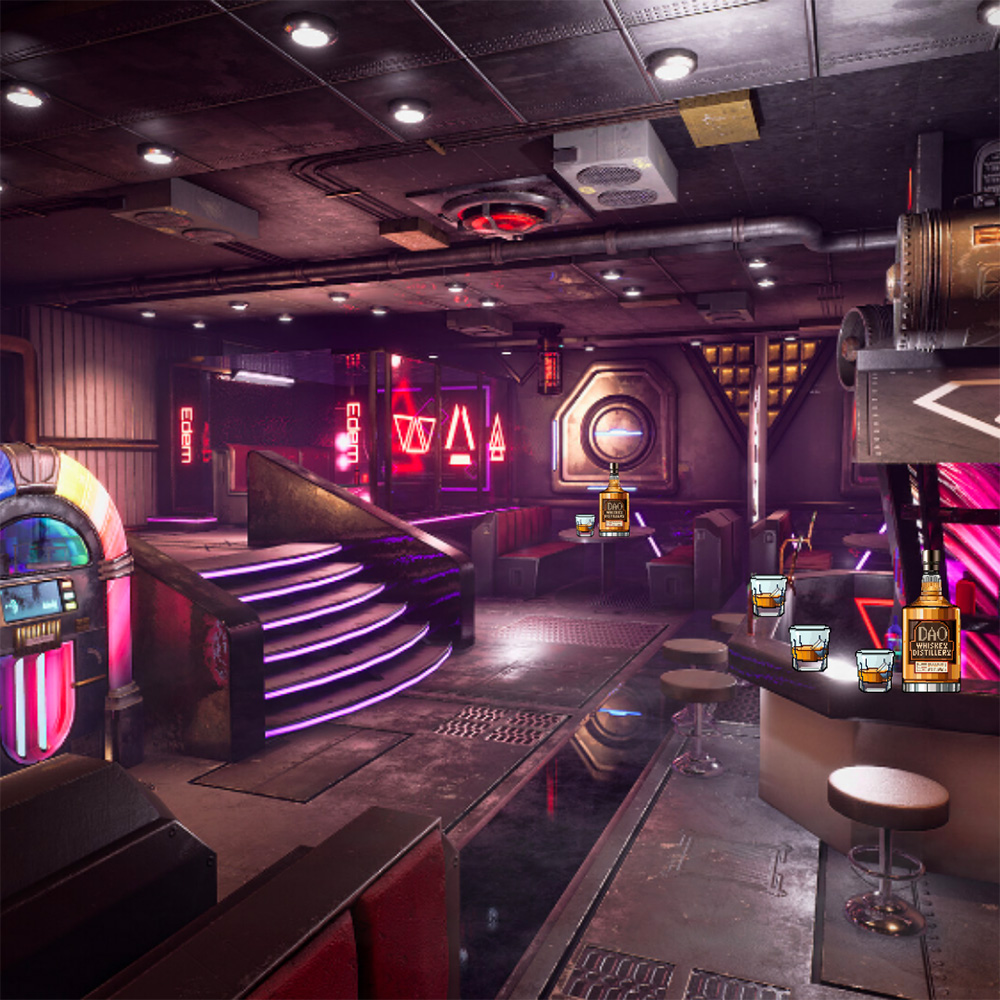 DistilleryDAO – Combining Utility and Community
We are Building a Whiskey Distillery – The first community governed distillery.
Purchasing one of our exclusive NFTs will grant you a spot on the board of the first Blockchain-built Distillery. We are a group of builders, technologists, and whiskey lovers.
DistilleryDAO is a community-driven distillery that we can share in, have pride in, visit together and taste together.
We believe that each of us has a role to play in contributing to the common good. From start to finish, we will stay true to our values:
Uncompromising authenticity
Community trust
Focus on what is in our control
Quest for greatness
A lot of mystery
Investment
Whiskey is deeply rooted in tradition, yet blockchain technology opens up new doors by connecting us to an entire community of enthusiasts, working together to build the best, most authentic whiskey that we are all proud of.
Usque (Whisky) is also one of the fastest-growing luxury investments in the world, and has been used for centuries as an asset that can be bartered. In this uncertain world, there are few greater assets one could store… What better way to store an asset than on the blockchain.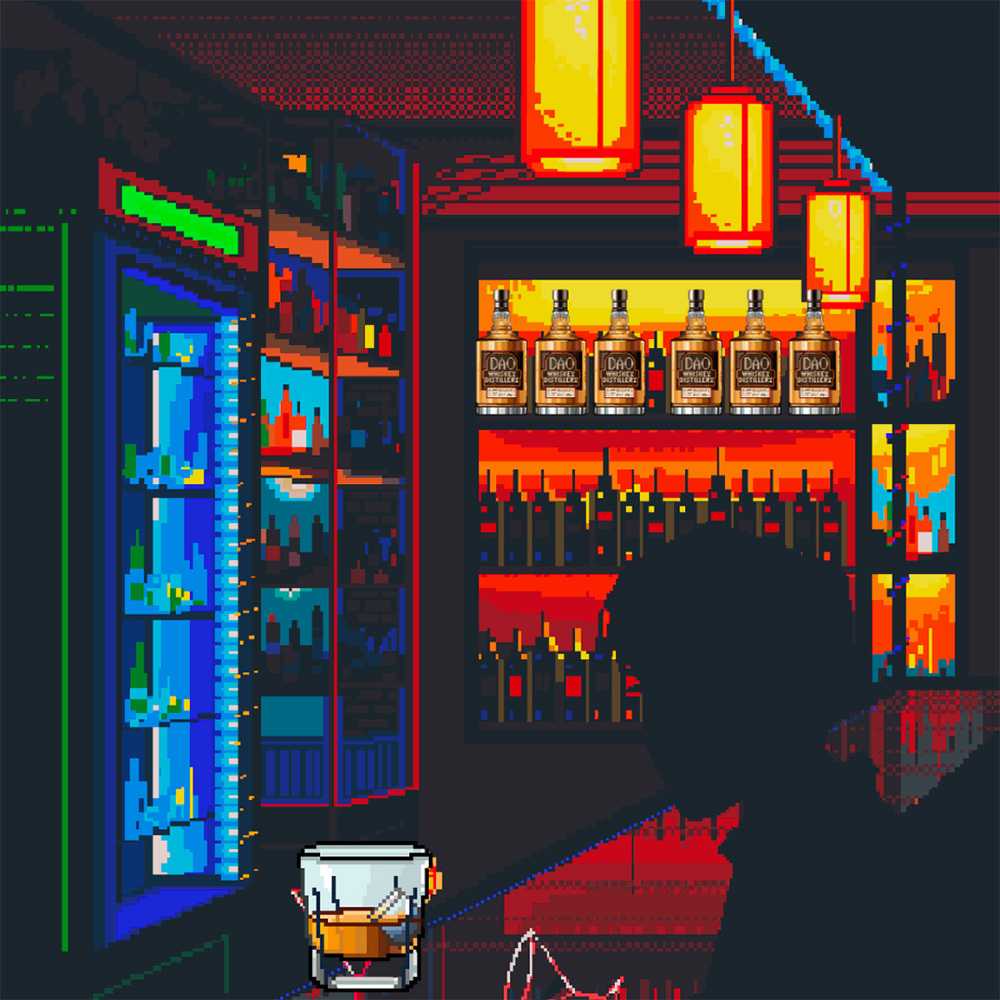 Whiskies do not mature in the bottle.
Only in the cask.
The "age" of a whisky is the time between distillation and bottling.
The time for distillation will begin soon. Secure your seat at the bar.
More Info at distillerydao.io.