Founder and owner of Diamond Glam, Saejah Tapp, believes that makeup is power. She has turned that belief into a reality with the start of her cosmetic line. Fueled by vision and determination, she has succeeded in making life better for all around the world with just a little GLAM.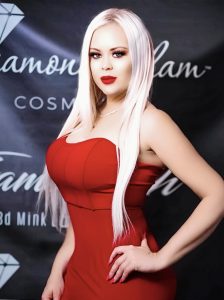 As part of her vision to make everyone look and feel beautiful, Saejah has opened her very own medical spa where she is working extensively with cosmetic lasers.
As a young girl, Saejah was always fascinated by make-up, especially lipstick. When she decided to start a cosmetic line, she focused on making the best lip products she possibly could. She created and designed a liquid lipstick that is vegan and gluten-free using Japanese Sumac Wax when Diamond Glam first launched in 2016.
To date, her cosmetic line has grown immensely offering a full range of beauty products from highlighting palettes, liquid eyeliner, and eyeshadow palettes, just to name a few. With even MORE new products launching, Diamond Glam's Winter debut 2019 will not disappoint!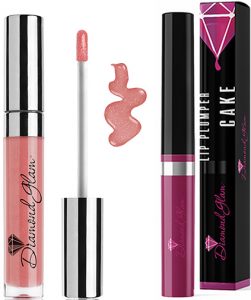 All Diamond Glam products are cruelty-free, paraben-free and filled with Vitamin C and E to soften the lips. Saejah made the formula her main focus to create a superior product and set her cosmetic line apart from others on the market.
Diamond Glam was launched locally in Arizona in 2016. The products have since made a name for themselves nationwide! Saejah's cosmetic creations have graced the faces of several celebrities on red carpets across the country. Lil Kim, Cardi B., Blac Chyna, Jenna Jameson, Miss Nikki Baby, and Erika Mena have all used and are believers in Diamond Glam.
Saejah continues to satisfy the needs of ALL her customers by constantly developing new products when it comes to their cosmetic needs.
We hope you enjoy every Diamond Glam purchase and always remember – life is better with a little GLAM.