Rewinding the past is impossible. But looking like you've turned back time is a choice you can make by learning Tonia Ryan's secrets to looking younger.
Tonia Ryan is a renowned beauty expert in the world of beauty and skincare. Her years of experience in both industries has taught her skills that are unmatched. With the proficiency she possesses, Tonia Ryan has revealed her tips and tricks on how to achieve your body's optimum beauty.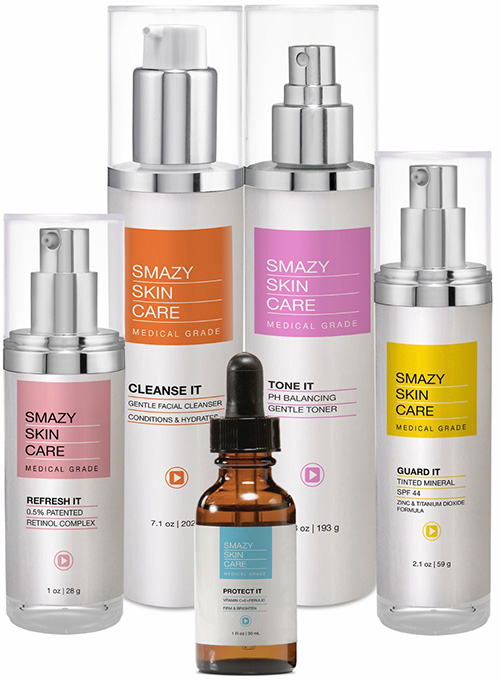 Here are Tonia's six secrets to looking younger than your age.
1. Drink lemon water daily
It is common knowledge that water hydrates the body. Tonia says that drinking lemon water can refresh your skin more effectively from the inside out. She points out that lemon water helps thoroughly detoxify your body of pollutants. Each day you can make your own. Simply take one cup of hot water, squeeze half a lemon into it, and sweeten it with natural honey. This drink is also rich in Vitamin C, a compound that stimulates collagen production that can make the skin even firmer.
2. Don't smoke or vape nicotine
Smoking is not only bad for your lungs, but it damages your skin as well. Smoking nicotine restricts the delivery of oxygen and nutrients to your skin, leading to oxidative stress. Furthermore, smoking removes collagen and elastin, the fibers that make your skin stronger and more supple. So if you want to keep looking fresh, bid farewell to your smoking habit.
3. Try stretching exercises
Doing body stretching exercises three to four times a week for 15 minutes does not only provide physical benefits, but it is also good for your skin. Don't stretch too much, though. Start with easy stretches, such as basic yoga techniques that'll help you release the toxins from your muscles and make your skin glow.
4. Get eight hours of sleep
Sleeping is our body's way of healing, this is when it heals our bodies damaged cells. Sleep completely revitalizes your body, especially the skin. If you don't get enough sleep, you will not feel good and you won't look great, either. So get enough rest and let your body work its magic naturally.
5. Get the best skincare for your skin type
Different skin types need different skincare products. You have to be knowledgeable about your own skin type to spot the perfect skincare regimen for your skin. To determine which products suit you best, doing trial-and-error experiments is a good option. You'll look more radiant and feel more confident after choosing the right skincare products that work for you.
6. Always use sunscreen
Tonia has emphasized that applying sunscreen is the most important thing you can do to help you look younger than your age, and protects you from future damage. The greatest benefit of sunscreen is that it protects your skin from the sun's damaging ultraviolet rays. In addition, it also lowers your chance of having skin cancer and overall enriches your skin's condition.
Conclusion
Looking and feeling young can be achieved by following these six simple steps. Aging may be inevitable, but these tips might help you have more confidence and feel more comfortable with yourself and your skin regimen.
Want more skincare secrets? Visit Smazy Academy and Smazy Skincare where Tonia shares her years of experience along with co-host renowned plastic surgeon Dr. Christopher Khorsandi. On their video podcast, learning platform and e-commerce skincare website they help and guide you by providing entertainment, information and education to get the best skin of your life and more!