Accedia, а professional IT services company, specializing in technology consulting, agile software development, and implementation of end-to-end IT solutions, is well-positioned as one of the leading Bulgarian IT service companies in Europe. Earlier this year, Accedia was recognized as one of Europe's fastest-growing companies by Financial Times for the third year in a row.
As an expanding company that continues to see explosive growth and success, Accedia focuses on advancing its technology expertise and offering value-added software development services. Over the last three years, the company further expanded its portfolio and client base and today works with companies in over 19 countries on five continents, including Australian fintech startups, Swiss manufacturers and US media giants.
"We are proud to be recognized as a leading IT service company in Eastern Europe," says Dimitar Dimitrov, Managing Partner, Accedia. "Our dedicated team of experts and customer-first approach has helped differentiate Accedia from other software services companies and it has also helped us sustain many long-term partnerships over the years. The most accurate validation of that is the fact that our existing clients usually refer us as their technology partner of choice to their contacts in the industry."
Many international companies and national conglomerates are outsourcing their information technology services and business processes as part of a global expansion strategy. Accedia has become the go-to services brand for clients who want to hire a nearshore company, which are companies that are within a similar time zone or close geographical proximity to their country of business. This proximity majorly reduces development time and helps clients resolve any obstacles quickly.
Eastern Europe is growing as a premier outsourcing center due to its commitment to quality technical education, versatile technical stack, size of the talent pool and language proficiency. For Bulgaria specifically, the country's ICT sector has been fueled by the transformation from pure cost savings and high-volume staff offerings to a more complex combination of quality, out-of-the-box services, proficient language skills and cultural proximity. To this day, the country has been investing heavily in the field of math and science and there are many top-performing schools preparing students for their future in the ITC sector. The country also has the advantage of offering the world's second-fastest broadband speed that further eases outsourcing work. As compared to the other countries in the EU, its employees have the highest proportion of female software developers in the ICT industry.
"We as a company are very much oriented towards stripping work processes of unnecessary complexities and our clients appreciate that because it helps them get the most out of the partnership," says Nikolay Todorov, Managing Partner, Accedia. "We help clients streamline services and empower employees from the bottom-up, which in turn brings benefits like a quicker release of new products and services, better communication and a better understanding of the problems you're solving."
For more information, visit accedia.com.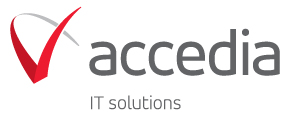 About Accedia
Accedia is а professional IT services company, specializing in technology consulting, agile software development, and implementation of end-to-end IT solutions for both SMEs and large enterprises. Founded in 2012 in Sofia, Bulgaria, Accedia quickly became one of the fastest-growing technology companies in EMEA, according to Deloitte Technology Fast 50 and Financial Times 1000 Europe rankings. For more information, visit accedia.com.