Saatchi Gallery announce British artist Philip Colbert's Hunt Paintings, presented by Unit London, and part of the Frieze Los Angeles VIP program. This is the London-based pop artist's first solo show in America, and Saatchi Gallery's first temporary gallery in LA. A multimedia collaboration titled "Year of the Lobster" between Colbert and renowned auctioneer Simon de Pury will premiere. Presented as a satirical pop song crossed with an art auction, the video stars Colbert's alter ego, Lobster. The saturation and layering is consistent with Colbert's large paintings and reflects the advanced excesses of art, capitalism & technology and serves as an honest reflection of today's society.
Curated by Sasha Craddock, the exhibition will feature a series of large-scale paintings and large-scale sculptures, as well as a virtual reality experience. Colbert's multidisciplinary approach, with a focus on oil painting, updates the legacy of pop art collage for the internet age, pushing the boundaries of artistic imagery and immersive experience.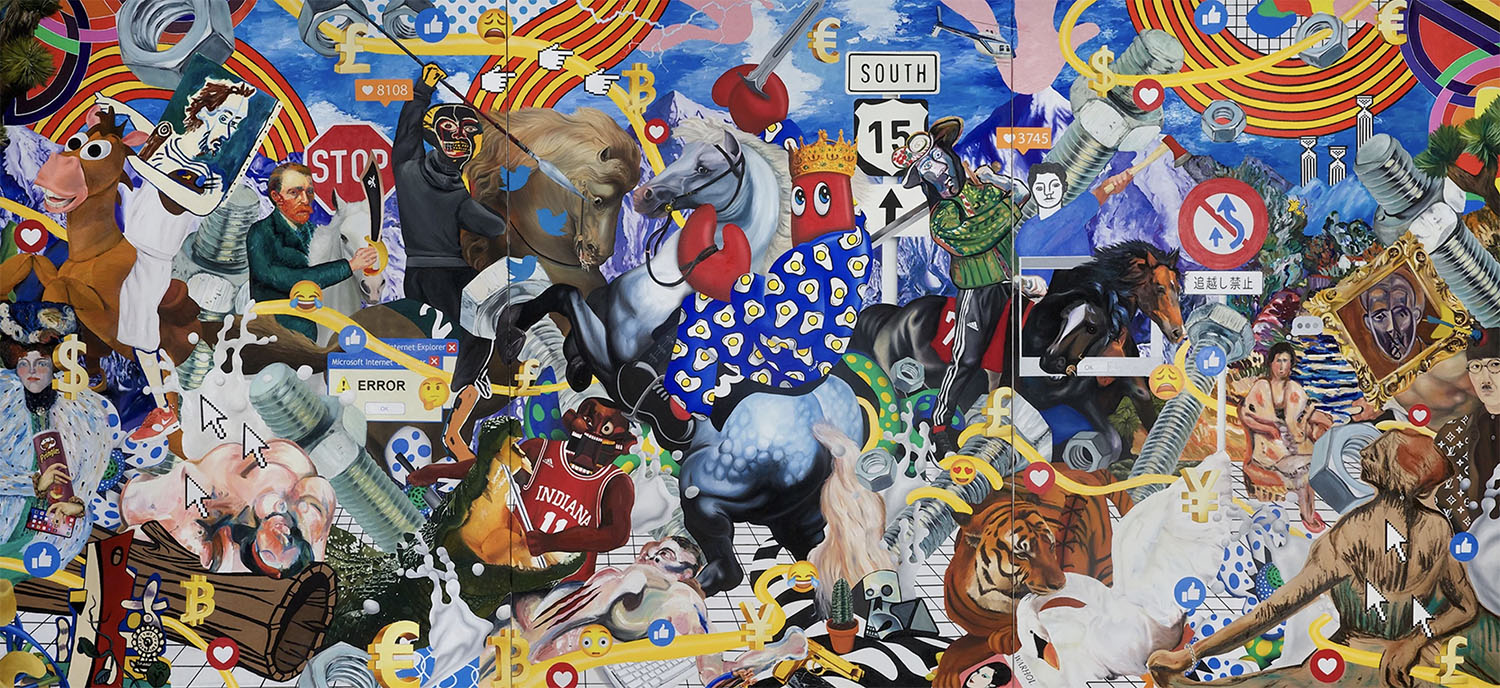 Like British pop artists before him such as David Hockney and Derek Boshier, Colbert's work is heavily connected to California and American pop culture and landscape, as seen in the young artist's surreal hyper pop works. Colbert comments, "The time I've spent in LA and Joshua Tree has had a big impact on my creative language."
The monumental works on view, including Hunt Triptych and Lion Hunt, maintain Colbert's wildly exuberant style, while alluding to epic narratives and heroic configurations of the Old Masters, from Reubens to Van Dyck, and present topical themes around digital media and contemporary consumer imagery.
The oil paintings challenge and toy with the viewer's cultural vocabulary, superimposing commonplace banal objects onto painted faces and merging portraiture with popular culture in a Magritte-like fashion.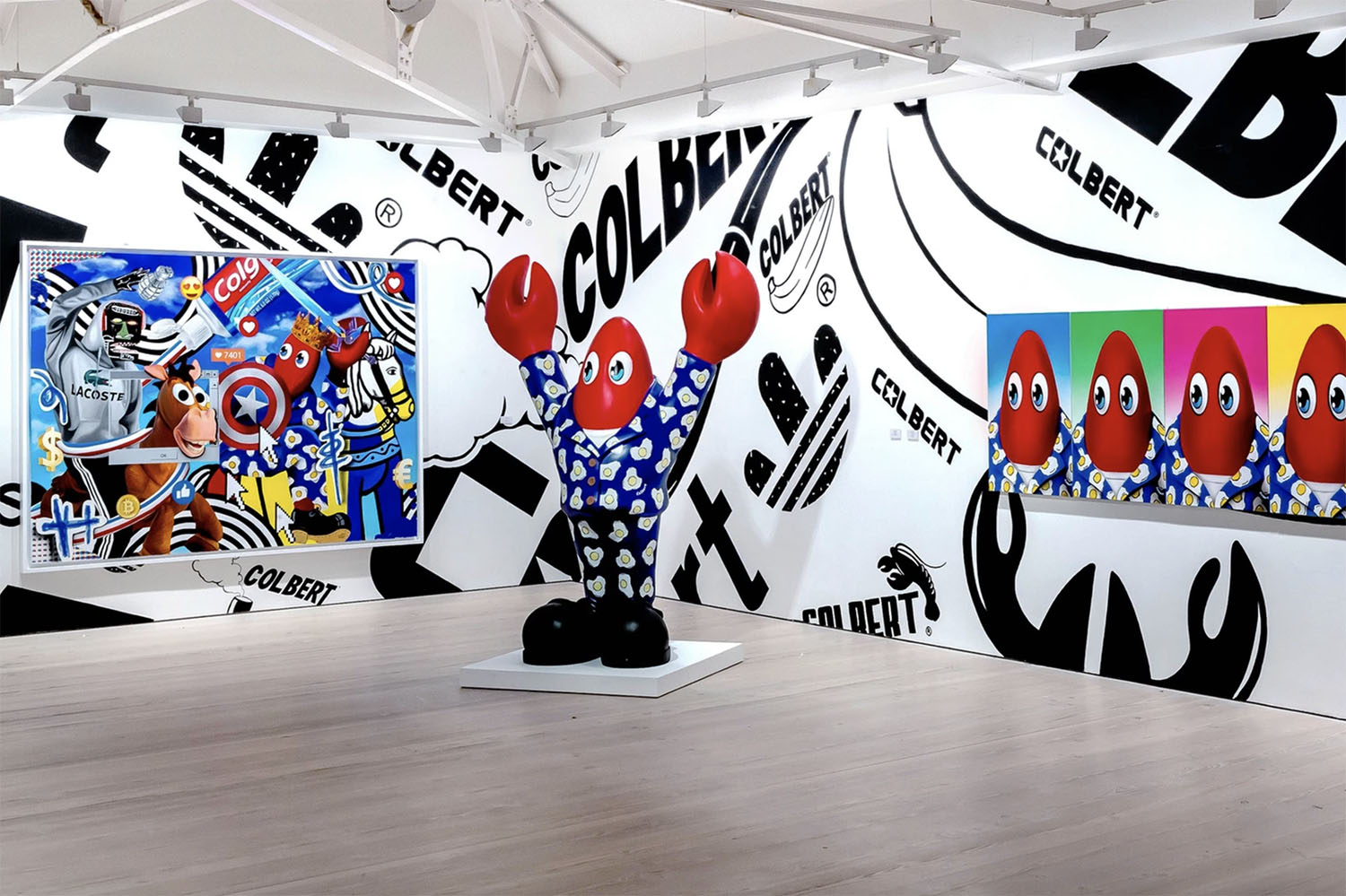 Hunt Paintings marks Colbert's continued relationship with Saatchi Gallery and Unit London over the past two years. Colbert's intricate and complex works have garnered international acclaim and media coverage. He has held exhibitions in China at The Power Long Museum in Shanghai and MOCA (Museum of Contemporary Art) in Chengdu as well as in Japan at Galerie Nichido in Tokyo and the Kasama Nichido Museum of Art in Kasama.