Robert McIntosh: Tell me about yourself: how many books have you written so far?
Gheorghe Virtosu: Some writers write on demand to please most of their readers, while others, few and far between, choose to speak to the soul when they write, and it's always the books of the latter type which pass the test of time. Reading my books, you'll get to know me exactly as I am. You are asking me how many books I've written so far; my writings can easily span tens of volumes, but out of those, I published the first ten volumes of "A Little Frog's Heart" series and the novel "Family Life – A Bridge between Harmony and Agony" – was released by Austin Macaulay Publishing in New York. The first one is a collection of original stories and fables fit for children of all ages, while the second is a memoir. As we speak, I'm also working on the finishing touches of two volumes of short stories. However, most of my attention is focused on my second novel, "Ignorance in the arms of humanity."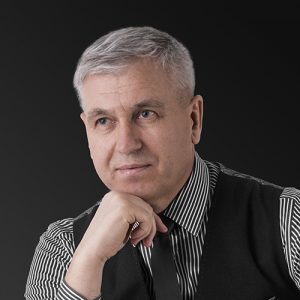 Q: What is the title of your most recent book, and what inspired you to write it?
A: I've recently finished writing a novel entitled "Ignorance in the arms of humanity," which debates the sensitive issue of migrants all over the world. Unfortunately, this is a taboo topic and ordinary people are kept in the dark on the ins and outs of it. A lot of it is to do with corruption at all levels: economic, politic, and social. I've dedicated the book to Angela Merkel who, in my opinion, is the only political leader who has a deep understanding of the situation and has so far genuinely reached out to migrants. Even though the names and the characters in my book are made up, the events are real and they have happened in one place or another in the world.
As for the book which has just been published in America, "Family Life – A Bridge between Harmony and Agony," I would describe it as a traditional fable for both children, and parents, rooted in my own experience as I grew up surrounded by four other siblings, most of whom were girls. I was delighted to find that there is something for everybody in the book: readers of all ages and from all walks of life could relate to something or another in the book, either on a personal level (their relationship with their siblings) or on an aesthetic level (episodes which they enjoyed and learned something from).
Q: Have you got your writing rituals?
A: (smiling) Now that you've brought it up, I can think of quite a few prominent writers who had their odd routines that put them in the mood for writing: the scent of rotting apples for Friedrich Schiller, different colored writing paper for each style in Alexandre Dumas' case, Edgar Allan Poe's cat which was channellings in literary inspiration when it sat on its famous owner's shoulder., not to mention Victor Hugo, who couldn't stand having a stitch on him during his creative moments. Compared to all of those, I think I'm much tamer: I like my peace when I write; the kind of silence which allows you to hear a pin drop is my odd writing ritual. I also want to use the same type of pen and paper every time I write. So, I guess, I'm no different from other authors; I have my little eccentricities going on…(smiles)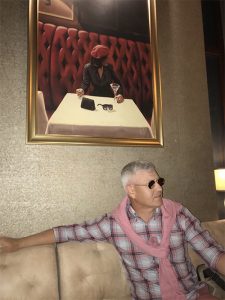 Q: What authors or books influenced you?
A: The Russian classics are, without a doubt, top of my list: Dostoyevsky, Tolstoy, Esenin. Also, Antoine de Saint Exupery's Little Prince ranks up high in my list of favorites. But the one book which has always stayed with me since early childhood is Richard Bach's A Seagull Called Jonathan Livingston. This is a short story which talks about overcoming limits and getting to be the best version of yourself. The seagull Jonathan Livingstone is an individual who gets set apart in a class of his own by his exceptional ability to fly fast and high. Even when his kind turns their back to him, he perseveres in following his true calling, and in doing so, he breaks the bonds of ignorance and fear and makes it his mission in life to guide others in finding their way to freedom. It is an impactful story on soul-searching and self-discovery, while always staying true to oneself, under all circumstances.
Q: What are you working on right now?
A: Following a request from my American publisher, Austin Macauley Publishing, I am putting together two more volumes of short stories, while my second novel will be soon ready for print with Adenium Publishing in Romania. My second novel, very much like the first one, spins the yarn on what happened in the aftermath of the Second World War, during and after the Russian troops retreated from Germany. I'll only say that the characters and their names are fictitious, but the events were real. Both novels stand a good chance of becoming box-office successes, if I may say so myself.
Q: What is the best way of promoting your work?
A: By word of mouth. I trust my readers in this respect, and I'd like to take this opportunity to thank them.
Q: What advice would you give to young or aspiring authors?
A: I'm not one to give advice usually, but if I think back at my first years as a writer, one of the most significant challenges I' came across was to stop comparing myself to others; there always be a better-looking one, or one who is smarter or younger. But there is never going to be another one exactly like you. Don't try to be somebody you are not; this way, you can be sure that the people who get to know and love you are there because they care for you just the way you are. The second piece of advice would be not to be afraid to make mistakes. It's better to have tried and failed than never to have tried at all. A resounding success always has a tracked trail of failures behind it, just like every one of our errors leads us to learn something new and to become better. Never be afraid to put yourself out of your comfort zone, and don't wait until you feel ready because no one ever is; the good things come to those who are brave enough to leap of faith.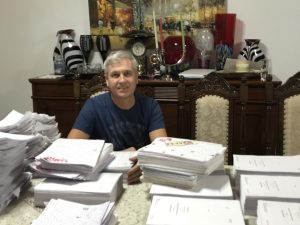 Q: What is the best advice you've ever been given?
A: Stop overthinking things! We often tend to go back on our thoughts and decisions over and over again and make problems for ourselves even when there is none in the first place. If you want to get things done, you roll up your sleeves and get stuck in the thick of it! There is a time to talk the talk, and there is a time to walk the walk. That goes for everything in life.
Q: What are you reading right now?
A: I'm doing a parallel study of The Bible, The Coran, The Egyptian Book of the Dead, The New Secular Religions, Lotus Sutra, Bhagavat Gita … This is not just reading for pleasure, but the background study for my next book in which I intend to approach the phenomenon of the religious war as we know it today.
Q: What can we expect to see next from you as a writer?
A: Like any writer, I think of myself as the mouthpiece of my people, and I regard my writings as a spiritual wake-up call.
Q: What is your favorite book?
A: It's hard to single out just one book, but If I were to do it, my all-time favorite would be Richard Bach's A Seagull Called Jonathan Livingstone tied with De Saint Exupery's Little Prince. But saying that, the list of my all-time favorites is by no means closed.
---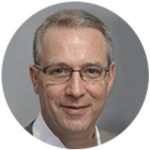 Award-winning British journalist, broadcaster, film-maker and author, Robert McIntosh speaks on culture, globalization and the future of capitalism along with the current dominating subject of political conversation, Brexit. Arts & Culture Editor covering all aspects of the UK and global markets, labor and commerce; Robert has built up a keen audience and has a following of over half a million. Robert has expressed his opinions through a series of books covering contemporary politics, arts & culture.