Did you know that art is not only a form of expression but also a type of therapy? You have probably experienced when looking at a happy photograph, colorful flowers, or a bright image that your mood suddenly changes.
This is one of the many reasons why more and more people decide to buy a painting online to decorate their homes. After a long day of work, there is nothing better, than to come home to a relaxing and calming space that helps you to erase the day-to-day stress.
Colors in art can enhance your mood in many positive ways. While red colors can make you feel stronger, blues are providing a calm and relaxed atmosphere that you'll love to come home to. Yellows bring warmth and friendliness to your heart and green shades are often perceived as mindful and balancing.
When you buy canvas prints online to boost your mood it is important to choose paintings in bright colors, soft hues, abstract forms, and gentle landscapes to encourage your brain to unwind after a stressful day at work or sitting in front of the computer screen for multiple hours. Pick a painting for sale that you feel drawn to and allow your mind to go wherever it takes you. Pay attention to how the art piece makes you feel and how it affects your mood. Every person is different and can be affected by art in different ways. If you are seeking art to uplift your mood, choose paintings with colors that make you happy.
These paintings will brighten your day:
Houses in Munich by Wassily Kandinsky
This creation by Kandinsky is using bright and vibrant colors to create beautiful scenery that can boost your mood in seconds. The Influence of Art Nouveau and Russian folk art marks the radiant painting through geometry and lines that create a dynamic tension with each other. Bright yellows, reds, and oranges, as well as shades of green and blue, harmonize with each other in an awakening and shining way.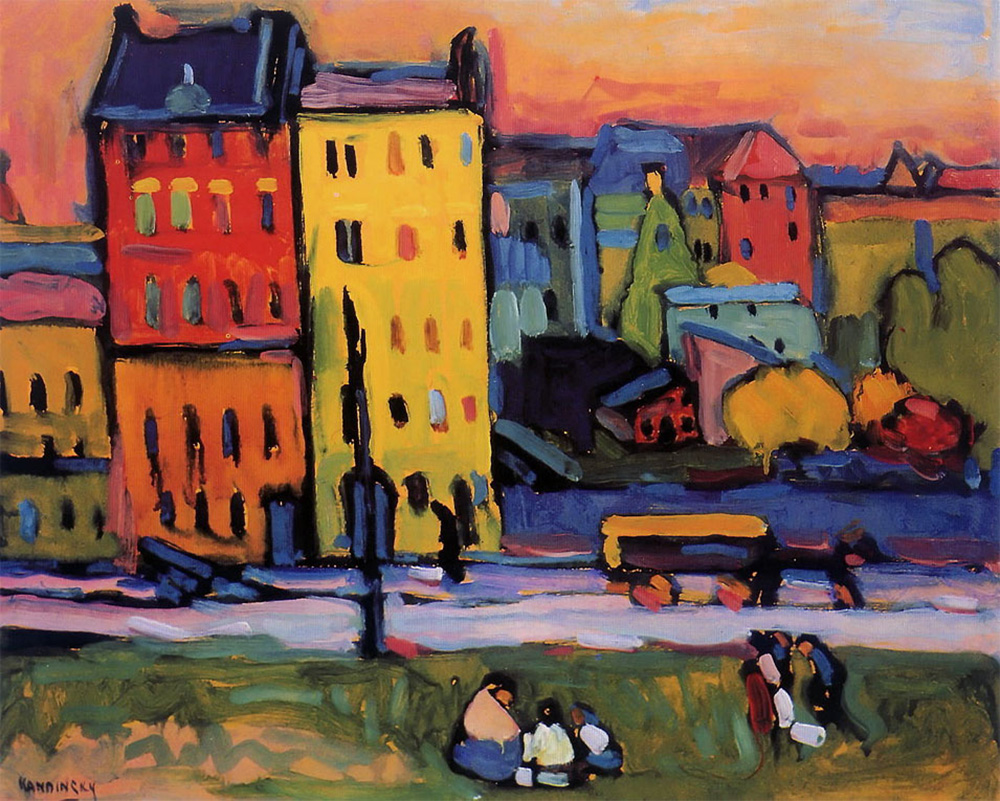 Orchard in Blossom (Plum Trees) by Vincent van Gogh
Flowering fruit trees, a light blue sky, and a house with a red roof in the background make you feel the spring with all its colors and life in your bones. A beautiful painting for sale with a mixture of soft colors blending in a heart-warming way that puts a big smile on your face, every time you look at it.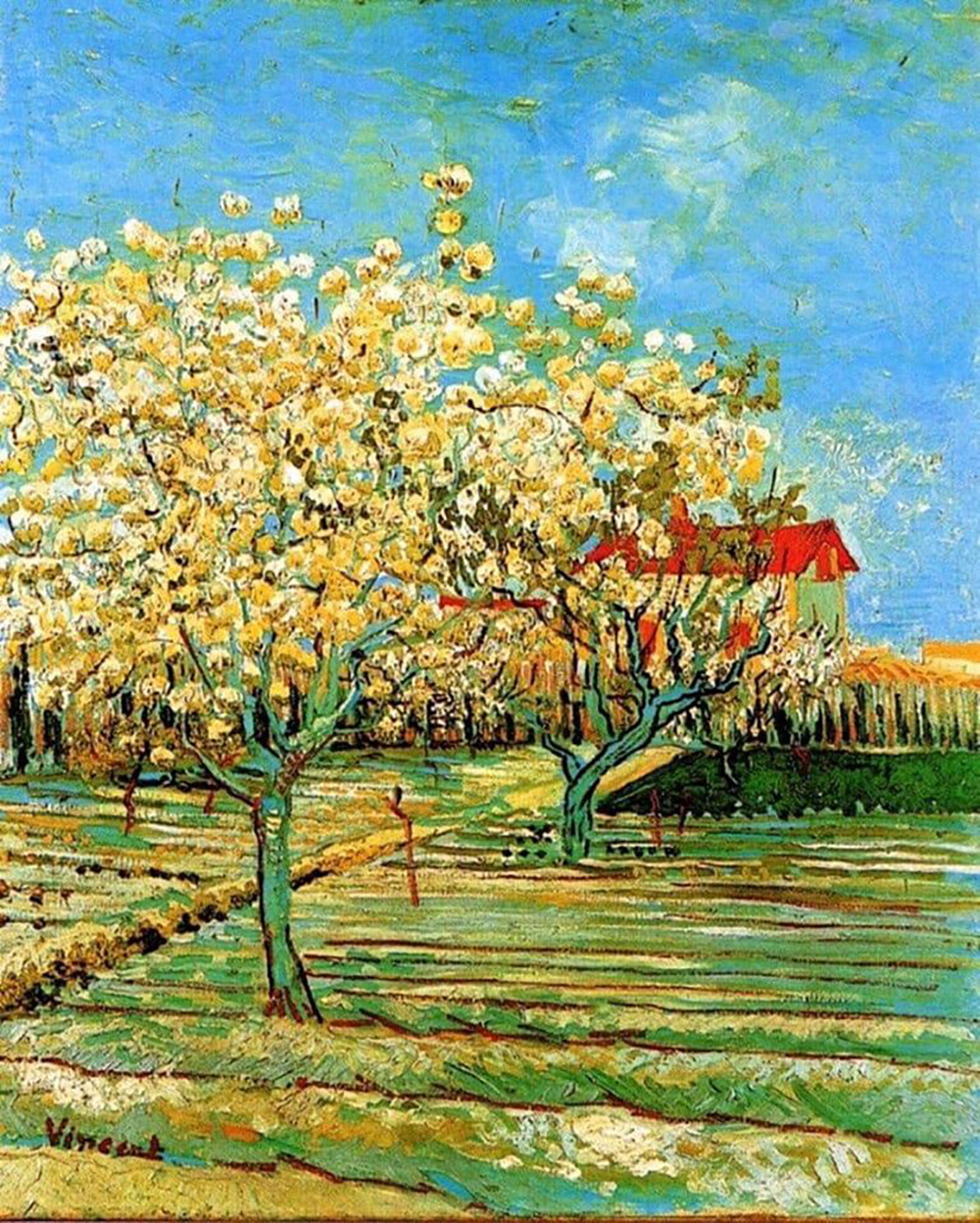 Sunflowers by Vincent van Gogh
Sunflowers are a universal symbol of joy, hope, and healing. In Vincent's artwork "Sunflowers" different tones of yellow invoke strong, bright, and intense feelings. If you are looking to buy a painting online that makes you feel energetic, warm, and excited – Sunflowers is the right painting for your home.
"How wonderful yellow is. It stands for the sun." -Vincent Van Gogh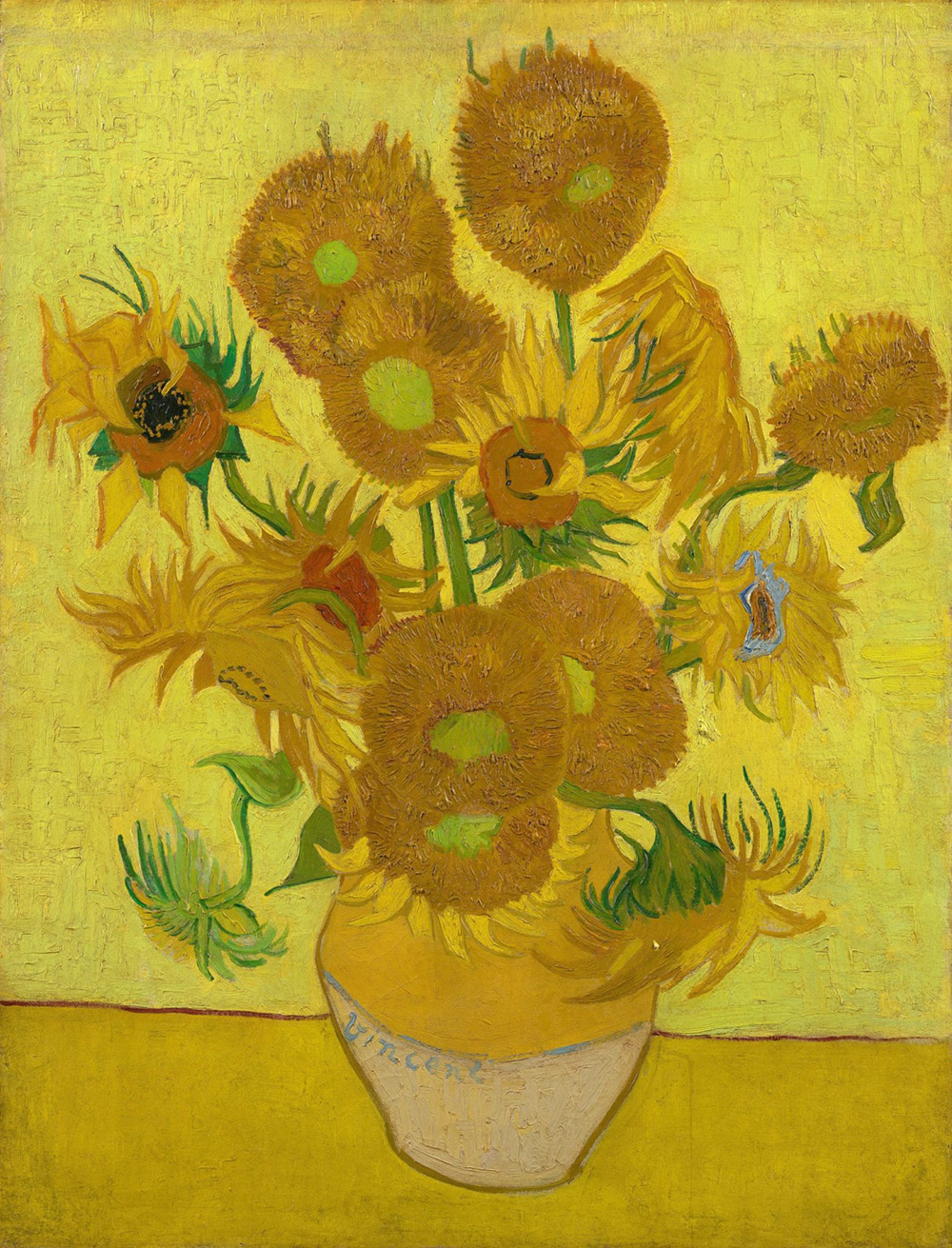 The Cat's Lunch by Marguerite Gerard
The Cat's Lunch is a breathtaking painting by the famous French artist, Marguerite Gerard, who is known for using cats in her art. While this piece of art is painted in darker tones and colors, it still conveys a certain softness and warmth to its audience. Beautiful details make it hard not to look at this masterpiece.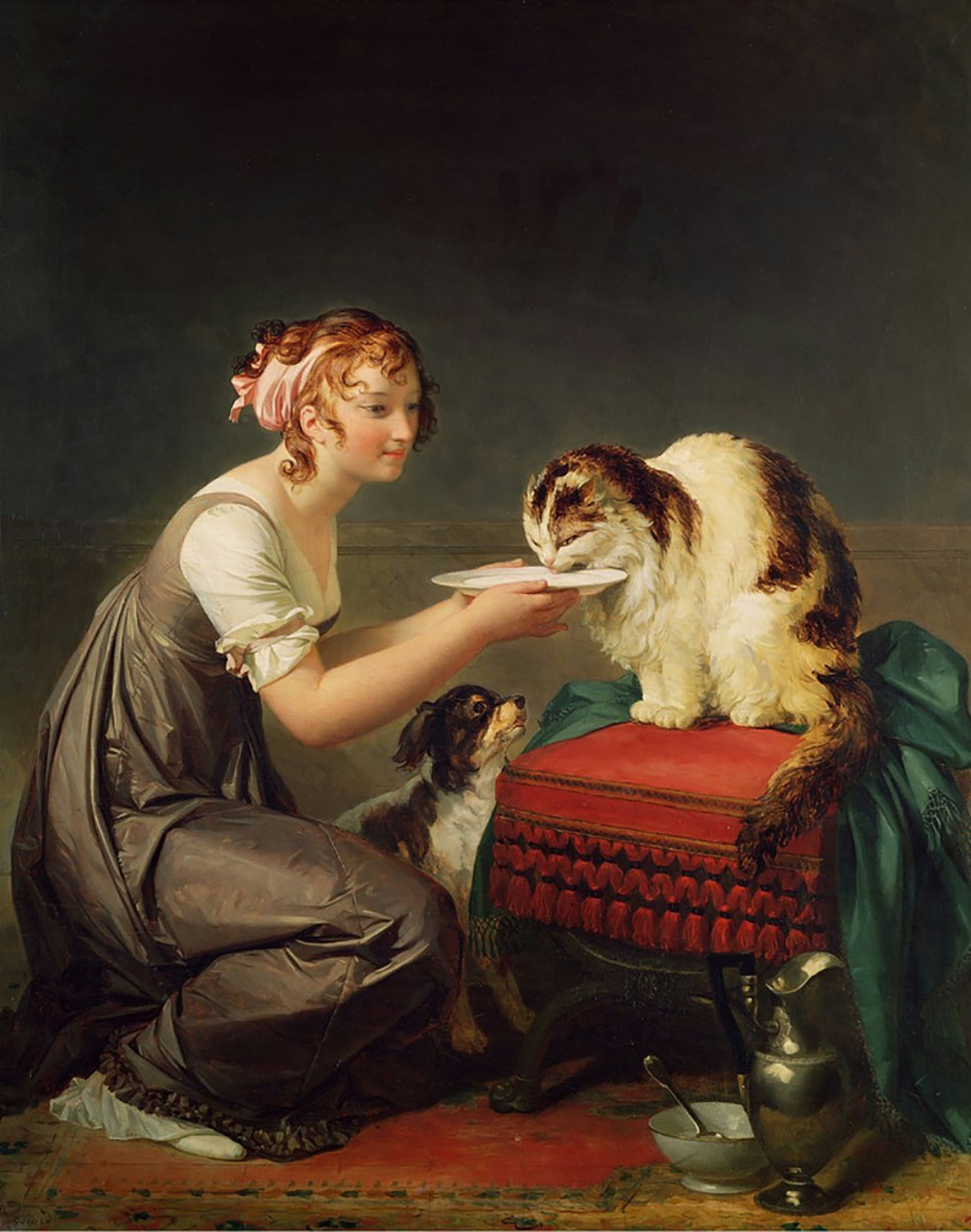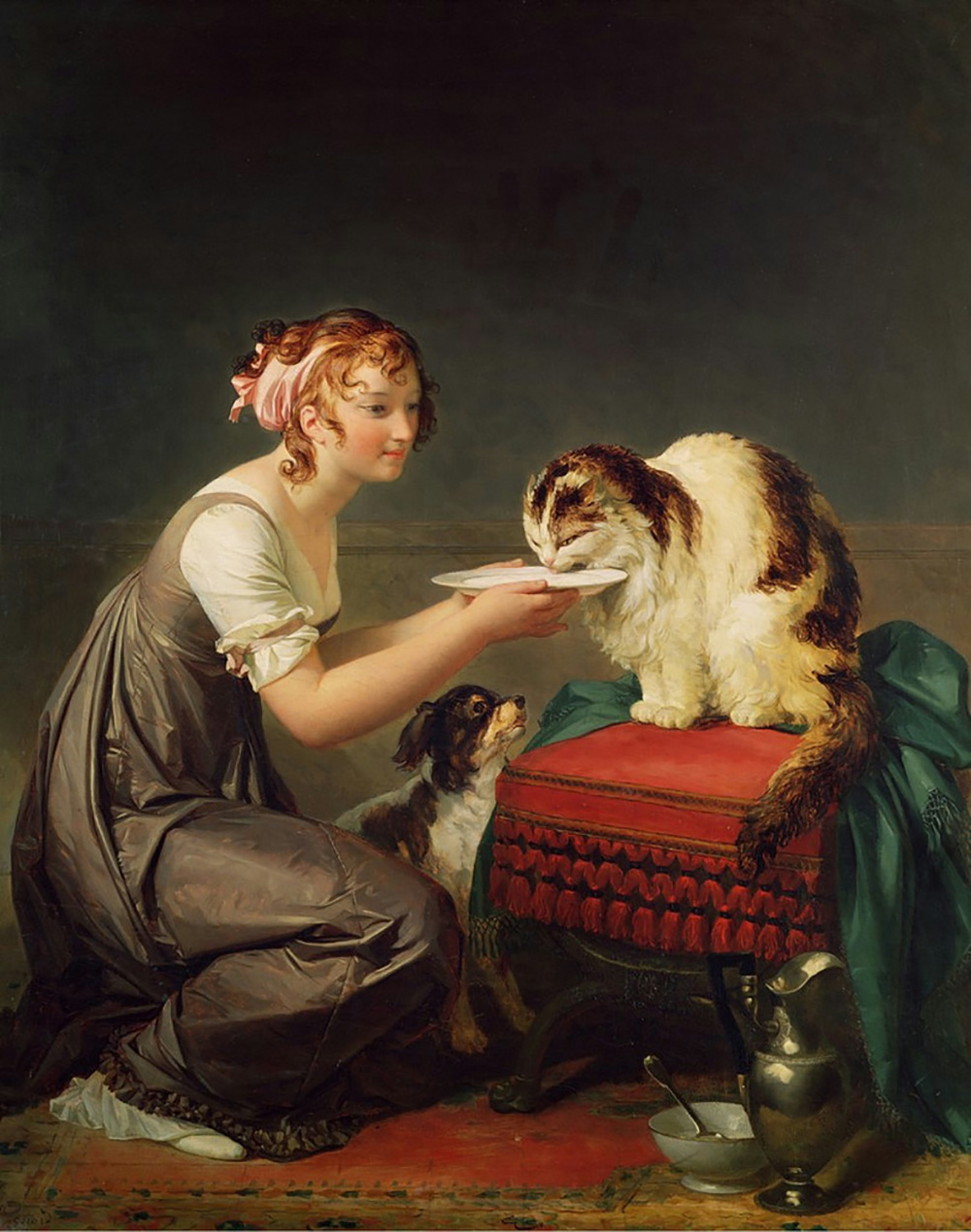 Painting of Bouleternère by Charles Rennie Mackintosh
This very unique painting of the village of Bouleternère was made in 1925. In this piece of art, we can see specific patterns of houses with colorful roofs, as they pile up close to each other along the hill. If you like to get lost in art, while feeling a sense of calmness and relaxation, this painting is highly recommended.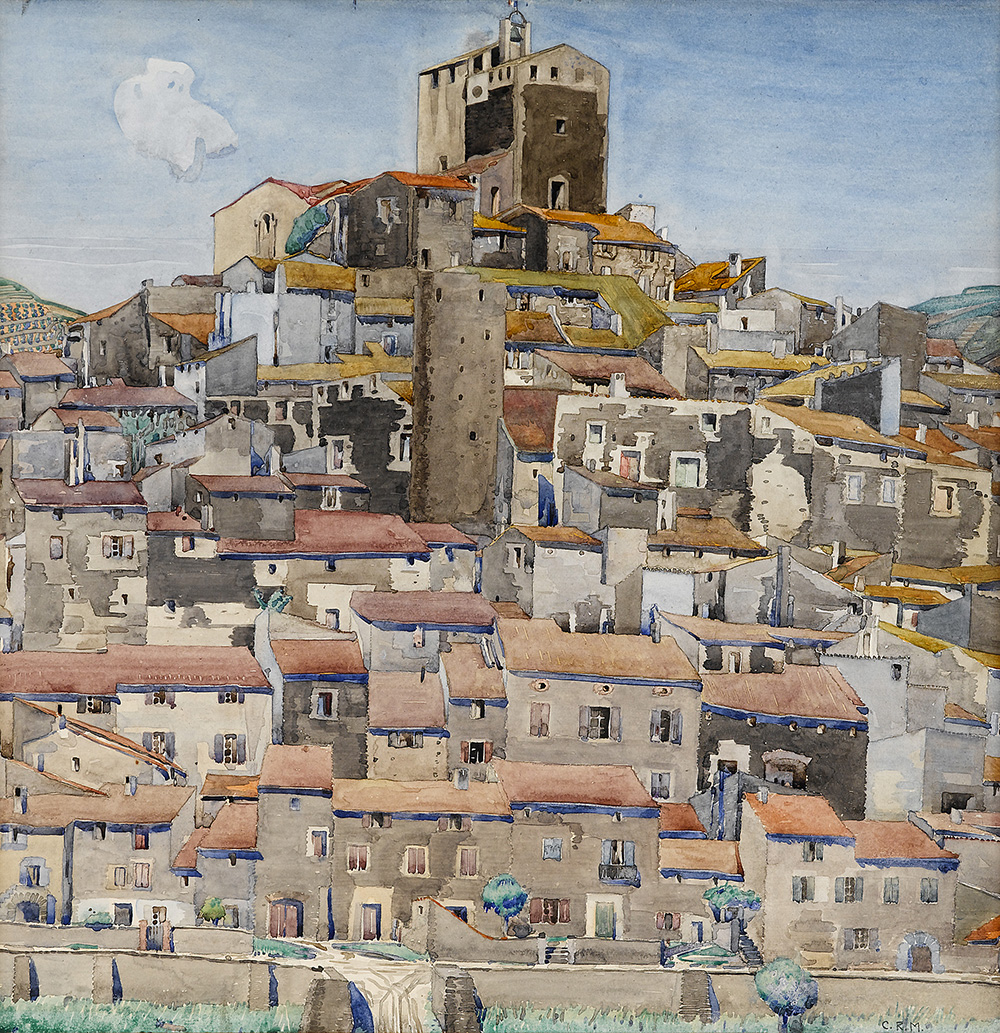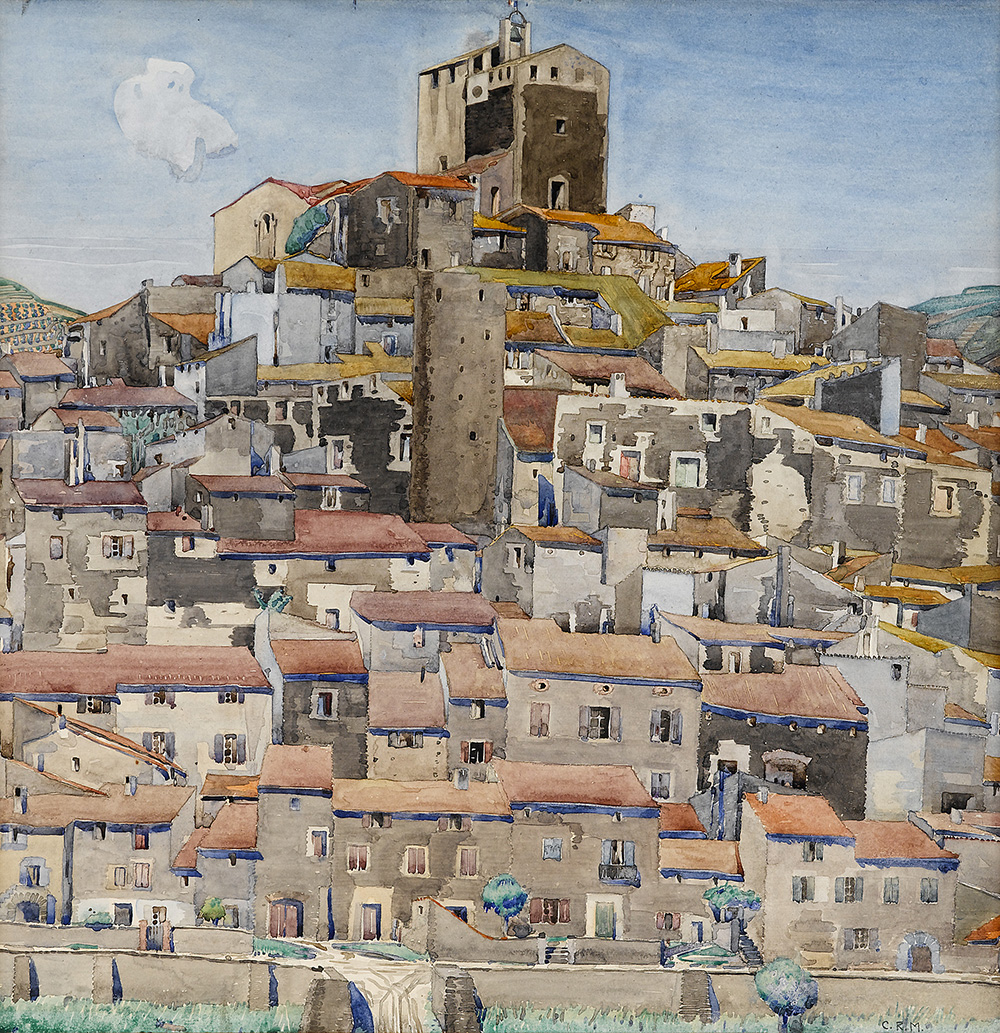 The Cabin at Saint-Adresse By Claude Monet
The Cabin at Saint-Adresse is the most vibrantly colorful and iconic variation of art created by the French impressionist Claude Monet. The sunlit scene of contemporary leisure creates a nice and warm summer feeling. The beautiful mixture of bright colors, make this painting an effective mood booster for your home.