Barneys New York, the luxury specialty retailer, today announced the opening of "The High End", its luxury cannabis lifestyle and wellness concept shop, in its Beverly Hills flagship store. With the launch of The High End, Barneys New York is the first major retailer to introduce a cannabis lifestyle shop.
"Many of our customers are incorporating cannabis into their lifestyle, and The High End meets this new need in a way that only Barneys New York can," said Daniella Vitale, Chief Executive Officer & President, Barneys New York. "We are thrilled for customers to visit The High End and its extraordinary selection of products. It's an experience they can't get anywhere else."
Select products featured in The High End will also be available on Barneys.com starting March 29. Following the opening in Beverly Hills, Barneys New York plans to expand The High End to additional locations in the near future.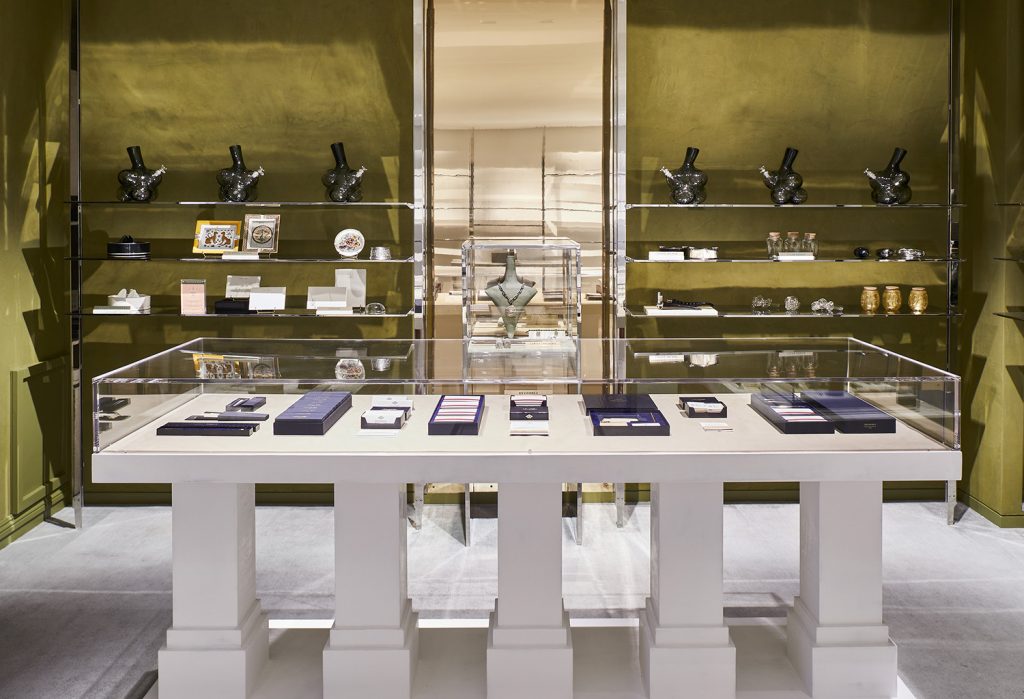 The High End features an exclusive partnership with upscale cannabis company Beboe, and an extensive selection of accessories and lifestyle products. This includes a range of elevated wellness products and rare items across home, jewelry, beauty and more. Guests will be able to experience a selection of custom blown glass pipes, luxury rolling papers, one-of-a-kind vintage ashtrays, accessories including sterling silver grinders, and CBD-infused beauty.
At The High End, Barneys New York Beverly Hills customers can learn about luxury cannabis company Beboe's distinct offerings. The collaboration includes an exclusive special edition silver Beboe vaporizer pen in celebration of the project. Customers who visit The High End can speak to Beboe representatives about its products, and purchase from Beboe through the white glove delivery service, Emjay.
The High End is located on the fifth floor of Barneys New York Beverly Hills.