Austin Ermes or as his fans know him by, Ausgod (@ausgod), makes content creation look easy. After tuning in every Monday at 8:30 pm EST to the Nelk Boys YouTube channel, their hilarious videos are redefining TV and entertainment. 
Austin has been creating content with the Nelk Boys for two and a half years. In fact, he leads the editing team for all videos and visuals. He is also the creative director for the merchandise drops that happen every two months and sell out in mere minutes.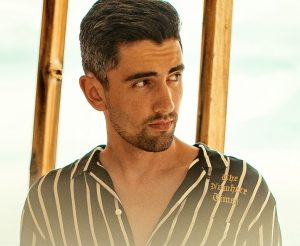 Austin connected with NELK only a few years ago while he was working with East Coast Lifestyle, a clothing and lifestyle brand based in Halifax, Nova Scotia. He was also balancing freelance videography on nights and weekends in his spare time. One fateful night, a friend let him know that the Nelk Boys were looking for an editor to join their rapidly-rising YouTube channel. 
At the time, Austin didn't really know who they were, except that they made prank videos on YouTube. He figured this was a great opportunity to share his work with the main characters of the channel, Kyle Forgeard and Jesse Sebastiani. He wasn't holding his breath as he figured there were many people sending in their work, yet the next day he was sent test footage by the team for him to make into an episode. This would be the test to see if his editing style would be a good fit for the channel.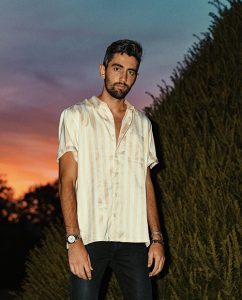 He was up all night, getting it done to perfection however, he still wasn't expecting much to happen. A week later, he was surprised and excited to get an email from Nelk Boys. They wanted him to start editing membership videos for their own website outside of YouTube. It was in that moment that Austin accepted the opportunity of a lifetime. As time went on, he also began editing for their main YouTube videos, doing all of his editing remotely while balancing his full-time job along with his freelance work.
If you thought that the next chapter in Austin's story was that he would be working full-time for NELK Boys, you'd be wrong. While he was still editing for them over the next few months, he also made the decision to work for himself in the freelance world. He had officially started his own production company, Ausgod. Austin enjoyed the freedom and managing his own company for the following year, while also continuing to do some Nelk Boys videos here and there.
However, it came as a complete surprise to Austin that the CEO of the Nelk Boys, Kyle Forgeard, called him up and asked him if he wanted to move to California and lead their content and creative. While hesitant at first, he thought about it more and more. He quickly realized that it was an amazing opportunity and he had dreamed of moving to California his entire life. Needless to say, Austin moved to California and is living the dream as the Nelk boys and Full Send director of content.