Artprice's archive is the global alternative after the closure to art professionals of Christie's London archives. The sales catalogs, the first of which date back to 1766, are an invaluable resource for specialists. Faced with this decision to close, they expressed their anger and their incomprehension. The prestigious auction house has decided to end access to its archives due to staff lay-offs.
"As a courtesy, Christie's has given free access to its archives for research purposes," said a spokesperson for the auction house, as reported by the Art Newspaper. "However, the archives team has been reduced and can now only meet the needs of our own specialist teams".
Inestimable resource…
"The auction house has responded to the criticism and didn't sound very certain about a possible reopening. Dirk Bool, President of Christie's in Europe, Middle East, Russia and India, said: "Unfortunately, the entire King Street building has been closed to the public due to the health crisis. Rest assured that we will continue to maintain our records in an appropriate and accessible manner. We will also explore ways to expand access to these archives in the future".
Thierry Ehrmann, President and Founder of Artmarket.com and its Artprice department: "The answer for Art Professionals, Auction Houses, Experts, Galleries, Museums and Collectors is the archives department of Artprice by Artmarket, a global player in the Art Market and world leader in art price databases and Art Market indices."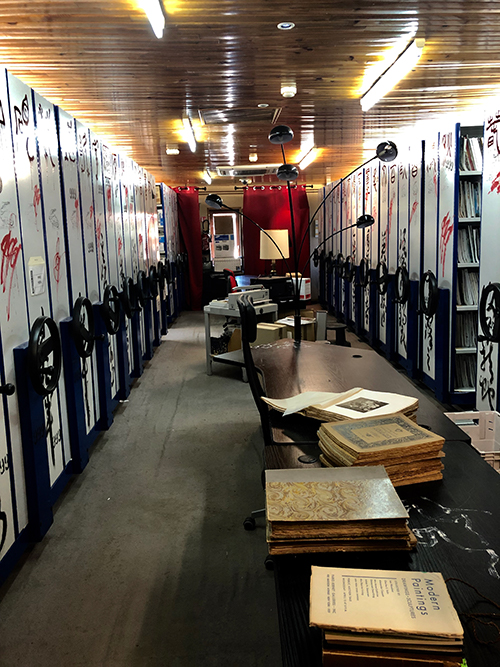 Artprices' archive "Artprice Images" is absolutely unique…
It allows unlimited access to the largest Art Market archive in the world… a library consisting of 180 million images and engravings of artworks from 1700 to today, commented by our historians, econometricians and writers, and covering more than 770,000 artists.
This archive, which according to the specialized press worldwide, is unique in the world, consists of more than 750,000 manuscripts and art catalogues from more than 6,300 auction houses, carefully preserved in standardized archive blocks and, according to a former French Minister of Culture, it constitutes "a State mission, accomplished by a private company which managed, by raising capital, to do what the State should have done…"
The Artprice archive – covering the art market from 1700 to the present day – has been built up since 1987 by the selective acquisition on all continents of a multitude of archives and/or companies (Sound View Press, Frank Van Wilder, Mayer, Bayer USA, Hippolyte Mireur etc. ..).
It is the fundamental core of the services offered by Artprice by Artmarket databases with more than 30 million art market indices and sales results.
---
It is accessible online at artprice.com or artmarket.com via unlimited subscriptions.