Based on the theme of "Killing Me is Killing You", the single "Suicide" by JC is associated with racism towards Afro-Americans, and the George Floyd incident which caused a lot of uproar among people. JC is a talented artist who created this song as a part of the "Black Lives Matter Movement". The song received a viewership of over 2.8 million within 48 hours of its release, making the excellence of the track evident to everyone worldwide.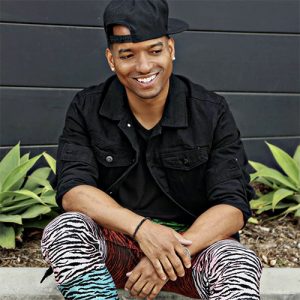 "Suicide" was released on June 27, 2020, on leading music platforms like Spotify. This track is an act of responsibility and accountability on the artist's part, which revolves around the overall idea of love. This song is a blend of swaggy vibes as well as honest, unapologetic and inspiring lyrics. The video of the track "Suicide" highlights the years of injustice towards African Americans, with JC's parents appearing in the music video as well. The term "Suicide" is used by the artist as a metaphor to highlight sensitive issues.
Telling about his musical journey, JC says, "It's been a long journey, a dream at times, a nightmare at others. I started off traveling & singing in professional church groups at the age of 9. I've had 2 major record deals, production deals, etc but I finally "learned the game" and move 100% independently. As a writer, I work with a little bit of everybody. I don't pick who I write for based on their status. Yes, the business has to be right, but I treat every artist like they're the biggest artist in the world."
JC has always been surrounded by music, as he belongs to a musical family. His attraction for music evolved after listening to his beloved mother sing in the house, at family functions, and the church. His love for music comes from way back and he can't exactly trace as to when he started to sing.
JC wants to create clean music. According to him, there is a lot of unclean music prevailing in the world these days, and he aims to make music that is clean and clever, and that everyone can listen to. His music style is mostly R&B but he finds writing and listening to all genres equally interesting and entertaining.
JC has had 5 vocal surgeries in his lifetime and being able to sing and produce a sound is nothing less than a miracle to him. He makes sure to celebrate every bit of his life and musical gift. He encourages his fans to never feel sad about petty downfalls, rather celebrate the minor victories and keep on going in life.
---
Contact Details
Company: Elation Ent./No.2 Pencil Muzik, LLC
Contact Name: Lafonte Joe
Phone: 509-901-2708
Email: n2pmuzik@gmail.com
Website: itsyaboyjc.com