Climbing the ranks in any respective industry takes determination, initiative, intelligence, and an ounce of fortuity. Alexandrae Wint went from being an intern to the Community Relations Director for the New York State Assembly Speakers Office in five short years. Anyone on a path to advancing towards success can look to his journey, though filled with adversity as a blueprint for professional acceleration.
As I entered the Assembly Speaker's Office, I was greeted by a pleasant staff member who led me down a long hallway to Director Wint's office. As I awaited his arrival, I couldn't help but fixate my attention on the many details that characterized his office space.
The walls were covered with plaques and degrees from prestigious universities such as Columbia Southern University and Harvard Business School. Recognition from the Phi Theta Kappa Honor Society was plastered to the wall as well as a few other honorary certificates.
On his desk, there was a United States Marine Corp photo of him which revealed all I needed to know about his levels of discipline. I admired the elements of Director Wint's office that gave me a taste of his personality such as the mini globe at the edge of his desk and the workout bike that sat in the corner.
Before I could finish surveying the ambiance of his intimate office space, Director Wint standing 5'11 with all of the confidence in the world, paired with a million-dollar smile entered the room to greet me.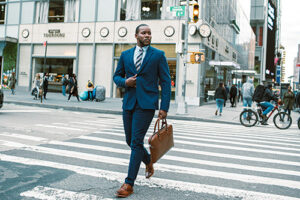 INTERVIEW – Jayyiah Coles X Alexandrae Wint:
It is such an honor to meet you Director Wint! Thank you for your time.
No, thank you for coming here to have this discussion with me, it is appreciated.
The pleasure is all mine. Let's hop right into this: You are currently the Community Relations Director of NYS Assembly Speakers Office. You started your journey as an intern, and worked your way up. So, let's start from the beginning, how did you land an internship with the Assembly?
I had no former work experience during my undergrad at Lehman. One day, as I was walking past the Assemblyman's office, I decided to stop in to introduce myself. I didn't know anything about politics at the time, but I asked the Chief of Staff if I could volunteer one day a week. I wanted to gain experience so they agreed, and that first year I came to the office once or twice a week and learned everything from faxing to answering the phones. I also did the typical intern things like running errands and getting coffee.
It was never my intention to work there nor did I ever think it would happen the way it did, volunteering there was just my way of gaining work experience.
What's one of the most profound things you've learned during your time as an intern?
I learned patience! It was required when dealing with constituents. Most of the time they would vent to you and expect you to solve problems that may be out of your control, but just because you're a member of an elected staff, you're who they come to. Someone can come in requesting a stop sign to be placed on their block or a family that's about to be evicted can come in requesting help. Dealing with issues as such, required me to learn and apply patience.
When and why did you leave the Assembly in that era?
I recall leaving around 2012. To be honest, I realized it just wasn't for me at the time. However, I really found myself at the Assembly. I learned how to put on a suit and tie to conduct myself in a business manner. I also grew really close to the staff at that time. I simply realized that I needed time for myself to grow and mature because I was only 21 years old.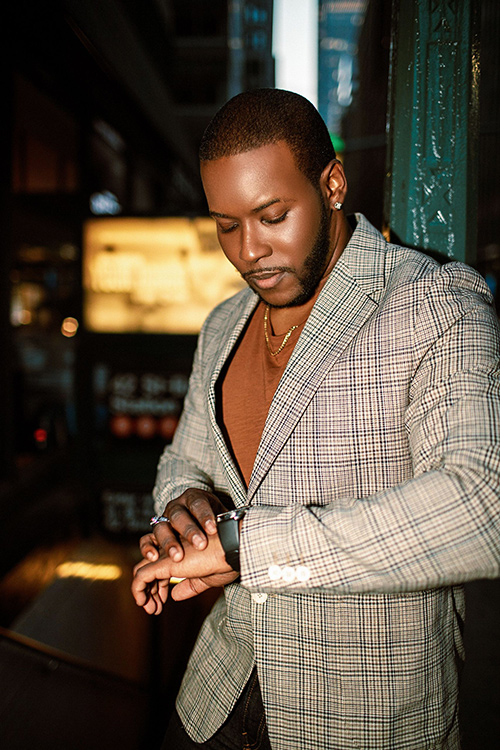 Tell me a trait every intern in any industry should possess?
Initiative. That's what made me stand apart. When I came to the office, I didn't need to be told what to do. If there was an area that required focus or an issue that needed to be addressed, I just did it. It was a very good thing because they knew that I would go above and beyond, but a bad thing because I would go out and set up meetings without permission. Fortunately, my office didn't see that as a bad thing, they just figured they could further groom me to set up more endeavors because I was already so active in the community.
Also, I wasn't intimidated by the title or prestige of the office and that allowed me to come to work hungry for more. The initiative would be the best quality for any intern regardless of their industry or sector.
Let's discuss your life and happenings after your internship:
After I left the assembly, I was trying to find my place in the world so I moved on to pursue other forms of employment. My work ethic spoke for itself no matter where I went and I still carried with me the lessons that I learned from politics. One thing I learned is that every aspect of life is in some way shape or form connected to politics.
So, how did you end up back at the Assembly?
Around 2016, I was working with another company and I was up for a promotion. The employer wanted a reference so I listed the Assembly. When they called for a reference, my Chief of Staff spoke very highly of me and even told my employer that she's been looking for me, and to forward me her contact. They remembered me because of my work ethic and the initiative that I took while in the office!
She called me and told me that she was searching for me all those years and invited me back—and I went.
Wow! That's some impression you must have left on the office, for them to make a bold move as such. When you went back to the Assembly, what was your new role?
A few things were happening when I returned. It was 2016 and Jamaal Bailey was the current Community Relations Director and he was simultaneously running for State Senator, while Carl Heastie was running for reelection for Assemblymen. I became the Assistant Campaign Manager for both of their campaigns! I jumped from the government side to the campaign side. See, a lot of people don't realize there's a difference between government and campaigning.
In this role, I learned how to get a politician on a ballot, and furthermore how to get an elected official to retain office. Jamaal gained office and Carl retained office. I pretty much learned the ins and outs of running a campaign.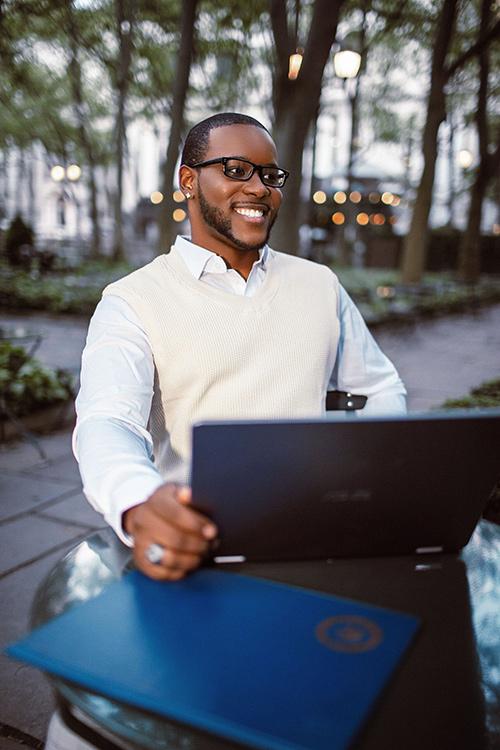 You mentioned that you were up for promotion in the current role you were in, before leaving to go back to work at the Assembly. How hard was the decision to leave your current job?
Leaving was a huge risk for me because I already had a secure position and I was about to get promoted. I left that job to run a campaign and I wasn't even sure if the candidates that I was working with were going to be elected and reelected. There was no guarantee, there never is that's what makes our democracy transparent and fair. I didn't necessarily have a Plan B, I was contemplating if I should stay with a secure paycheck, or if I should take a chance on myself. It was a leap of faith–but I'm glad I took it!
I could imagine the feelings you felt debating that decision. Was it fear?
It wasn't fear, but it was curiosity. I was curious to see what would happen. I know myself, so if it didn't work out, I would have still continued to grind, but something deep down inside of me told me it was where I was meant to be. During the four years that I was away, the employers and staff were still talking about me and looking for me. It was great timing that we reconnected when we did.
What an amazing turn of events! So, after this, I read that you became a Constituent Liaison. What were your job functions in that role?
Constituent work is casework, so you're pretty much like a Social Worker for the community. I had a high volume of cases. I worked on a lot of immigration cases, but I also worked with people who were losing their homes and needed housing assistance, health resources, and things of that nature.
During that time, people became very friendly with me. They would invite me to their family dinners, or randomly stop in to say hello. I actually think they don't understand that I don't do that type of work anymore. (Laughs)
You held that role for a year, then transitioned into a different department. Talk about what led you into a new role.
A: Usually with constituent work, people come to the office, but because they were immobile or due to transportation issues, I would go to them. I would find them and see how I can help. The office saw that I was becoming prominent in the community and decided to move me to the Community Relations Department. From there, things started to move fast. I went from being a Constituent Liaison to a Community Liaison. The difference is, I'm still in the community, but I'm not doing casework. My new role was to develop relationships with the office and the community. I would go to schools, churches, and businesses and establish cohesion between the Assembly and different entities.
What were some of your favorite aspects of your role as a Community Liaison?
I spent a lot of time at the Botanical Gardens. Every year I would pick a school and go there with a class to decorate a tree. I did a lot of volunteer work and became a big part of the community. I attended churches, helped with food pantries, and visited our community seniors.
During my time as a Community Liaison, I was working under Kevin and was able to learn a lot about his personality. Jamaal was the first Community Relations Director, then Kevin took the blueprint and solidified it. When Kevin positioned himself to run, I learned what being a CR Director entailed. He began to groom me to be a director when he left to run his campaign. A little while later, Kevin won the election and I became Director.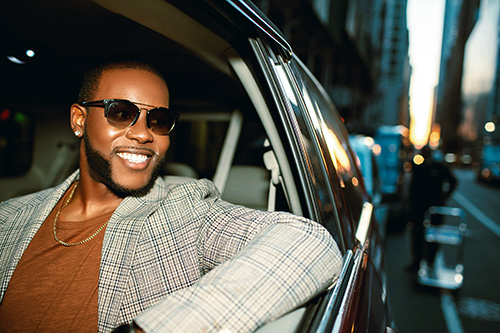 Power moves! What's one of the first things you did when you became the Community Relations Director?
The very first thing I did was rebuild the internship department. When I was an intern, it wasn't a clear picture of what was expected from the interns. I felt the need to create an internal training program for the future interns of the assembly. Usually, the interns are just assigned casework, but I drastically changed the structure.
I have placed 20 interns throughout our office so far! The cool thing about working with young adults is seeing them flourish in different ways. I had high schoolers managing graduate students at one point. My program also allowed the interns to hone in on the skills that they were set out to gain, as opposed to just being assigned any type of work.
What are some challenging factors of being a Community Relations Director?
One of the challenging parts of being a Director would be the politics. I never truly understood what went on behind the scenes, but now I see the bigger picture. I realize that the government can only do so much and that our system works only to an extent. This is why we need the right people in the office to make difference.
Another challenging aspect is the event production. I could spend a month working on a project behind the scenes, and the event may only last 2-3 hours. But to be in the presence of people having a good time and taking advantage of whatever service I'm bringing to the community makes it all worth it. It's a hard job, it can be very tiring and it comes without thanks. You simply can't make everyone happy, but you can do the best that you can and be happy while doing it.
What is your overall mission in this role?
I have a clear vision of what I want to do here. When I leave this position, I want whoever comes after me to be a better director than I was. The people before me did an amazing job at laying the foundation and I just want to make sure that I implement key programs so that the next person can pick up the torch as opposed to lighting the fire.
Being under the tutelage of Senator Bailey, Councilmember Kevin C Riley, and Assemblymember Carl E. Heastie must have truly impacted you. What was that like being mentored by these men?
All three of them always had an open-door policy, for anyone to sit down and have an open dialogue with them. I soaked up humility because they exemplify that. I didn't grow up with a father or a prominent male figure at home and I had my first relationship with men, with them.
I saw how a man is supposed to dress and carry himself. I adopted many positive traits from them while working on myself. I didn't want to become duplicates of them, but I wanted to take the good and the bad and use it to mold and shape me into a stronger individual.
Politics wasn't your academic strength but you had to learn. How did you approach learning the ins and outs of politics?
As a campaign manager, I was only required to work 9-4 PM, but I would leave at 11 PM because I was hungry. I was absorbing all of the information I could! Google was also a strong reliance! (Laughs) My mentors Jamaal & Kevin were also patient enough to teach me the process as we went along.
What are some of the things you are passionate about?
I'm passionate about education, renewable energy, health, and personal well-being. I write articles weekly on Medium.com, and if you check it out, you'll become familiar with the topics that mean the most to me. I address many issues, whether it's health, finance, education, etc.
---
Be sure to keep up with Director Wint and follow him across all social accounts: Instagram, Twitter, and Facebook.