Al Tun Tun is a Los Angeles based marketing agency driven to formulate a global community with a focus on connecting both American and Latin American cultures. Al Tun Tun seeks to unify Latin American influencers and labels together with artistic youth who have a passion for creative arts. As a versatile corporation intended to assist young Latinos to discover inspiring outlets, Al Tun Tun strives to establish partnerships with universal brands to advocate for cultural diversity, positive aspiration, and a powerful impact throughout the country.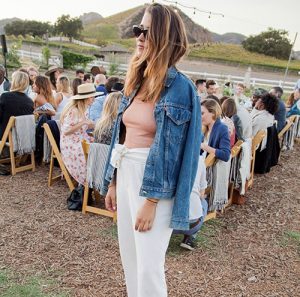 As a response to COVID-19 and social distancing guidelines, Al Tun Tun has made a way for its followers to host a party at home with its Fiesta En Casa event. The agency has collaborated with 1800 Cristalino Tequila to send party kits to creators for enjoyment at home. The party kits include fun, fiesta accessories like fully customized serving trays and glassware showcasing two unique 1800 Cristalino themes. Each kit contains a trendy tote bag engraved with the Al Tun Tun and 1800 Cristalino logos. Every bag has a 750ML bottle of 1800 Cristalino Tequila to try, along with a mixologist menu offering three different cocktail recipes to create uniquely flavored mixers.
The Fiesta En Casa event is a simple, ingenious way to celebrate creative culture and Latin American flair at home. In these unprecedented times, both entities have initiated an engaging and safe form of entertainment for those looking to have fun in quarantine. With the party kit's features, recipients can hold their own private gathering that includes expressive dishware and exciting alcohol tastings. The event was made possible by the support of Hispanicize and Al Tun Tun's association with Proximo Spirits and Recent Spanish Cinema.
The founder and innovative producer of Al Tun Tun is Alexandra Possenti. She is the agency's executive who coordinates business alliances and marketing campaigns for a range of popular U.S brands. Possenti operates as a trilingual marketer who has worked for a range of international labels such as Chanel and Guess, among other major names within the fashion realm and music industry. Possenti's mission is to culturally connect the United States and Latin America to develop a global influence of the arts through a distinctive medium fueled by creativity.