POLICY AND PUBLIC INTEREST
The National Association of Music Merchants (NAMM) is the not-for-profit association with a mission to strengthen the $17 billion music products industry
Representatives from C. F. Martin & Co.® will travel to Washington, D.C., on Monday, May 20, to advocate for all children to have access to quality, comprehensive school music education programs. C. F. Martin IV, CEO, and Cindy McAllister, Director of Intellectual Property and Community/Government Relations, will join music industry leaders and artists as part of a delegation of music education advocates during the annual National Association of Music Merchants (NAMM) Music Education Advocacy D.C. Fly-In, May 20-23, 2019.
The issue takes on special importance as the Every Student Succeeds Act (ESSA), which specifies music as part of a well-rounded education, is implemented in states and local school districts under programs and funding available via the federal education law. Martin and McAllister will meet with Members of Congress and other elected officials to advocate for the funding of school music programs across the nation and to discuss the multitude of benefits music education espouses, such as increased brain function, focus, and language development.
"Our mission is to communicate the value and importance of music education to our legislators," says McAllister. "We are proud to participate in the NAMM D.C. Fly-In, which gives us the opportunity to do so while uniting with our fellow music industry leaders."
The week of advocacy work will begin on Monday, May 20, with a Day of Service assisting a local school. On Tuesday, Martin & McAllister will participate in a full day of advocacy training, as well as in developing a state-level advocacy program. On Wednesday, they will head to Capitol Hill for a series of meetings with Members of Congress, their staff, and other elected officials and stakeholders in education policy.
MORE ARTICLES IN THIS CATEGORY
Representatives from C. F. Martin & Co.® will travel to Washington, D.C., on Monday, May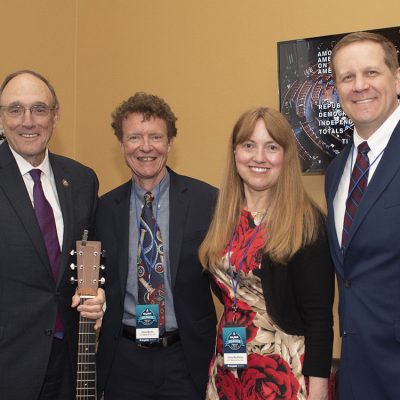 Hosted in the grand setting of Copenhagen Concert Hall on 15-16 May, the event marked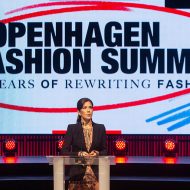 A new report years in the making was issued today by 150 of the world's leading scientists, painting a grim picture of the state of the planet's lands, ocean, and wildlife. According to leaders of the Campaign for Nature, it underscores the urgent need for…
A video story presented by China.org.cn on Global Solicitation and Challenge Prize on Best Poverty Reduction Practices
The 3rd annual International Seminar on Global Poverty Reduction Partnerships organized by three Rome-based UN agencies (RBAs) — The Food and Agriculture Organization of the United Nations (FAO), the International Fund for Agricultural Development (IFAD), and the World Food Programme (WFP) — together with the International Poverty Reduction Center in China (IPRCC) and China Internet Information Center (CIIC), was held Wednesday in the margins of the Expo for International Cooperation (EXCO 2019) in Rome, Italy. It focused on the role of technological innovations and global partnerships in achieving Sustainable Development Goals (SDGs), accelerating poverty reduction and eradicating hunger.
This year's seminar discussed how to better use technological innovations in rural areas to promote inclusive and sustainable development, promote food security, nutrition, sustainable agriculture, gender equality and reduce rural poverty. Partnerships, with a special focus in South-South and Triangular Cooperation, were highlighted as key to promoting the 2030 Agenda for Sustainable Development.
The Deputy Executive Director of WFP, Amir Abdulla, speaking on behalf of the RBAs, highlighted the role of partnerships to achieving the SDGs in several domains around the world, and how the use of technology improves the lives of the most disadvantaged communities in rural areas.
"I'm glad that this year's…
Kansas Governor Laura Kelly sees Excelligence's investment in Kansas as a strong signal to industry leaders around the globe about Kansas' workforce and infrastructure
Excelligence Learning Corporation announces the official opening of its Kansas fulfillment center located in the heart of Kansas' intermodal center: Gardner, Kansas. After conducting a national search for centralization of its fulfillment and manufacturing operations, Excelligence elected to partner with LS Commercial Real Estate and USAA to build out the tech-enabled facility in this vibrant, intermodal hub.
"We are excited to open this state-of-the-art fulfillment center in Gardner, Kansas, creating over 200 full-time jobs with competitive wages," said Dipak Golechha, Excelligence's CEO. "Our company has a long history of job creation in the State of Kansas, and we look forward to providing great opportunities and an exceptional experience for our employees, customers and other stakeholders. Strategically, the opening of this fulfillment center gives us a long runway and significant capacity for future growth and acquisitions."
With a tech-enabled infrastructure, Excelligence employees at the 650,0000 plus square-foot fulfillment center will pack and ship products for subsidiary companies Discount School Supply and Really Good Stuff, both very well-known in the early childhood education industry. In the ever more competitive e-commerce arena, the fulfillment center's strategic geographic location, combined with the state-of the-art systems, will enable faster customer order processing and better service through…

The U.S. Food and Drug Administration today announced the launch of a new education campaign to help Americans understand the important role they play in removing and properly disposing of unused prescription opioids from their homes. This new initiative is part of the FDA's continued efforts to address the…
The U.S. Conference of Mayors is the official nonpartisan organization of cities with populations of 30,000 or more. There are nearly 1,400 such cities in the country today, and each city is represented in the Conference by its chief elected official, the mayor
By Ritz Herald /
On Tuesday, May 7, 2019, the United States Conference of Mayors (USCM) and United States Mayor Enterprises (USME) secured a significant victory in the U.S. Court of Appeals for the DC Circuit. The DC Circuit upheld the $8 million jury verdict previously won in a high-profile federal jury trial in January 2018.
In 2012, Great-West Life & Annuity Insurance Company contracted with USCM and USME to administer a national program offering a retirement plan to municipal employees. In 2016, USCM sued the retirement services company for breach of contract and breach of the implied covenant of good faith and fair dealing.
Following a two-week trial, a jury found in favor of USCM and USME on all counts. Great-West appealed. On May 7, 2019, the DC Circuit affirmed the district court's judgment in full, upholding the verdict.
"We are extremely gratified by this decision and the affirmation by the jury and the courts of the merit of the Mayors' position throughout these proceedings," said Tom Cochran, USCM CEO and Executive Director. "We are grateful for the steadfast leadership of our President, Columbia (SC) Mayor Steve Benjamin as well as the support of our Board of Trustees. The court's decision strengthens our commitment to the health and financial well-being of municipal employees nationwide as we continue to fight for cities, their residents and their workers."
---
SOURCE U.S. Conference of Mayors
MORE ARTICLES

Below is a statement by U.S. Conference of Mayors President,

Total nonfarm payroll employment increased by 263,000 in April, making

In recognition of Month of the Military Child this April, The Cohen Veterans Network (CVN), a national not-for-profit philanthropic organization that provides mental health care to post-9/11 veterans and family members, will recognize the resiliency of military children while also providing support and resources…

The Institute of World Politics, an independent graduate school of national security and international affairs, has received several significant gifts within the past year that are advancing the school's mission to educate principled, well-rounded leaders in national security and international affairs.
Recently, IWP received significant funding from Ned and Carol…

The good news in today's job report is that the US economy added 196,000 jobs in March. The concerns about an imminent major employment slowdown after the abysmal February job numbers are muted for now.
But the March report did include a couple of warning signs. First, the number of…
Authorities believe two students, a male and a female, used a pair of handguns to open fire in two classrooms. An 18-year-old just days away from graduation was killed trying to protect other students, a classmate said
Below is a statement by U.S. Conference of Mayors President, Columbia (SC) Mayor Steve Benjamin on yesterday's shooting at STEM School Highlands Ranch:
"Once again students have been attacked in their school.  This time it occurred in Highlands Ranch, CO, just eight miles from Columbine High School.  One student died after trying to stop the shooters, eight were wounded and all of the students and faculty at STEM School Highlands Ranch were threatened.
"America's mayors condemn any act of violence in any school.  We cannot expect our children to learn or teachers to teach if they do not feel safe in their schools.
"We stand with the Highlands Ranch community and recognize the bravery of the Douglas County Sheriff's Deputies who quickly responded.  We send our condolences to the family and friends of the student who was killed and pray for the quick recovery of all those injured in this terrible tragedy.
"Since the 1999 shooting at Columbine High School there have been a number of school shootings, including Virginia Tech, Sandy Hook Elementary, Marjory Stoneman Douglas High School in Parkland, Florida, and more than 228,000 students have experienced gun violence at school, yet no real…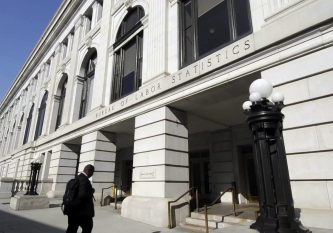 Total nonfarm payroll employment increased by 263,000 in April, making it difficult to argue for an employment slowdown in recent months. In the past month, most economic releases came out

Today, McDonald's USA announced the launch of Black & Positively Golden, a new campaign movement designed to uplift communities and inspire excellence. It highlights all things positive and focuses on stories of truth, power and pride, while celebrating Black excellence through education, empowerment and entrepreneurship. Being an active member…

"All human beings are born free and equal in dignity and rights." Those words were chosen seventy years ago to open the first article of the Universal Declaration of Human Rights. These words were novel then — and remain so today against a backdrop of contemporary global challenges and social transformations…

The eighth edition of Roca's International Design Competition jumpthegap® is under way with a clear commitment to the future of planet Earth. With the aim of offering a platform where international students and professionals of architecture and design under the age of 40 can show their talent by providing…